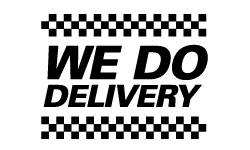 MON – FRI 11am to 10pm
SAT – SUN 5pm to 10pm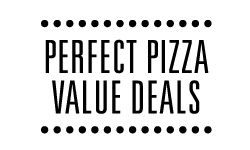 VALUE DEAL #4 - $76
4 x Pizzas, 1 x Garlic Focaccia, 1 x 1.25L Drink
VALUE DEAL #4 - $76
4 x Pizzas, 1 x Garlic Focaccia, 1 x 1.25L Drink
ABOUT 11 INCH PIZZA
11 Inch Pizza Melbourne CBD is the Melbourne CBD's newest gourmet pizza venue. Centrally located in the heart of Melbourne's CBD, 11 Inch is bringing fresh gourmet pizza to Melbourne's lunch and dinner scenes. With a wide variety of tasty offerings, 11 Inch Pizza brings you a creative range of breakfast offerings, gourmet pizzas, calzones, focaccias, crispy fresh salads and delicious desserts. Eat in, take-away or home and office delivery is available by ordering online now. Once your order is received, we will call you to confirm and let you know your classic 11 Inch-style pizza is in the oven, and soon to be on its way!
We also provide office catering within the Melbourne CBD, East Melbourne, Southbank, and St Kilda Road business districts, so call now to discuss your next City office function, corporate event or conference. No order too small, no order too large! Everyone's talking 11 inch so why not try us today?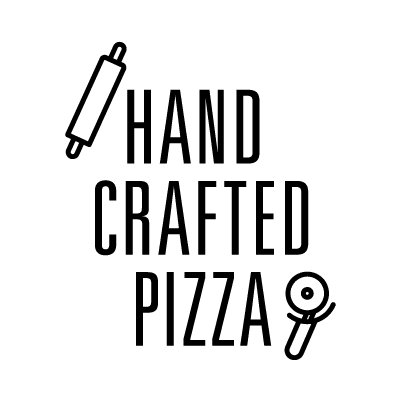 WE'RE HIRING
As a member of the 11 Inch team, you will get to work with some of Melbourne's best foodies, while having the support of a tight knit team who thrive on creating and serving Melbourne's best pizzas, salads, focaccias, coffee, and lots, lots more!
We are always on the lookout for a new friendly face, so if you have drive, determination, a friendly smile, and think you have what it takes to be the next big thing at 11 Inch, please apply below.
What Some Of Our Customers Have To Say…
Very good pizza-crust is not to thin or thick and the cheese was really good.

Scott Spencer
05:20 22 Jan 20

Robert Reineke
03:34 21 Jan 20
Amazing pizza in Mel CBD.

Alex Chang
08:05 20 Jan 20

Prof. Rexx
02:33 20 Jan 20

Manijeh Jafari
08:33 19 Jan 20



Neil Roney
10:13 16 Jan 20
Lucious gardens, guided walks, herb growing centre as well as children's activities Melbourne's Royal Botanic Gardens are a lovely day out. You can often find families and couples packing their baskets and setting off for a Sunday picnic or just taking in the views relaxing in the sunshine.

Carey Raison
09:36 15 Jan 20
Good service, delicious pizza with reasonable price. A relatively small restaurant but takeaway is popular option.

Tony Ooi Kheng Ling
05:53 14 Jan 20
Discovered this gem whilst on holiday and visited twice in a week 😍 lovely staff and generous tasty pizza. Best I've ever eaten.


Carl Grøvdal
04:07 09 Jan 20
Without a doubt the best pizza joint in Melbourne and possibly even the nation. We went for a try months ago and I've become obsessed ever since. The margarita is out of this world. Please don't change a thing. One world perfect.

Gedeon Penya
03:11 09 Jan 20

Tyler Marshall
00:16 06 Jan 20


Saurabh Jhanjee
05:34 03 Jan 20

Jason Tetlow
04:17 31 Dec 19
Beautiful taste salami pizza for $19 ish

Gary Wicks
03:54 31 Dec 19
This is a tiny place just round the corner from Little Collins down a lane. Fab choices of pizza and very tasty they were. Very busy with both locals and tourists - would recommend.

Nathan Urbano
05:36 27 Dec 19

Abhi Verma
03:18 23 Dec 19

Graham Gleed
11:10 21 Dec 19
The staff were all very friendly and the food was really goodc (we went with the hand crafted pizzas).They have a range of half a dozen bottled beers at reasonable prices for the CBD (Peroni $6.50).It did get busy after we arrived so booking ahead is reccomended.Would definitely revisit.

Lillian Brill
06:35 20 Dec 19

Cool small pizzerias with very good pizzas. We tried both the margarita one and the eggplant one. Both delicious. Loved it.

Nathan Kelly
02:05 15 Dec 19

멜버른에서 제일 맛있게 먹은곳 숙소랑 거리가 있는데도 두번 갔어요. 피자도 맛있지만 여기 파스타 전부 정말 맛있어요.


Jennifer Yew
04:50 10 Dec 19
A place to go when in Melbourne!

John Smith
11:52 06 Dec 19
Delicious pizza, we could not get a table so just got takeaway and were very happy with the pizza The ricotta pizza was amazing

Athena Smith
05:20 02 Dec 19

Niels Tolman
12:27 30 Nov 19
Great pizza, cozy little place!

They have vegan options too.. so soo good. I loved the potato one... 😍

Subhashi Jayasekara
12:35 28 Nov 19

Best Pizza and Pasta I had in years in Melbourne, fresh ingredients, generous with the topping but amazing quality of products they use ! Very friendly Staff , we can't wait to come back !

Jenny Leyba
07:44 25 Nov 19
Excelent pizza, fresh and tasteful

Ricardo Santana
02:33 25 Nov 19

Lily Cross
01:23 24 Nov 19

Chris Murphy
08:15 18 Nov 19
Amazing food, best pizza I have had for a long time. Fast friendly service. Will be back.

Jodie van Breugel
21:28 16 Nov 19

Uday krishna reddy Gaddam
06:10 11 Nov 19

Karl Mangelsdorf
07:12 08 Nov 19

Great pizza and pasta. Best gnocchi in town.

Monali Singhi
06:11 06 Nov 19

Juli Gaviria
12:37 01 Nov 19
We read the Brilliant reviews and eventually found the 11 minute down a side street off Little Collins St. It's a rapid service there hence the title so fortunately tables come available quickly. The salami pizza and prawn salad that we chose were amazing along with the lovely Cabinet offering. Great service from Londoner Ali which was a delight. Do not miss this fantastic pizzeria, fab value at a great price.

Jacob Burris
19:28 30 Oct 19
Best pizza ever had in Melbourne

Yongzhen Yu
12:27 28 Oct 19

Jarek Głowacki
04:51 27 Oct 19
We had an amazing experience at 11 Inch Pizza. Warmly welcomed, such a cute little space! I LOVED that there were vegan options available. In fact, we had 2 pizzas half n half so we got to try them ALL. I couldn't even decide which was my fave. The potato pizza was divine, and I loved the pumpkin one too. We also got a beautiful and fresh side salad, which was the perfect addition. I would definitely recommend you try this pizzeria. It's a great space for a small group or date, or a yummy take away pizza. There's really something for everyone!

Jessica Unbeleafable
22:48 25 Oct 19
We had lunch today. The place is very nice, clean and very efficient service. The pizza was very tasty and big. Thanks for the great service.

Diogo Pinto Martins
07:12 25 Oct 19
Crazy good pizza, a must visit

Steve Mandekic
05:21 19 Oct 19
One of the best pizzas I've ever had and most certainly the best pizza I've ever had in Melbourne. The fillings are chosen wisely and combined in a very successful way. The crust is crispy and the base was perfectly baked.


Aditya Marselvada
05:04 15 Oct 19

Manoj Lanka
05:20 14 Oct 19
Exceptional pizza and service

David Millott
11:33 04 Oct 19
Hands down the best pizza in Melbourne CBD. Needs to be eaten straight out of the oven though to fully enjoy the deliciousness. Great tiny dining area for super chill dates or a catch up with a couple of friends. Do not share a pizza though because you'll want to eat the whole thing.

Heather McKean
08:44 01 Oct 19

Rayner Huang
08:34 01 Oct 19
Oh man the pizza here was sooooooo yumm. Everything was amazing about my pizza, freshly made, good serving size and the price for it all was more than reasonable. Very cool unique vibe when you go in the evening, highly recommend this place for lunch or dinner. Will be eating here again soon

bill mcmahon
07:18 01 Oct 19
Kind of a regular place I have dinner in every time I visit Melbourne. Calzone and pizza are good. Small place but nice atmosphere and friendly servers. The portion is large for me, but you can ask a small box for your left over if you want.

Friendly people, reasonable price, delicious food!

Gavin Ding
03:33 26 Sep 19

بادي الوقت
08:07 21 Sep 19
Very good pizza and very friendly stuff!

Martin K.O.
05:38 20 Sep 19

Fabulous pizza. Friendly fast service.

Andrea Liddiard
11:25 08 Sep 19
Best Garlic Focaccia in whole Melbourne

abhishek gupta
08:49 06 Sep 19
Just superb. Awesome pizza.

Ritesh Mistry
13:00 03 Sep 19

Leonid Ivanov
08:26 03 Sep 19

Riccardo Pianalto
17:09 01 Sep 19
Great pizza, great service

Nick Barrett
11:24 31 Aug 19
Great thin and crispy pizza to share at lunch time but you might need to take it away coz there aren't many seats.

Jason Walker
00:34 31 Aug 19
Its actually really nice pizza and the chicken is halal! Very high quality thankyou i went twice and will be back again

YavuzAliriza
11:17 29 Aug 19
Lovely smiling service, delicious gluten friendly base, interesting toppings. Loved the rocket salad.

Alex Wilder
09:01 27 Aug 19


praveena Rekapalli
08:32 22 Aug 19
Wow! This is some of the best pizza I have ever had. The place is tiny but the service and pizza are huge. The ingredients are fresh and really tasty. I will definitely return!

Grant Irons
11:10 21 Aug 19
Visiting from Perth , pizza was amazing. Flavour awesome on crispy base. Service quick and friendly. You guys are awesome, highly recommend.

David Alexander
09:08 21 Aug 19

Bledi Koka
12:36 20 Aug 19
Excellent pizza, friendly service. Highly, highly recommended.

Ravendran Rasalingam
08:38 19 Aug 19
Really nice food and the value bought it from 4 to 5 stars!

Richard Berry
09:02 18 Aug 19

nowkey_drums
12:54 13 Aug 19
yummy pizza and great service

reema alqassem
10:51 09 Aug 19

swetha vennapusa
05:32 06 Aug 19
The pizza was amazing and the service was the best. We liked it so much, we just ordered two pizzas .

Nicholas Williams
06:00 01 Aug 19
I ordered this and it tasted delicious. The guys working there are friendly and I wasn't waiting a long time. It's the margherita. 😀 Cheers!

Damien Keegan
07:14 31 Jul 19

HeatmiiZa101
01:49 31 Jul 19

ED Barwani
06:10 26 Jul 19
Great pizzas, friendly staff and a cozy atmosphere. Would definitely recommend to friends.


Alyssa Christian
04:33 19 Jul 19
Super tasty dinner and desert pizzas! One Pizza is fine for a hungry person and a dinner and desert pizza is perfect to share between two.

Harrison Rowntree
11:36 15 Jul 19

Sonchhatra Dipesh
06:23 15 Jul 19
Awesome fresh 🍕 ~ recommended. 👍🏼

David Burke
04:28 13 Jul 19
hard to find if you are not use to Melbourne lane way foodary, but pizzas are awesome. the garlic focaccia super cheesy n tasty. service fast and friendly. would look for again next time im visiting Melbourne.

One of the best pizzas in Melbourne CBD. The crust is crispy and served with a refreshing ketchup that won't be too much for a person to eat. Do it now, it will take about ten minutes to be released.

This place honestly had some of the best pizza I've ever had. My family ordered the bbq chicken and ricotta and both were absolutely delicious.The pizzas came out fresh and steaming hot - perfect for the cold weather that we were experiencing. Being from the US, the pizza I've typically experienced is heavy and oily. However, these pizzas were well balanced I was able to taste each of the individual ingredients that was on top of the pizza, something that I don't always experience from pizza chains that pile on their toppings. It also didn't leave me feeling uncomfortably full despite having a big meal.The bbq chicken pizza had a lovely garlic aioli on top, lots of toppings, and just the right amount of sauce so that it didn't end up too soggy.The ricotta had (thankfully) lots of ricotta and was also very fresh tasting. The addition of fresh mint was also really nice.The toppings on both pizzas were well distributed and the dough was not too thin or thick. There was also a nice amount of crust that was crispy. The size was also really good. I thought that the pizzas would be too small for a family of 4 to share (1 adult and 3 kids), but we all had more than enough and probably could have even brought some home.Service was nice and friendly and they had great music playing. The restaurant itself is a little small, but the location is perfect. If you're a tourist staying in the CBD, check this place out. It's within the free tram zone and close by the major malls.


ARUN JACOB
03:44 29 Jun 19
Good value for lunch and extremely tasty.

Michael Westcott
06:27 27 Jun 19

Dipankar Bhatta
01:39 24 Jun 19


Helen Morris
09:22 18 Jun 19
Best authentic pizza in Melbourne, hands down

Michael Milligan
05:48 18 Jun 19
one of the best pizzas I've tried in Melbourne. Situated within a small alley, its somewhat easy to miss it. Had the Zucca pizza, meat fest pizza, calzone and roquette salad. Tasted super good and amazing. Their salsa sauce was very nice as well. Would definitely come again.

Blythe Kollias
04:56 12 Jun 19

Ramkumar Krishnamoorthy
13:09 10 Jun 19

Michael Horn
08:23 10 Jun 19

Alex Fraser
07:13 08 Jun 19

Anait Grigoryan
20:51 07 Jun 19
I love the pizza here and I've eaten pizza everywhere. Would I recommend it? Hands down without a doubt, the people that work here are always lovely, the pollo pizza always sends me to a happy place and I share this with you for these reasons. I was considering keeping this gem to myself but I'm all about sharing the love, so enjoy and you're welcome.

Delicious pizza in Melbourne CBD. Made fresh daily and the flavours go so well! Highly recommend their Patata pizza - you will fall in love with the flavours. I never liked blue cheese until I tried this!

Gwendolyn Tan
02:26 06 Jun 19

adam marsh
12:33 05 Jun 19

Christine Diaz
13:20 03 Jun 19

Skye Footner
00:21 30 May 19
Nice place to relax, eat good, etc. Very nice staff, and an excellent value.

Christopher Zaro
09:14 27 May 19
Oh man the pizza here was sooooooo yumm. Everything was amazing about my pizza, freshly made, good serving size and the price for it all was more than reasonable. Very cool unique vibe when you go in the evening, highly recommend this place for lunch or dinner. Will be eating here again soon

Blake Cramer
08:39 27 May 19
Amazing little pizza place! Pizza was very tasty, and was had a spectacular range. Stumbled upon it when we walked out of our hotel, but was an awesome place to stumble upon

Aydan Erickson
09:55 26 May 19
Long time eater first time reviewer. Best pizza ever

Abdul Hayek
11:09 23 May 19
Fantastic little pizza place. Seating is quite limited, so we ordered via their website and picked it up. Pizzas are sooo yum, especially the super 11

Joel & Jessica Malcolm
09:32 23 May 19
Light, fluffy bases, hot tasty toppings and good prices. Loved it.

Late flight meant it was hard to find anything open on a Sunday night. Lucky I found this place. Great pizza and good beers to choose from. Saved me. I'll be back.

Stephen Russell
13:19 19 May 19

Bibiana Lozano
09:45 18 May 19

Sarah McLoughlin
10:18 16 May 19

saiteja uppalapati
08:01 16 May 19

Emir Prasetyo
11:55 15 May 19
All the reviews I read said this was the place to go.... it didn't disappoint!!! Pizza was amazing 👌🏽👌🏽👌🏽 Totally recommend to go if you're in Melbourne well worth it 👍🏿👍🏿👍🏿🤙🏿🤙🏿

Shae Campbell
00:28 11 May 19
Great pizza. Fast, great toppings and tasty thin crust. Great music.

Insanely good pizza, very good pricing, try it with the amazing hot sauce they provide in the table. Do yourself a favour, if you're in the area, try the 🍕. If you're not, travel.

Joel Mikkelsen
07:21 26 Apr 19
Their Bbq chook pizza is the best pizza I have ever tasted.

Brandon Quinn
11:22 21 Apr 19
This trendy hole-in-the-wall is my go-to place for Satuday pizza dinner when my parents (of Italian descent) are in town.Good quality pizza here with the sort of ingredients you'd expect to see at high end pizzerias, but more reasonably priced.

Josie Alvaro
08:05 20 Apr 19
Super 11 with bacon! 👌🥓🍍🍕😍

Jonathan Richard
09:34 17 Apr 19
That's the real taste of Pizza!! Finally i found a good Calzone in Melbourne!! Friendly environment though.

Mohammad Mohammadi
09:53 13 Apr 19

An awesome little pizza joint in a great location in Melbourne CBD. The staff were friendly and hospitable, and the pizza hit the spot well.

Loki McCorquodale
06:54 04 Apr 19
Great pizza, don't go there, you will spoil it for the rest of us! 😉

Chris Peck
03:36 02 Apr 19
I tried pizza type "salami" here. Especially cheese, olives and actual salami combination was delicious. I would totally suggest you to try that. 5/5.

Erhan Aslan
07:48 01 Apr 19
Will visit again coz I found their pizza so scrumptious.

Betty Linton
05:17 27 Mar 19

REALLY good pizza 🙂. Highly recommended, but book as restaurant is tiny and seats are few.


Garyou Tensei
00:55 23 Mar 19

Quick Frost
06:31 21 Mar 19

Roger Sanchez
10:20 17 Mar 19

Dario Ahdoot
11:04 16 Mar 19