Looking for the best pizza in the Docklands? 11 Inch Pizza on Little Collins Street is a just a stroll or tram ride away, and we've set up a place that will become your go-to option when you're looking for that magical combination of dough, tomato paste and cheese. The best part is, we're not just a restaurant, we also offer a dine in and catering service.
No matter how you enjoy our pizzas, you'll love our commitment to quality. We love what we do, and you'll feel that love in your quality ingredients, homemade sauces, hand-kneaded and shaped dough and excellent customer care.
How to Order Delivery in Docklands
We deliver to parts of Docklands and surrounding suburbs, please see our delivery zone map for other locations. For areas included in this zone, you can order directly through 11 Inch via our online ordering platform.
If you are located outside of our Docklands delivery zone, please check Uber Eats.
Prefer to dine in or take away? Come visit us at 7A/353 Little Collins Street, Melbourne.
Delivery Times
Monday: 11am-9pm
Tuesday: 11am-9pm
Wednesday: 11am-9pm
Thursday: 11am-9pm
Friday: 11am-9pm
Saturday: 5pm-9pm
Sunday: 5pm-8.30pm
Delivery Costs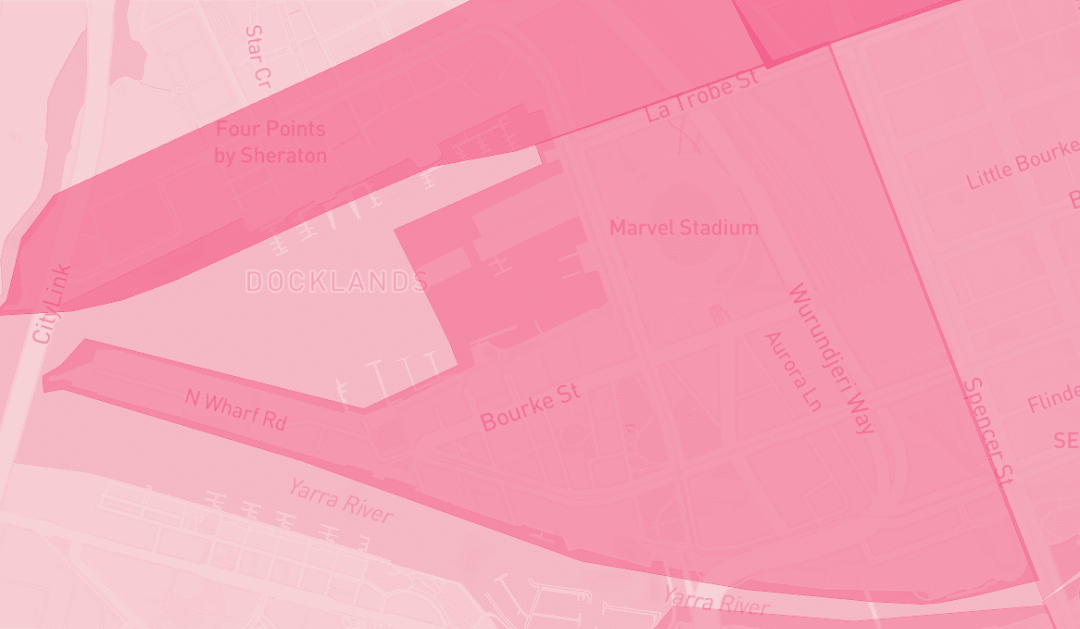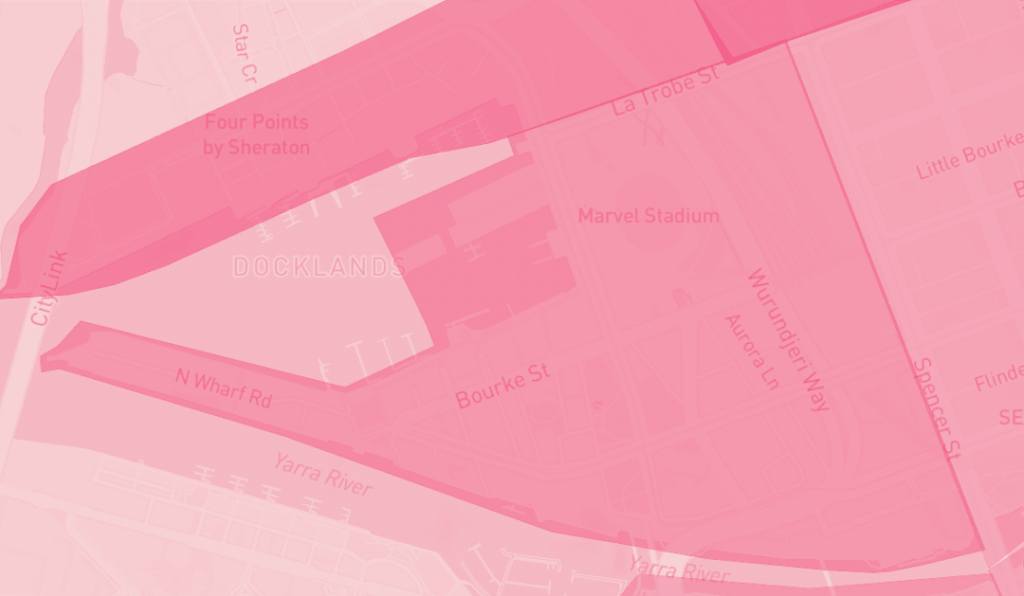 About Our Little Collins Street Restaurant
Little Collins Street is an iconic Melbourne strip, and a large part of that is due to the eateries you can find. We love the challenge of existing among world-class eating spots, and we have more than lived up to that challenge. We comfortably put our pizza up with the best that this famous pizza town had to offer.
Everything we do is handmade, and based on recipes and techniques that have been passed down through generations, whether it's classic pizzas, perfectly cooked calzones, or our range of focaccias, salads and of course, dessert pizzas.
We want everyone to be able to enjoy our food, so we have options that are:
Vegan
Lactose-Free
Gluten-Free (base will contain small amounts of gluten)
With lactose-free vegan cheese and gluten-free dough, our pizza can be made to suit everybody. Pizza really is the food of the people, and we want to celebrate that.
What's pizza without the right drink to wash it down? Our restaurant is a licensed venue, but for just $3 per person, you can BYO wine of beer.
You can view our extensive food and beverages menu online.
About 11 Inch Pizza Restaurant Near Docklands
You're at the centre of everything we do. Whether you're joining us for pizza, enjoying it at home or using us to cater your next event we want every last mouthful to be an unforgettable experience. That's why we never waver in our commitment to quality and care for you.
Get In Touch With Us Today
Visiting us, or getting in touch couldn't be easier. You can:
Visit us at 7A/353 Little Collins Street, Melbourne VIC 3000.
We're open from 11am to 9:30pm on weekdays, 5pm to 9:30pm on Saturday and 5pm – 9pm Sunday.