About Our Menu
At 11 Inch Pizza, we have put a lot of time and effort into curating the perfect menu. After a lot of trial and error, we have come up with a menu that is made up of only the best dishes we have to offer. Our incredibly delicious menu comprises of traditional Italian pizzas, all-time favourites, focaccias, calzones, tasty salads and even sweet dessert pizzas. Basically, no matter what your preference, there's something for everyone.
If you have dietary requirements, don't worry – we are more than happy to cater for them. We offer gluten free (base will contain small amounts of gluten), vegetarian, vegan and lactose-free options so that everyone can enjoy the deliciousness of our pizzas.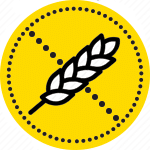 GLUTEN-FREE
Pizza is the food of the people. That means everyone should be able to enjoy it. So, we've created a range of gluten free pizza bases (will contain small amounts of gluten) so everyone in Melbourne can enjoy this incredible food, no matter their dietary requirements.
We've got the best gluten free pizza base, so you can enjoy any of our classic or gourmet options. We even offer vegan cheese, so vegan and lactose-free customers are looked after too!
Please remember we have contamination of flour in all of our menu items.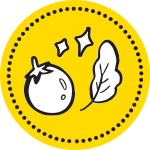 VEGETARIAN
Are you a vegetarian looking for quality pizza? We're here to bring quality veggie pizza to the people of Melbourne. Pizza belongs to everyone, and no one should miss out. Good vegetarian pizza isn't just about subtracting meat, it's about creating fresh, vibrant flavour – the original pizza was vegetarian after all.
We've got vegetarian classic or gourmet options. The Get Veg'd is a perennial favourite, and we're more than happy to customise our menu to suit your needs. If you're gluten or lactose-free or vegan, you'll love our vegan cheese and quality gluten-free pizza base.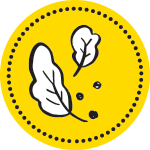 VEGAN
Are you on the hunt for the best vegan pizza in Melbourne? Delivering the perfect pizza experience to the people of Melbourne is what our restaurant lives for. To satisfy this passion, we ensure our menu includes a range of vegan pizza delivery options.
We offer both vegan and lactose-free cheese. This means you can enjoy our entire menu without missing out on the gooey, chewy goodness of cheese that is so central to the pizza experience.