Want to know more about our pizza size options? All of our pizzas are made with the same amount of love, the same amount of care and all come in the same pizza size. In case you didn't notice already, it's all in the name: 11 Inch Pizza!
Why are all our pizzas 11 inches? We firmly believe in not worrying too much about shape or size. Instead, we focus on providing our customers with the best, highest quality and yummiest ingredients. Each of our pizzas come on the same hand-kneaded dough bases made the traditional Italian way.
You'll get six slices of goodness from each of our pizzas with all 11 inches of dough packed to the brim with flavour. We make no shortcuts when it comes to taste and no inch of the base will be left out.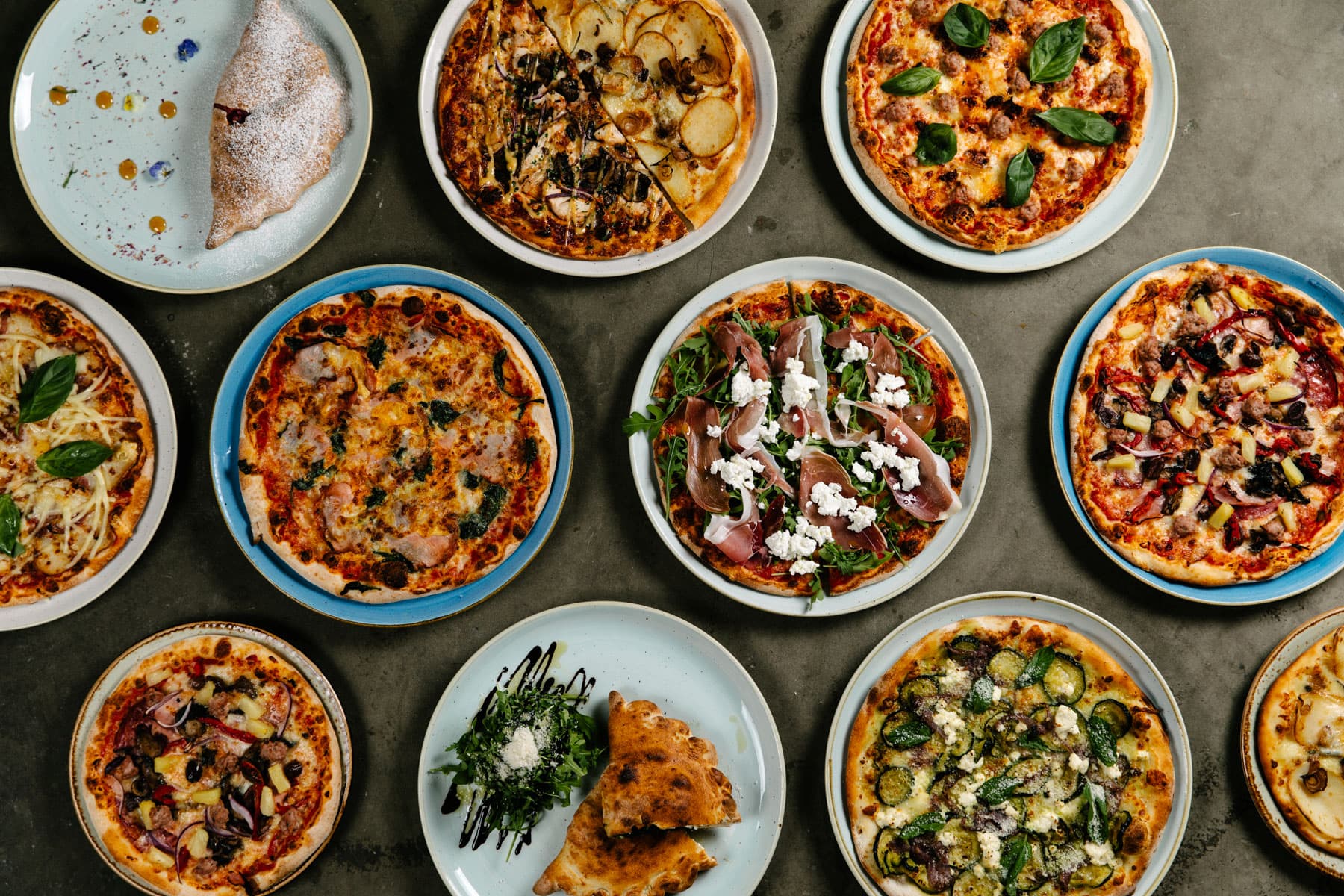 About Our Little Collins Street Restaurant
We have long been a favourite of Melbourne CBD locals and visitors with our convenient Little Collins Street location in the heart of the city. If you're planning a trip to Melbourne and want to know where you can find the best pizza with the freshest and highest quality ingredients, then you simply must stop by our restaurant.
Whether you want to dine in our warm and cosy space or perhaps take your pizzas back to the office, our range of delivery, eat in and take away options are available to suit your needs.
We offer a wide range of gourmet and traditional pizzas in our 11 inch pizza size, calzones, focaccias, tasty salads and sweet dessert pizzas to satisfy even the fussiest of eaters.
About 11 Inch Pizza
When you combine passion with years of practice and experience, the result is 11 Inch Pizza. We've done the hard work of figuring the best combinations of ingredients, dough and flavour so you can sit back and enjoy the highest quality pizzas that can be found in Melbourne.
Our traditional Italian pizzas and other dishes are sure to impress. We love our pizzas and we know you will too!
Get in Touch with us Today
If you're craving 11 Inch Pizza, get in touch with us and you'll have some in no time:
We're open from 11am to 9:30pm on weekdays, 5pm to 9:30pm on Saturday and 5pm – 9pm Sunday.
Please note, from 2:30PM – 5PM and for 30 minutes before close, we only offer takeaway and delivery.