COVID-19 Response
In response to the rapidly evolving situation surrounding COVID-19, 11 Inch Pizza has introduced a number of measures to help keep everyone safe and healthy. Our precautions include:
All orders must be take-away, with pick-up and delivery options available
All delivery orders are Contact-Free
Even stricter hygiene standards in-store, including gloves being worn at all times and 70% alcohol sanitiser being used rigorously
We only accept contact free credit card payments
11 Inch Pizza is also offering:
Free delivery on all orders over $25 for the Melbourne CBD area (Melbourne 3000) – Min. order $20.
Free delivery on all orders over $80 to all locations – Min. order $35.
We've also temporarily expanded our delivery zones, to include parts of Fitzroy, North Melbourne, Carlton, and Collingwood, Parkville, Port Melbourne. This is in addition to our usual delivery zones of the Melbourne CBD, Docklands, East Melbourne, North Melbourne, West Melbourne and Southbank.
For more information, visit COVID-19 Response and Precautions at 11 Inch Pizza.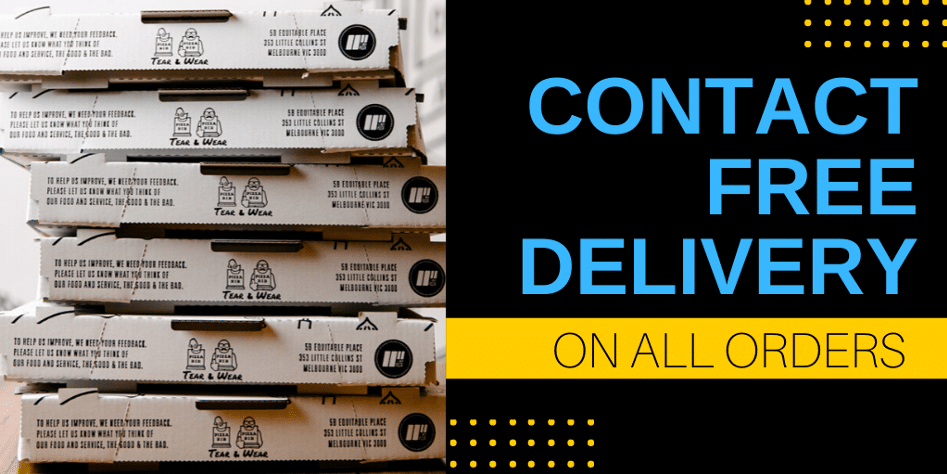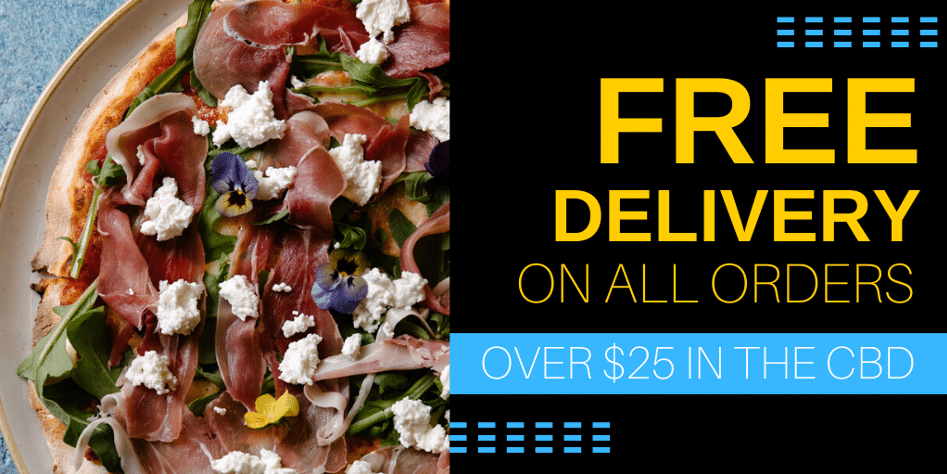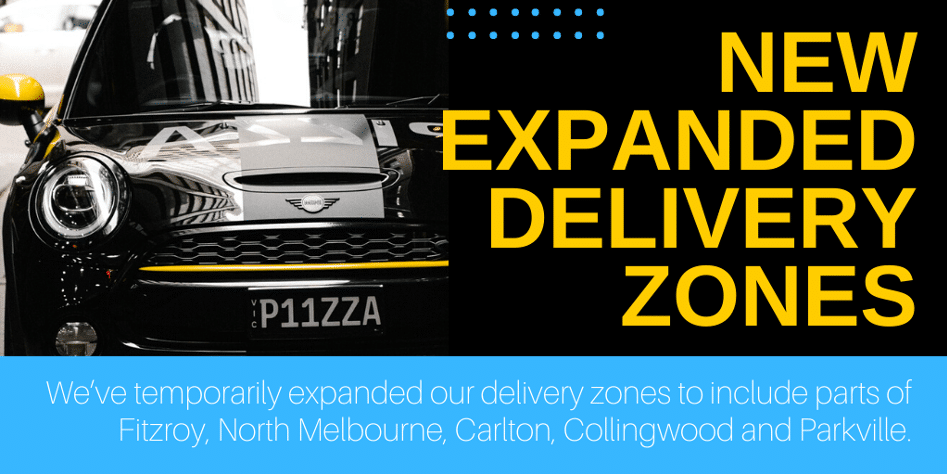 Our Melbourne Pizza Delivery Service
11 Inch Pizza's delivery service means that you can enjoy all of our delectable pizzas in the comfort of your own home. After all, when you've had a long day there's nothing better than putting on your pyjamas, settling in front of the TV and delving into a satisfyingly tasty pizza.
Do you have dietary restrictions? Don't worry – we've got you covered. 11 Inch Pizza offer vegetarian, vegan, gluten free and lactose free delivery options so, no matter what, you can still indulge in all of the delicious dishes we have to offer.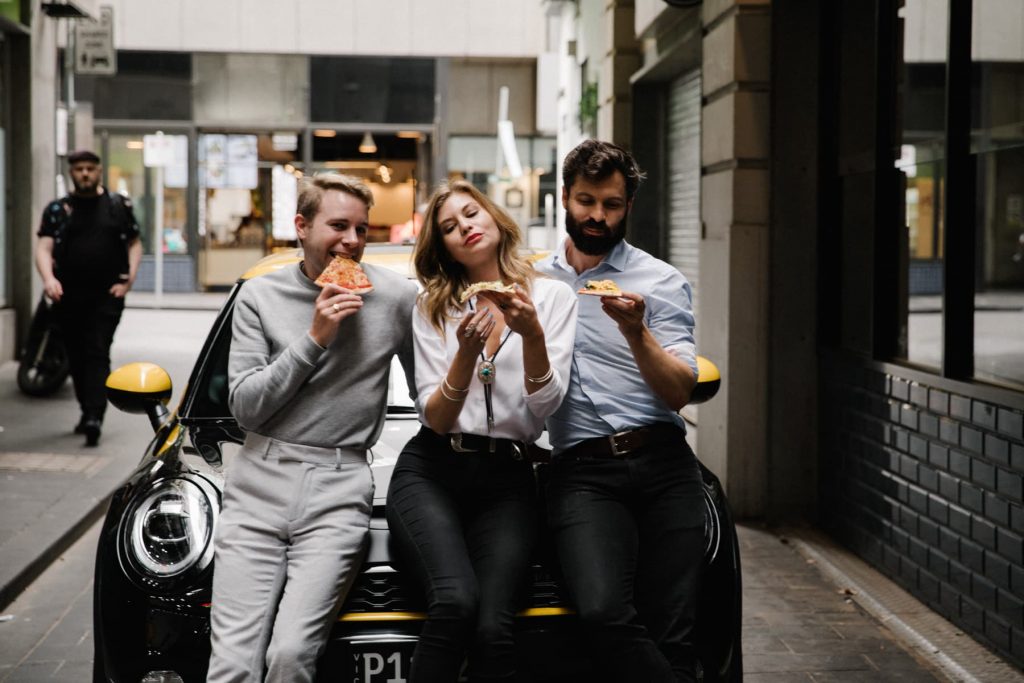 About Our Little Collins Street Restaurant
The 11 Inch Pizza restaurant is located in the centre of the Melbourne CBD on Little Collins Street. This convenient location makes us the perfect restaurant to deliver pizzas to city dwellers and people located in Melbourne's inner-city suburbs.
The suburbs 11 Inch Pizza deliver to include South Melbourne, North Melbourne, West Melbourne, East Melbourne, Port Melbourne, Docklands, Southbank, Carlton, Parkville, Fitzroy and Collingwood.
If you're not in the mood for pizza, we can also deliver a wide range of other dishes directly to you. Beyond our extensive variety of gourmet and traditional pizzas, 11 Inch Pizza offers calzones, focaccias, hearty salads and sweet dessert pizzas. So, no matter what you're craving, we have something for you. You can even select from a wide array of beverages to complete your meal.
About 11 Inch Pizza
At 11 Inch Pizza, we understand the power that food has to bring us together and bring people joy. That's why we strive to spread the happiness our delicious pizzas bring as far and wide as possible with our pizza delivery service. We've seen the way that pizza can brighten someone's bad day, which is why you can always rely on our delivery services.
You can also count on 11 Inch Pizza to provide you with consistently high-quality, gourmet pizzas made from the best ingredients available. We never cut corners so you can have the best pizza, every single time.
Get in Touch with Us Today
Next time you're looking for the best pizza delivery in Melbourne, visit us or get in touch:
Visit us at Collins 5B Equitable Place, 353-359 Little Collins Street, Melbourne VIC 3000
We're open from 11am to 10pm on weekdays and 5pm to 10pm on the weekend.