When you think of Carlton, you think of pizza. Some of the finest pizzerias in the world call this beautiful suburb home and the locals know good from bad. We encourage you to make the short tram ride to Little Collins Street and sample our quality offering. Or, simply order your pizza delivered to Carlton!
You'll fall in love with 11 Inch Pizza's unwavering commitment to quality. Every ingredient is hand-picked for quality. We make our own sauce, and each saucer of dough is hand kneaded and spun to achieve the perfect thickness. We know the people of Carlton are the experts on Pizza, and we know you'll be impressed.
How to Order Delivery in Carlton
We deliver to parts of Carlton and surrounding suburbs, please see our delivery zone map for other locations. For areas included in this zone, you can order directly through 11 Inch via our online ordering platform.
If you are located outside of our Carlton delivery zone, please check Uber Eats.
Prefer to dine in or take away? Come visit us at 7A/353 Little Collins Street, Melbourne.
Delivery Times
Monday: 11am-9pm
Tuesday: 11am-9pm
Wednesday: 11am-9pm
Thursday: 11am-9pm
Friday: 11am-9pm
Saturday: 5pm-9pm
Sunday: 5pm-8.30pm
Delivery Costs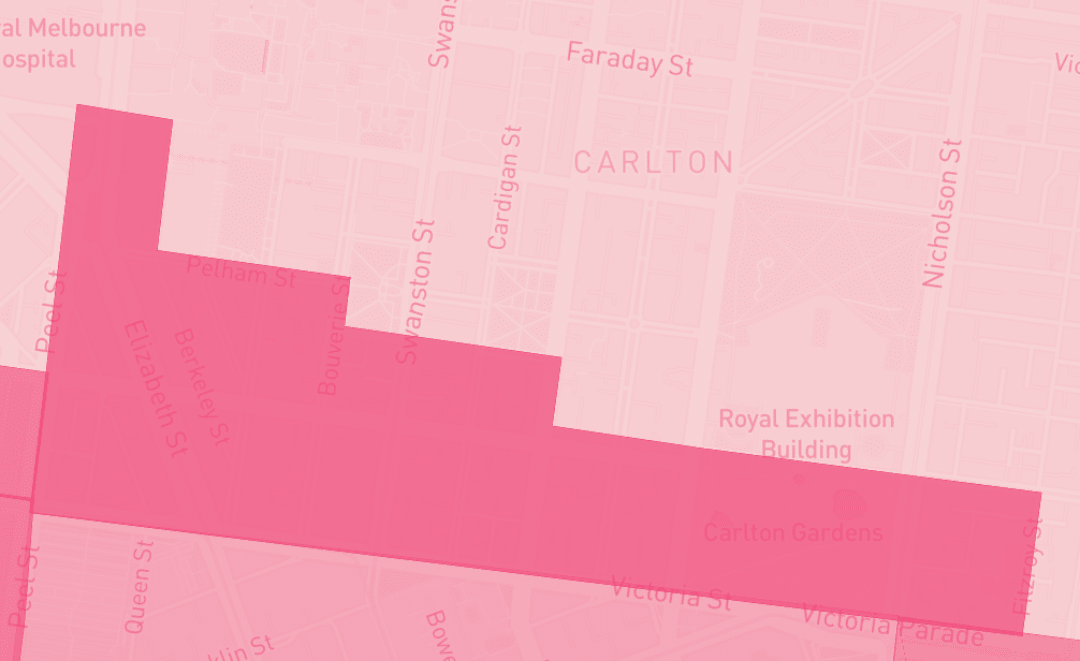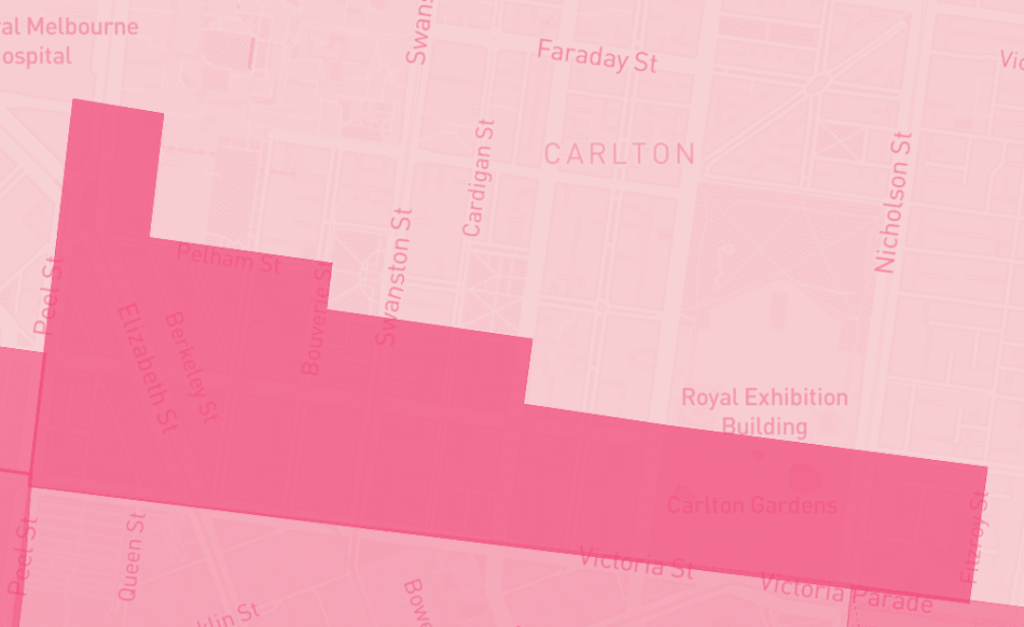 About Our Restaurant
Little Collins Street has always been a big mover and shaker in the Melbourne dining scene. We wanted to open our pizza restaurant here so we could be inspired and challenged by the culture. We more than hold our own, and we are making a contribution to the food scene of this street and this city.
The best part about 11 Inch is that the quality stays the same whether you dine in or enjoy your pizza as a takeaway or catering service. Whether you enjoy pizzas and calzones, our range of focaccias, salads or even our indulgent dessert pizzas you'll never be disappointed.
We understand that everyone has unique tastes and needs. We cater to all dietary requirements, and you'll find options that are:
Vegan
Lactose-Free
Gluten-Free (base will contain small amounts of gluten)
Thanks to our lactose-free vegan cheese everyone can enjoy a stringy pizza, and our gluten-free pizza bases are as soft and crispy as regular dough.
We're a fully licensed venue, make sure you check out our beverage menu.
You can view our extensive food and beverages menu online.
About 11 Inch Pizza Restaurant Near Carlton
We understand that good pizza is just the beginning. To create the perfect experience, everything needs to be centred around you – the customer. We value your spend with us, and we honour this by placing all our passion into every pot of sauce and every dish of dough. Each bite will be memorable, and you'll never be disappointed.
Get In Touch With Us Today
Visiting us, or getting in touch couldn't be easier. You can:
Visit us at 7A/353 Little Collins Street, Melbourne VIC 3000.
We're open from 11am to 9:30pm on weekdays, 5pm to 9:30pm on Saturday and 5pm – 9pm Sunday.