Pizza is the food of the people. That means everyone should be able to enjoy it. So, we've created a range of gluten free pizza so everyone in Melbourne can enjoy this incredible food, no matter their dietary requirements. 
We've got the best gluten free pizza base, so you can enjoy any of our classic or gourmet options. You can enjoy the indulgent Meat Feast or the fresh Get Veg'd or go the Oi Oi for an Aussie-Italian mix. We even offer vegan cheese, so vegan and lactose-free customers are looked after too!
Please remember we have contamination of flour in all of our menu items.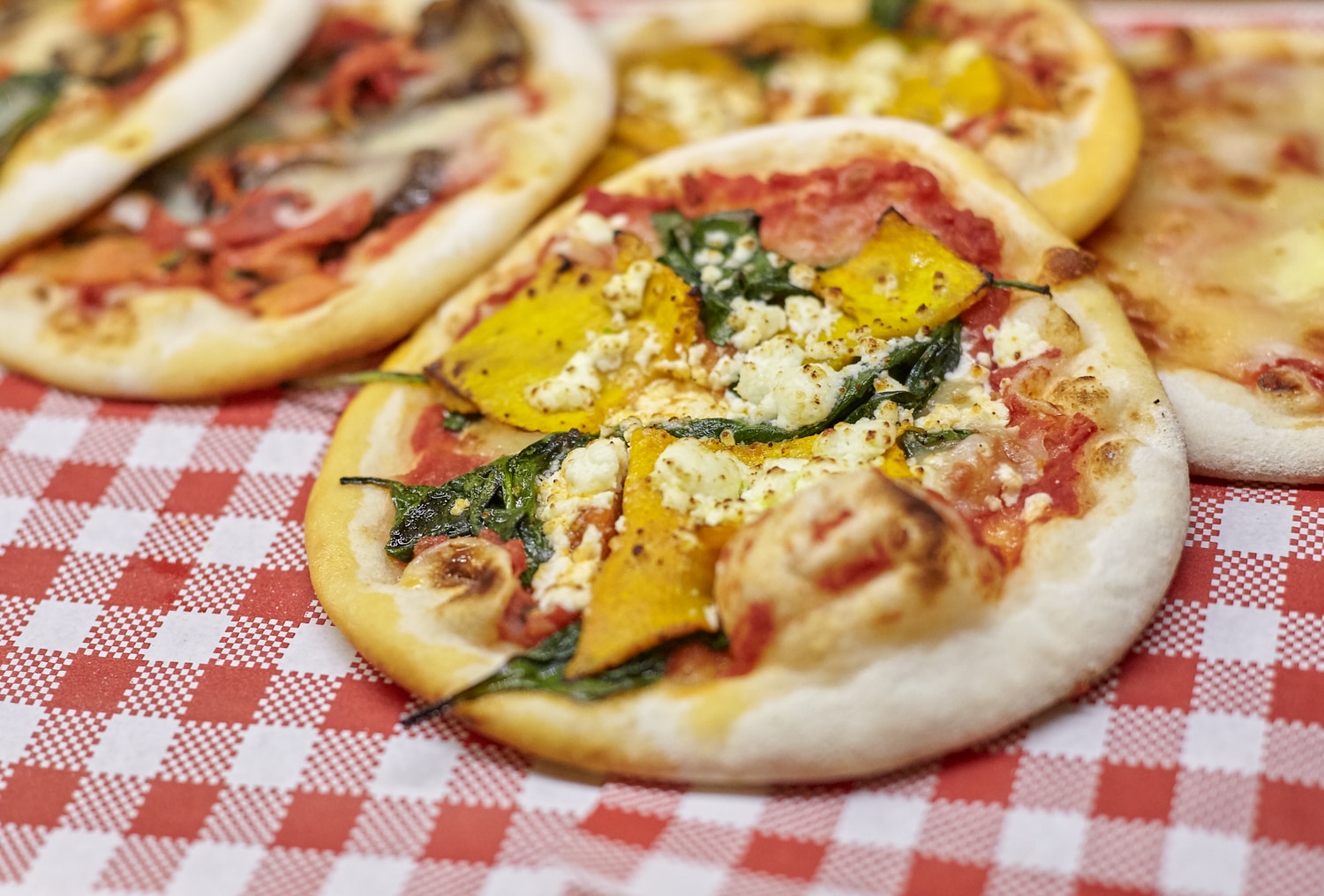 About Our Little Collins Street Restaurant
You'll love our locale. Little Collins Street is right in the centre of the culinary magic that is Melbourne. You can eat in for a casual dining experience, or you can enjoy gluten free handcrafted classics, calzones, focaccias, as well as a range of tasty salads and naughty sweet pizzas via our delivery service.
If you dine in, you can even bring your own tipple, or choose something from our handpicked drinks list.
Can't find the perfect option for you? You can customise as much as you like. Remember, this is your experience, so we're happy to create the disc of dough that makes you, and only you, happy.
About 11 Inch Pizza Restaurant Melbourne
At our restaurant, you always come first. That's why we've created a gluten free pizza range. We have the best in Melbourne because we make it with love. The dough is hand kneaded, and each ingredient is handpicked for its quality. We never go cheap because we only pass on what we would eat. And we have exacting standards.
Why do we do this? Because we love seeing the pure joy that a good slice of pizza brings, and we love giving the people of Melbourne a place that they can rely on every single time they want to stringy, gooey, tasty goodness that is a good gluten free pizza. Get your gluten-free takeaway pizza from 11 Inch Pizza.
Get In Touch With Us Today
Visiting us, or getting in touch couldn't be easier. You can:
Visit us at 7A/353 Little Collins Street, Melbourne VIC 3000.
We're open from 11am to 9:30pm on weekdays, 5pm to 9:30pm on Saturday and 5pm – 9pm Sunday.
While 11 Inch Pizza does its best to offer vegan, gluten free and lactose free pizzas, traces of meat, lactose, dairy products and other allergens (including nuts) may be present due to cross-contamination during cooking, storage and other operations. As such, we do not guarantee that any of our food is 100% vegan, gluten free, lactose free or nut free. If you have any allergies, please let us know when ordering. For more information, please speak with a manager.