About 11 Inch Pizza
When it comes to making pizza, we're the experts. Drawing on centuries of Italian techniques, we infuse our own unique methods and ingredient combinations to create pizzas that are delectable and unlike anything else in the world.
After all these years, we're still as passionate about pizza as the day we opened. We want to give our customers the best pizza experience, which is why we never cut corners and continue to go to great lengths to ensure our pizzas are as tasty as possible. We love pizza and we want you to love it as much as we do.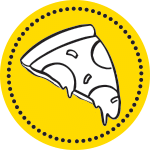 OUR MISSION
Every slice of cheese.
Every spoonful of our homemade sauce.
Every bread we lovingly knead and shape.
We pour our heart and soul into every inch of pizza we serve. This is our mission.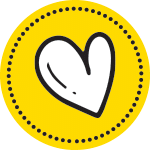 OUR VALUES
Everything we care about, everything we value, begins with you, our customer. We want you to enjoy not only the pizza, but every aspect of the experience you have with us. 
Within you, we want to inspire good thoughts and enjoy life, to make you laugh and lift your spirit. We want you to feel at home. We want you to feel loved and we want you to come back and do it all over again.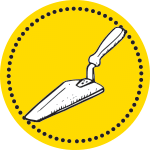 OUR VISION
Melbourne is a big city.
We want everyone to be happy.
Everyone to enjoy their time on earth.
To enjoy the moment.
Right here. Right now.
About Our Little Collins Street Restaurant
11 Inch Pizza's cosy restaurant is located in the heart of Melbourne city on Little Collins Street. Our central location makes us the perfect stop for any late-night cravings or quick lunch breaks. With our friendly and welcoming atmosphere, you can feel right at home immediately so that you can have a relaxed and casual dining experience.
If you would rather enjoy our pizzas from the comfort of your home or office, we also offer take-away and delivery options. We'll have your order ready right on time so you can get back to the footy game or meeting with your boss.