Craving some delicious Italian food? Look no further than 11 Inch Pizza. We serve up tasty Italian classics like gourmet pizzas, calzones, focaccias, salads and even dessert pizzas! With so many choices on offer, we are sure to satisfy your Italian food cravings.
It's no secret than Italians make some of the best food on earth. Our cuisine is world-renowned for being delicious. You'd be hard-pressed to find someone who doesn't like Italian food!
There are lots of regional specialties in Italy, but they all share one thing in common. Italian food is made from scratch and highlights beautiful fresh and simple ingredients. We embrace this tradition at 11 Inch Pizza, hand-crafting our pizza bases, our tomato pizza sauce, and using only the highest quality produce.
Lunch or dinner, you can't go past our delicious Italian menu, with vegetarian, vegan and gluten-free options to cater for everyone.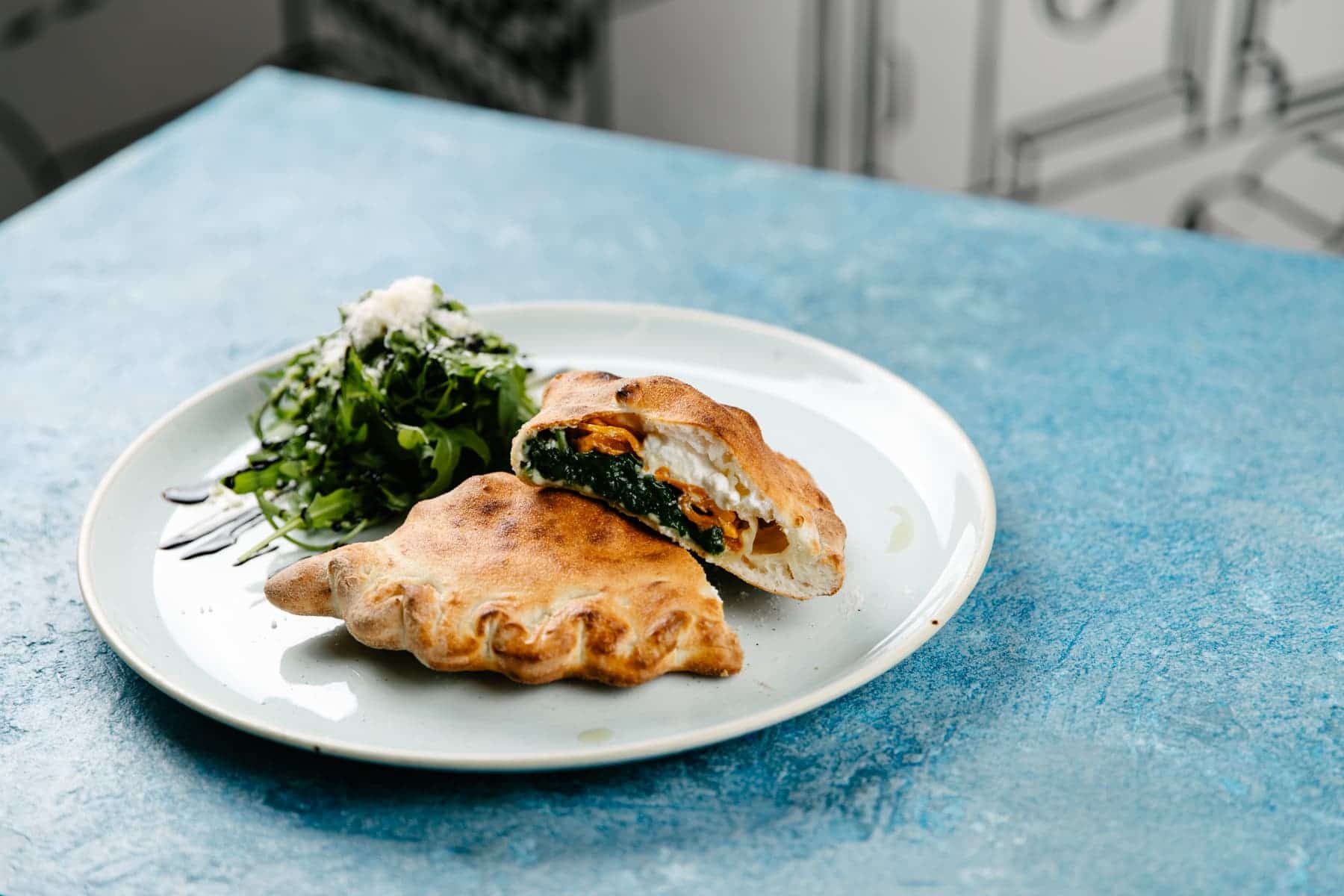 About Our Little Collins Street Restaurant
Searching for an Italian Restaurant near me? You'll find authentic and delicious Italian food at our Little Collins Street Restaurant. In the middle of Melbourne CBD, we're easy to get to whether you're ducking out for lunch during the workday, dropping by for dinner on the weekend, or kicking off Friday night drinks with a satisfying meal!
Our restaurant is welcoming and fun. Dine in to experience our friendly staff and service, or get takeaway if you need your food on the go. We also offer delivery, so you can have amazing Italian food brought to you!
About 11 Inch Pizza Melbourne
When you order from 11 Inch Pizza, you're guaranteed a taste sensation! Our pizzas are made with love and all the amazing ingredients available in Melbourne. We take inspiration from our Italian heritage to craft exciting and tasty pizzas, with a menu full of options to satisfy everyone.
We love nothing more than seeing people get together around plates of pizza. The pizza chefs of 11 Inch Pizza have spent years perfecting their craft – each pizza dough is hand-kneaded, and all our toppings are chosen for quality and freshness.
Next time you're looking for an Italian Restaurant in Melbourne, look no further than 11 Inch Pizza!
Next time you're searching for 'Italian restaurant near me', visit our restaurant or contact us:
Visit us at 7A/353 Little Collins Street, Melbourne VIC 3000
We're open from 11am to 9:30pm on weekdays, 5pm to 9:30pm on Saturday and 5pm – 9pm on Sunday.