Looking for the best pizza restaurant near me? 11 Inch Pizza is the number one destination for delicious dine in pizza in Melbourne CBD. If you want to experience a fun night out with friends eating authentic Italian pizza, make sure you visit us in Little Collins St ASAP!
Why is pizza the greatest meal to share with friends? Because it is the ultimate crowd pleaser. We never met a pizza we didn't love, and we make pizza types to suit all kinds of tastes and preferences. Are you a bona fide carnivore? We have a meat lover's dream for you. Prefer a veggie-based pizza? We are all about the lean and green! And if you have dietary requirements, we cater for those too – 11 Inch Pizza are proud to provide options for vegetarians, vegans, people with a gluten intolerance, and people with a lactose intolerance.
Sure, pizza is fantastic when enjoyed in your living room. But there is something extra special about a night out with family or friends. With a central location and a welcoming atmosphere, 11 Inch Pizza is the perfect destination for lunch and dinner!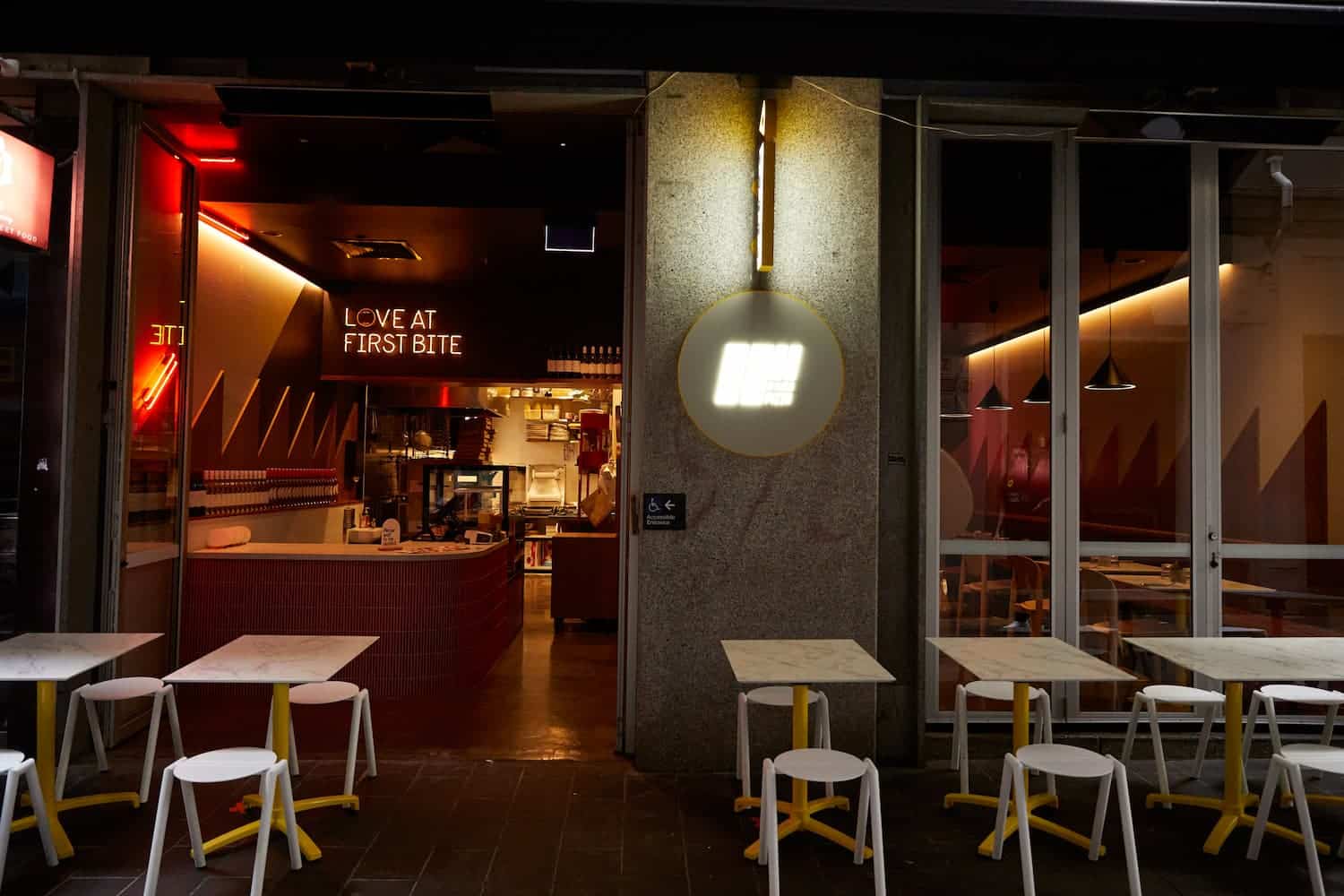 About Our Little Collins Street Restaurant
Where's the best pizza restaurant in Melbourne? Little Collins Street, right near the corner of Elizabeth Street in the south of the CBD!
Our cosy laneway restaurant has been welcoming hungry locals for years and we love nothing more than entertaining you with great food, great drinks, and a great atmosphere! Whether you're dropping in for a quick bite during the work week, having a lazy long lunch on a weekend, or starting off your Friday or Saturday night with a pizza feast before exploring the city, we are the ideal location!
About 11 Inch Pizza Restaurant Melbourne
So what is it that makes 11 Inch Pizza the best dine in pizza option? Is it the extensive menu, with a mix of all time favourites, gourmet hand crafted pizzas, chewy focaccias, stuffed-with-flavour calzones, zingy salads and mouth-watering dessert pizzas? Is it our amazing team that hand-knead the dough for every pizza and use only the freshest and highest quality ingredients to make everything that leaves our kitchen taste incredible? Or is it our commitment to pour our heart and soul into every inch of pizza we serve to our customers?
You guessed it – it's the whole package!
Come into 11 Inch Pizza and discover it for yourself.
Get In Touch With Us Today
If you're looking for a pizza restaurant near me, then don't look any further than 11 Inch Pizza. Get in touch today.
Visit us at: 7A/353 Little Collins Street, Melbourne VIC 3000
We're open from 11am to 9:30pm on weekdays, 5pm to 9:30pm on Saturday and 5pm – 9pm Sunday.