Italian Pizza
What is it that sets an authentic Italian pizza apart from the rest? True Italian pizza chefs use the best pizza toppings, the freshest ingredients, and hand-made pizza dough. They know that an amazing pizza is all about starting with quality produce and making your own pizza with love.
Our Italian pizza menu is full of genuine classics and gourmet versions of your favourite slices. We source the best Italian pizza toppings to create the greatest Italian pizza you will find outside of Italy.
If you're looking for the best Italian pizza in Melbourne, look no further than 11 inch Pizza.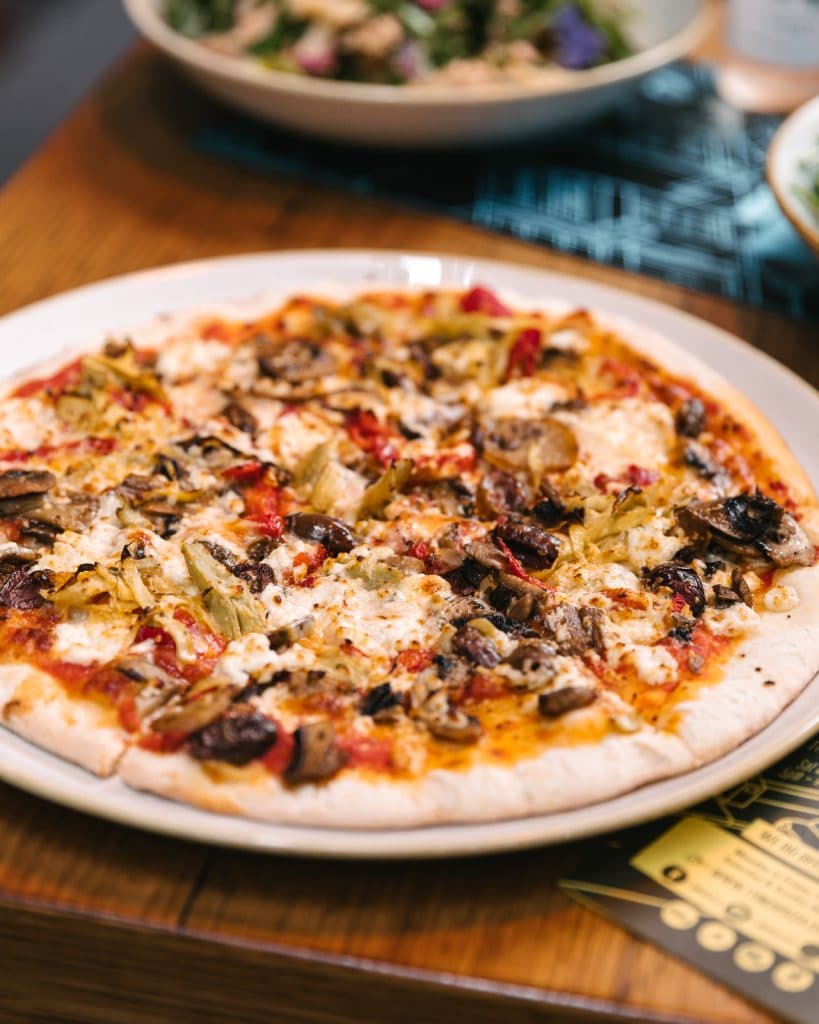 About Our Little Collins Street Restaurant
Pizza in a laneway? It's just like Italy, but you don't need to fly to Rome to find this hidden gem. Our Little Collins Street restaurant is located in central Melbourne and is perfect for a casual dining experience. You'll be transported to Italy with our cosy dining area and friendly staff. Choose from a range of delicious pizza options, from authentic Italian classics to inventive combinations of amazing fresh ingredients.
We also offer a range of calzones, focaccias, tasty salads and even sweet pizzas for dessert. Pair your pizza with a bottle of wine (Italian is best!) and enjoy a relaxed night out with friends or family.
About 11 Inch Pizza Restaurant Melbourne
At 11 Inch Pizza, our philosophy is simple: the best food is made with love and care. All our pizza bases are made from hand-kneaded dough using a proper Italian recipe. We work with incredible produce suppliers to source fresh and locally-grown ingredients, and craft every pizza for maximum taste sensation.
Our priority is always making sure that you can enjoy the best tasting pizza. There's nothing that our pizza chefs love more than the smile on a person's face as they take that first bite of a delicious slice. We offer dietary options for everyone so that no one misses out on the goodness that is a night out at 11 Inch Pizza.
Get In Touch With Us Today
We can't wait for you to taste our Italian pizza for yourself! Come in to our cosy restaurant or order takeaway pizza to enjoy at home.
Visit us at 7A/353 Little Collins Street, Melbourne VIC 3000.
We're open from 11am to 9:30pm on weekdays, 5pm to 9:30pm on Saturday and 5pm – 9pm Sunday.
Please note, from 2:30PM – 5PM and for 30 minutes before close, we only offer takeaway and delivery.