Looking for dessert pizzas or dessert delivery in Melbourne? You're in the right place!
Traditionally, pizzas are associated with savoury toppings like margherita, pepperoni and meat lovers. But at 11 Inch Pizza, we like to get a little creative with our pizza toppings. We also love pizza so much that we want to be able to have it for every course of a meal. That's why we've created three delicious dessert pizzas, topped with sweet treats that will satisfy any sweet tooth cravings.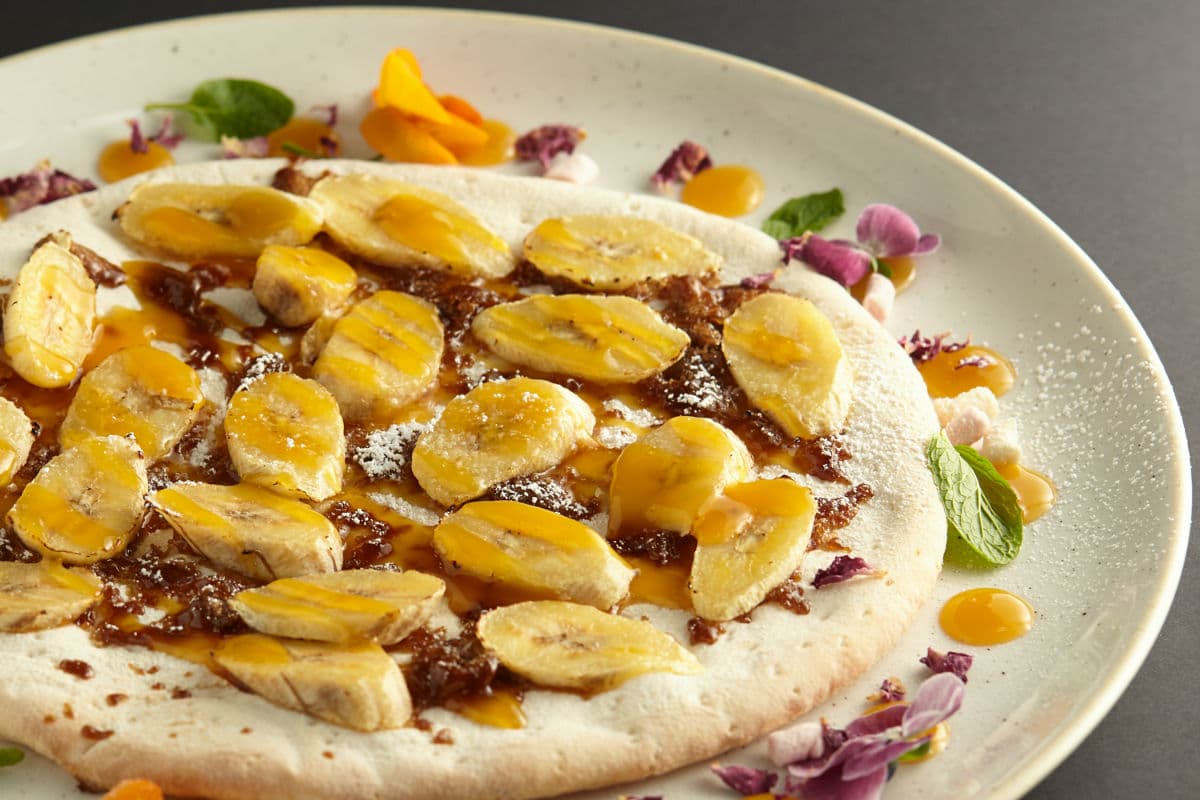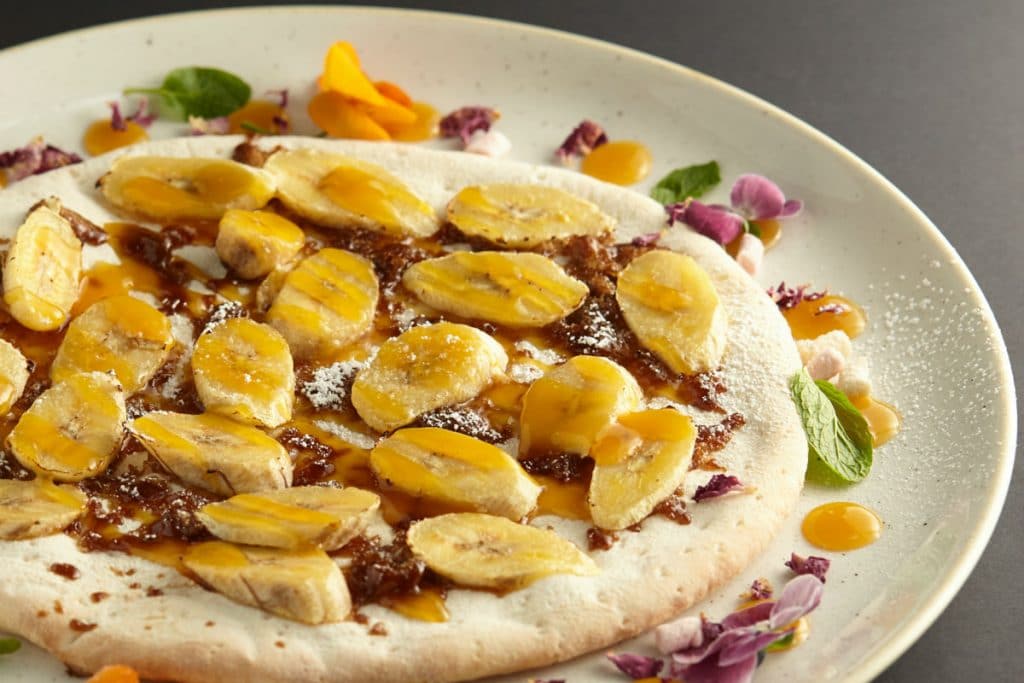 Our three sweet pizza options include:
Hot chocolate pizza, which is topped with melted coverture chocolate and pistachios
Banana pizza which features caramelised bananas and butterscotch sauce
Calzone dolce which is filled with Nutella, ricotta and mixed berries.
About Our Little Collins Street Restaurant
The intimate and cosy 11 Inch Pizza is conveniently located on Little Collins Street in the heart of Melbourne's CBD. We pride ourselves on cultivating an atmosphere that will make you feel comfortable and relaxed as soon as you walk through the door.
Here, you can have an unforgettable dining experience where you will be looked after by our friendly and welcoming staff. Alternatively, you can drop by to pick up some takeaway pizzas to enjoy in the comfort of your own home. If you can't make it to our restaurant, we can even have our delicious meals delivered directly to your door.
As well as our decadent dessert pizzas, 11 Inch Pizza offers a wide range of traditional and gourmet savoury pizzas, focaccias, calzones and tasty salads, so no matter what your craving, you can find something to suit you.
About 11 Inch Pizza
We have been in the pizza making business for years and draw upon generations of Italian wisdom to produce perfect pizzas every single time.
While other pizzerias are doing everything they can to cut corners and maximise costs, at 11 Inch Pizza we believe that you can taste the time and care we put into creating our delectable gourmet pizzas. That's why we still hand knead our dough and hand pick each and every ingredient for freshness and quality.
We want to spread the joy of delicious pizzas as far and wide as possible.
Get in Touch with Us
Next time you're craving a delicious dessert pizza, get in touch:
Visit us at 7A/353 Little Collins Street, Melbourne VIC 3000.
We're open from 11am to 9:30pm on weekdays, 5pm to 9:30pm on Saturday and 5pm – 9pm Sunday.