Looking for Little Collins Street restaurants?
Thanks to its central location and beautiful architecture, Little Collins Street has become a hub of exquisite boutiques and tasty restaurants. But of all the Little Collins Street restaurants, undoubtedly the best pizza can be found at 11 Inch Pizza.
Our gourmet pizzas are unrivalled for their taste and value, so next time you're browsing the shops on Little Collins Street or are in the Melbourne CBD, pop into our restaurant and we'll make you feel at home.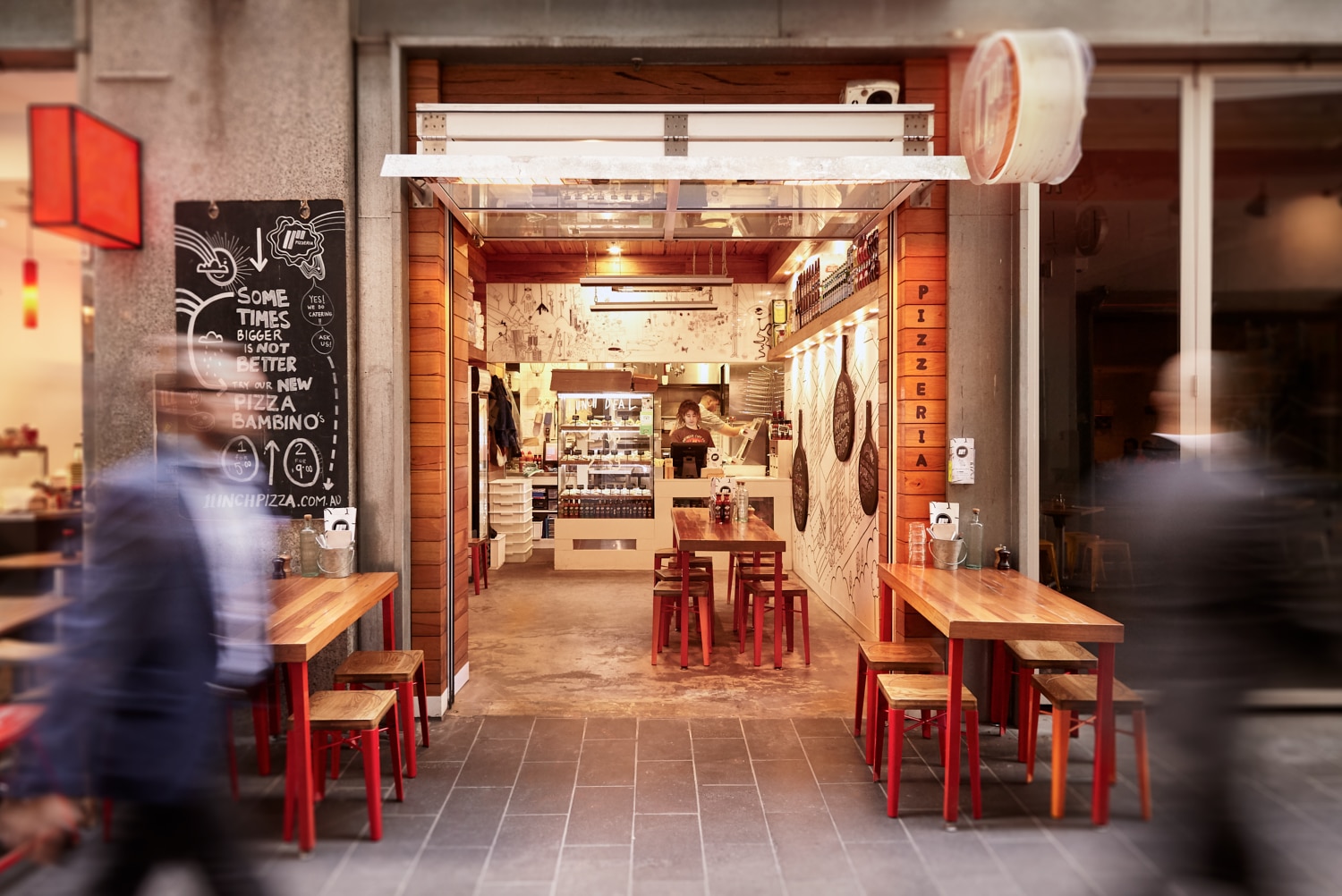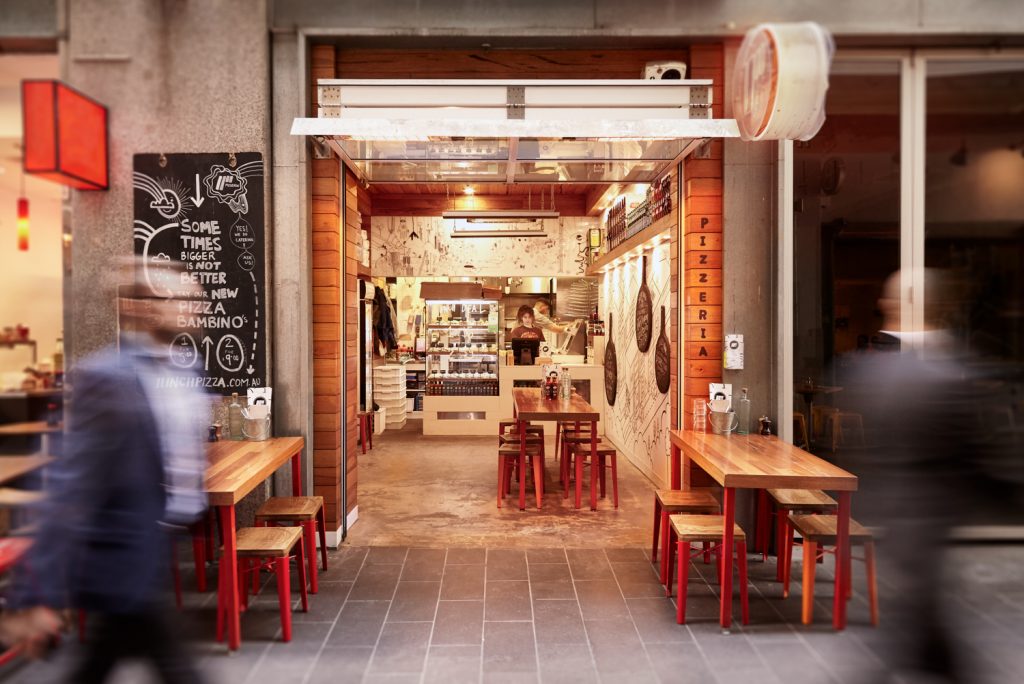 About Our Little Collins Street Restaurant
Our convenient and central location makes us a popular choice for anyone craving pizza in Melbourne. If you're looking for a relaxed, comfortable and friendly restaurant to dine-in at then you've found the right place. Alternatively, if you'd rather enjoy your pizza while on the couch and watching a movie, we also offer take-away and delivery options for your convenience.
If you're not in the mood for our gourmet pizzas, we also offer calzones, focaccias and tasty salads. Our indulgent dessert pizzas are perfect for anyone with a sweet tooth and we even have a wide range of alcoholic and non-alcoholic beverages to wash your meal down with.
If you have any food allergies or dietary requirements, don't worry, we can cater to every need. We offer gluten-free, vegetarian and vegan options so that no one has to miss out.
About 11 Inch Pizza
At 11 Inch Pizza, making perfect pizzas is what we do best and what we love doing. We want you to be able to taste the care that goes into each of our pizzas, which is why we still go to the extra lengths to hand-knead our dough and why we only use the best ingredients available.
We understand better than anyone the power of pizza and how it can bring people together. We want to continue to bring people together and to see the joy an incredible meal can produce.
Get in Touch with Us for the Best Pizza in Melbourne
Next time you're craving a delicious pizza, just visit us or get in touch:
Call us on: 9602 5333 or 9602 5777
Visit us at 7A/353 Little Collins Street, Melbourne VIC 3000
We're open from 11am to 9:30pm on weekdays, 5pm to 9:30pm on Saturday and 5pm – 9pm on Sunday.