If you're looking for a 'calzone near me' during your lunchbreak at the office or on a day in the city, then look no further. 11 Inch Pizza has the best calzones in Melbourne's CBD.
For years, the team at 11 Inch have been making quality, traditional Italian calzones, pizzas, pastas and more from our cosy Little Collins St restaurant. Our wealth of experience means we know exactly how to make our gourmet Italian food stand out from the rest.
We have something for everyone searching for 'calzone pizza near me'. All of our calzones are made with gourmet ingredients enveloped in deliciously soft, freshly baked pizza dough and served with a zesty side of roquette salad.
From our Virginia ham and mushroom to roasted pumpkin and spinach to our indulgent four cheeses calzone, you won't be disappointed by your options. Neither will those with dietary requirements. We offer vegan cheese and lactose-free cheese options with our calzones and the rest of our menu too.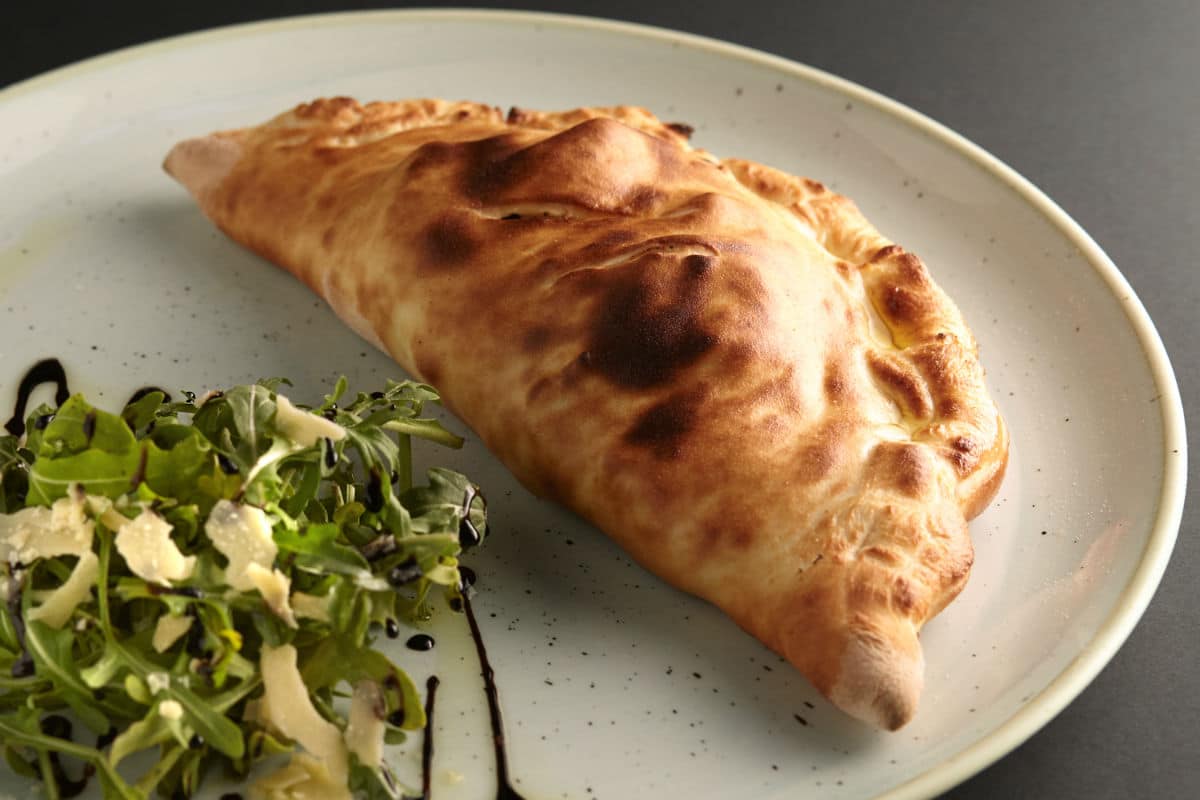 About Our Little Collins Street Restaurant
Our Little Collins St Restaurant is in the perfect location for those looking for the best nearby calzone restaurant in the CBD. At 11 Inch Pizza, we believe good things are worth searching for. That's why our cosy pizza parlour is a hidden gem, tucked down one of Melbourne CBD's many alleyways.
Our success over the years has relied on consistently serving mouth-watering, authentic Italian food and on word of mouth from our satisfied customers. If our restaurant is not quite close enough to you, we also offer delivery.
If you're looking for something other than a calzone pizza, we recommend trying our esteemed pizzas, pastas, focaccias or delicious salads too. If you're dining in, we have a wide selection of drinks on offer.
About 11 Inch Pizza
The team at 11 Inch have spent years perfecting our menu so the dishes we serve are of the quality you'd expect in the heart of Italy. We draw on centuries-old Italian techniques whilst also injecting 11 Inch's own flair to ensure our food is one of a kind.
Our reputation is what keeps our cosy pizza parlour alive and well. That's why serving food that delights each and every customer is our number one priority.
Get In Touch With Us
Next time you're searching for the best 'calzone restaurant near me', turn to 11 Inch Pizza:
Visit us at 7A/353 Little Collins Street, Melbourne VIC 3000.
We're open from 11am to 9:30pm on weekdays, 5pm to 9:30pm on Saturday and 5pm – 9pm on Sunday.
Our Little Collins Street restaurant is one of Melbourne CBD's hidden alleyway gems. The reputation of our gourmet, high-quality pizzas has made us a favourite among Melburnians looking to treat themselves to an authentic Italian meal.