If you're craving a cheesy, melty snack during the day, or you need a tasty side dish with your next pizza, look no further than a delicious cheese focaccia. Our focaccias are made on fluffy, chewy dough, coated in delectable gourmet cheese for an incredible taste sensation.
You can't go past the combination of mozzarella, provolone, rosemary, goats' cheese and fior di latte, all on the light focaccia base.
If you're wondering what the difference is between pizza and focaccia, it's all in the dough. Like pizza dough, focaccias are made with flour, oil, water, yeast and salt. But focaccias use more yeast for that light, fluffy taste that makes it more like a flatbread.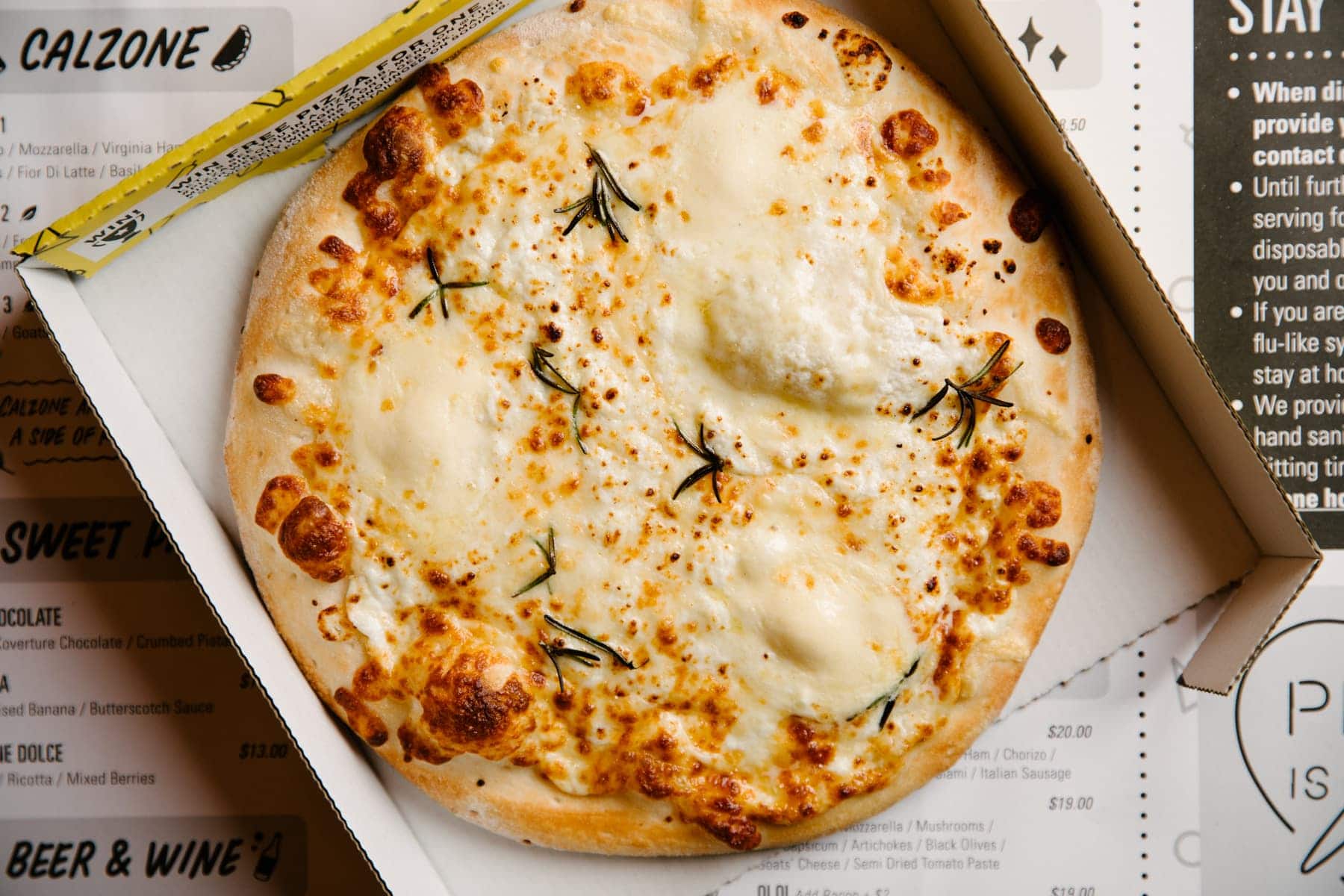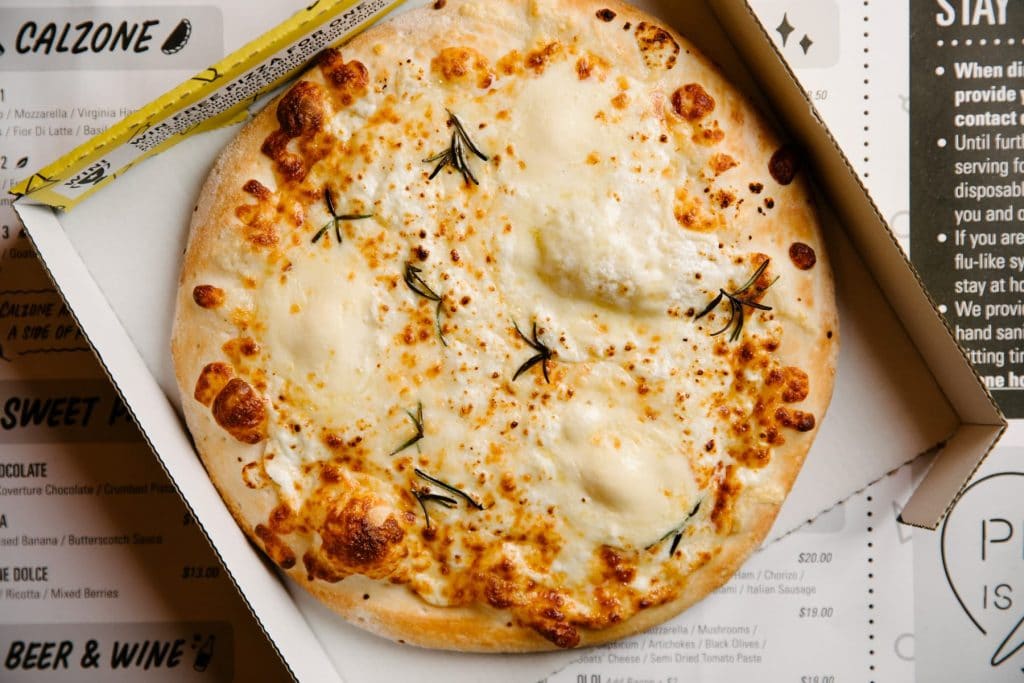 And while our pizzas are topped with all sorts of ingredients, focaccias are much simpler dishes. Served normally as a snack or side dish, focaccia toppings are minimal – cheese, garlic and herbs.
We offer all our focaccias with vegetarian and gluten-free options, and we can even make you a lactose-free cheese focaccia using the highest quality vegan cheese. So what are you waiting for? Try our cheese focaccia today!
About Our Little Collins Street Restaurant
You'll find 11 Inch Pizza in the heart of Melbourne's CBD, tucked down a laneway off Little Collins Street. With such a central location, we're perfect for your week day lunch, after work dinner, and weekend night out. And if you live or work close-by, we can even deliver cheesy focaccias right to you!
Our cosy restaurant is perfect for dining in, or you can order takeaway. And if you have any special requests, let us know! We're always happy to accommodate our customers.
About 11 Inch Pizza Melbourne
The 11 Inch Pizza team pride ourselves on putting the love into every one of our pizzas, focaccias, salads and more. We use only the highest quality and freshest ingredients, and we promise that you will taste the difference! Our focaccia dough is hand kneaded and crafted by expert chefs, for the lightest and fluffiest base imaginable.
We love putting a smile on our customers' faces, so come in and say hello. We can't wait to share our food with you!
Get In Touch With Us Today
Next time you're looking for some delicious cheese focaccia in Melbourne, visit us or get in touch
Visit us at 7A/353 Little Collins Street, Melbourne VIC 3000.
We're open from 11am to 9:30pm on weekdays, 5pm to 9:30pm on Saturday and 5pm – 9pm on Sunday.