Focaccia is basically a yeasted flat bread. This is why it is also known as Italian flat bread. The dough of a focaccia is flavoured with olive oil and can sometimes be topped with herbs, vegetables and other toppings.
Just like pizza dough, focaccia dough is made with flour, oil, water, yeast and salt. However, focaccia is made with more yeast than pizza dough. This allows it to rise more and creates a fluffier and more bread-like result. Focaccias also preserve more moisture. This is due to the punctures made in the dough before it is baked.
Unlike pizza, focaccias are usually served as a side dish. As such, for the most part, their toppings are minimal. Focaccia toppings usually include a blend of oil, sea salt and herbs. Although, sometimes onions, olives, tomatoes, garlic or cheese are used.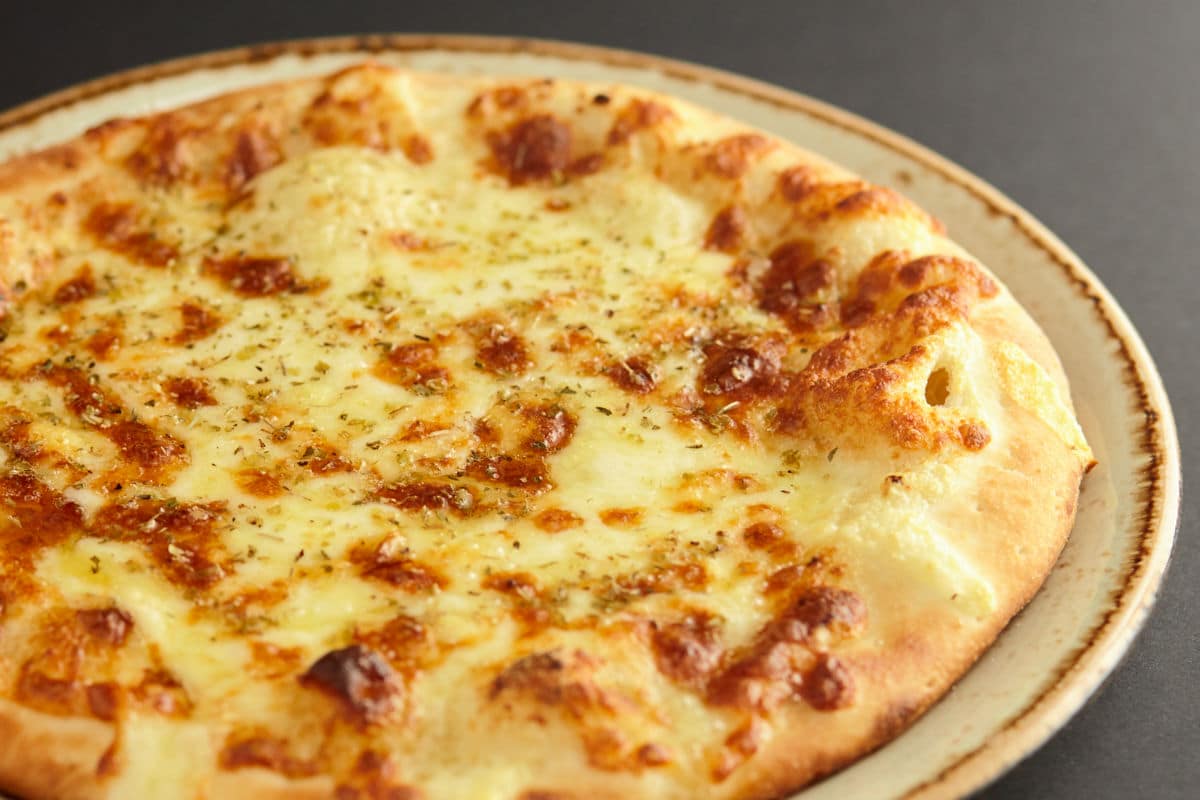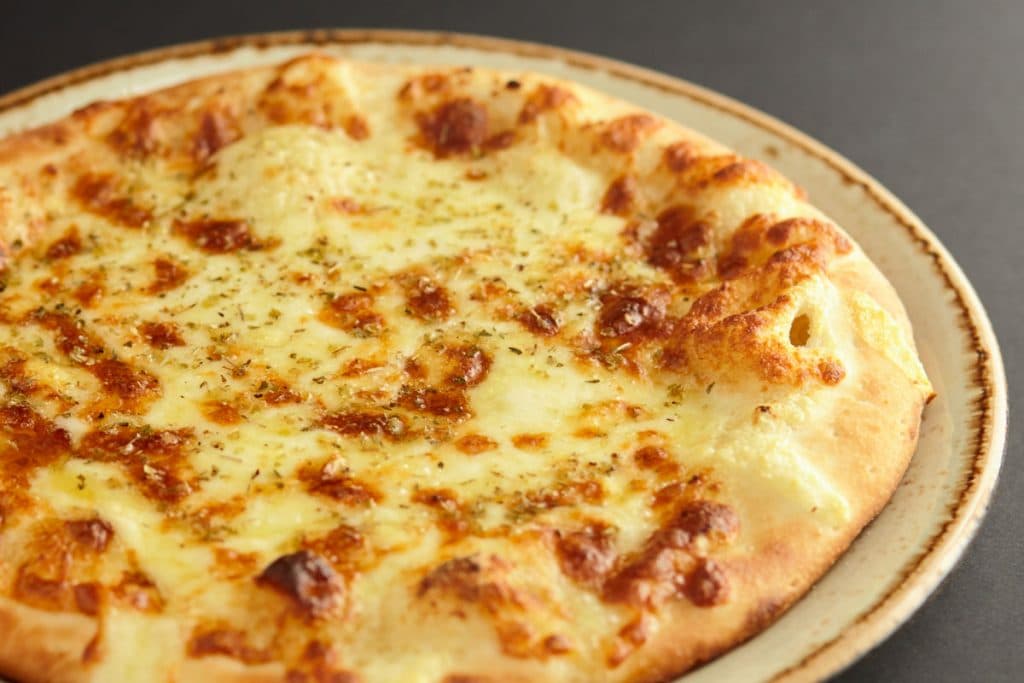 The History of Focaccia
Many people consider focaccia to be an early prototype of pizza. The basic recipe originated with the Etruscans or Ancient Greeks. There is even evidence to suggest that the people of Pompeii – whose city was destroyed by Mount Vesuvius in 79AD – had a widespread focaccia baking and selling industry. Over time, it evolved to become what we now know as the modern pizza. However, much of the original recipe has endured.
Originally, focaccias were baked on a heated tile, earthenware disk or on the hearth of a fire. Just like modern focaccias, they were sometimes pierced with a knife to prevent bubbling and preserve moisture. However, they were also sometimes punctured with needles and dotted with decorative patterns.
Over the centuries, different regions of Italy modified and adapted the original focaccia recipe to suit their own tastes and preferences. For instance, in Liguria (a region in Italy's north-west), each town and hamlet has developed their own spin on the base recipe. There is Camogli's biscuit-hard spin, as well as Voltri's oily soft version. In Italy's north-east, in Veneto, a traditional Easter dish consists of a sweet focaccia made of eggs, sugar and butter.
Today, focaccias of all different varieties are enjoyed across the globe as a snack, light meal, side dish or even dessert.
How to Make a Focaccia
The process to make a focaccia is very similar to making pizza dough. It uses the same base ingredients: flour, olive oil, water, yeast and salt. As with pizza dough, be sure to use a strong flour, such as bread flour, which is high in gluten. You should also consider using premium olive oil as it is a key ingredient which gives the focaccia much of its flavour.
The main differences between pizza dough and focaccia dough are:
how much yeast you add
the time you allow for the dough to rise so that you can achieve the ideal light and airy texture.
You also want to be fairly minimal with the toppings so that the dough isn't weighed down. This way, the dough shouldn't loose its airy, light and fluffy texture.
Another key difference between pizza and focaccia is, of course, the shape. Instead of tossing the dough to create a classically round pizza, you can simply place your focaccia dough onto a well-oiled baking tray and spread it around so that it's about two to three centimetres thick.
To create a beautiful golden crust, make sure to generously drizzle or brush olive oil over the dough before putting it into a high-heat oven.
Focaccias at 11 Inch Pizza
If you're in the mood for a tasty focaccia but don't have the time, energy or patience to make your own, then why not visit Melbourne's best pizzeria, 11 Inch Pizza – which, incidentally, also makes Melbourne's best focaccias.
At 11 Inch Pizza, we offer three different types of focaccia to suit your cravings: garlic, herb and cheese. Our garlic focaccia is topped with garlic oil, mozzarella, provolone, and oregano; our herb focaccia is topped with olive oil, oregano, rosemary and sea salt; and our cheese focaccia is topped with mozzarella, provolone, goat's cheese, fior di latte, and rosemary.
If you're looking for something a bit more substantial, why not have your focaccia as a side dish to one of our classic or gourmet pizzas? You can even finish off your three-course meal with a dessert pizza and wash it down with one (or several) of the many beverages we also offer.
If you have a dietary requirement, you can still enjoy all of the focaccias and pizzas we have to offer; we have vegan-friendly and gluten-free (base will contain small amounts of gluten) options which means that no one has to miss out on the deliciousness 11 Inch Pizza has to offer.