Can vegans still enjoy pizza? Of course they can!
Everyone knows that one of pizza's primary ingredients is cheese. So, if vegans can't eat cheese, that means they can't eat pizza, right? Actually, wrong.
You may not know this, but as veganism grows in popularity, so too do vegan-friendly options and alternatives for meat and dairy products. Nowadays, some of the vegan cheese that's on the market is so good it's almost impossible to tell that it's any different from the real thing.
Another common misconception when it comes to vegan pizza is that the toppings are limited. This means that vegan pizza doesn't taste as good as regular pizza. This also couldn't be further from the truth. As long as you choose good quality ingredients and get creative with some of the combinations, you can create a pizza that is just as delectable as a regular pizza.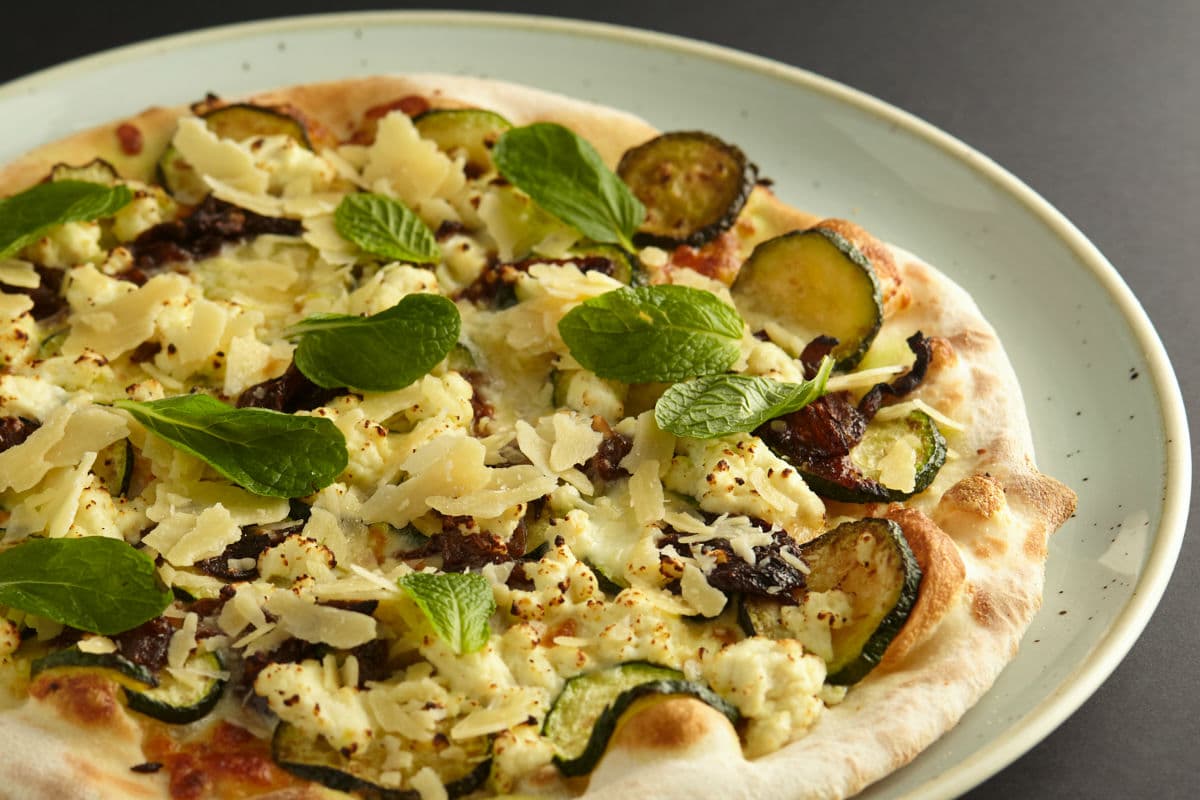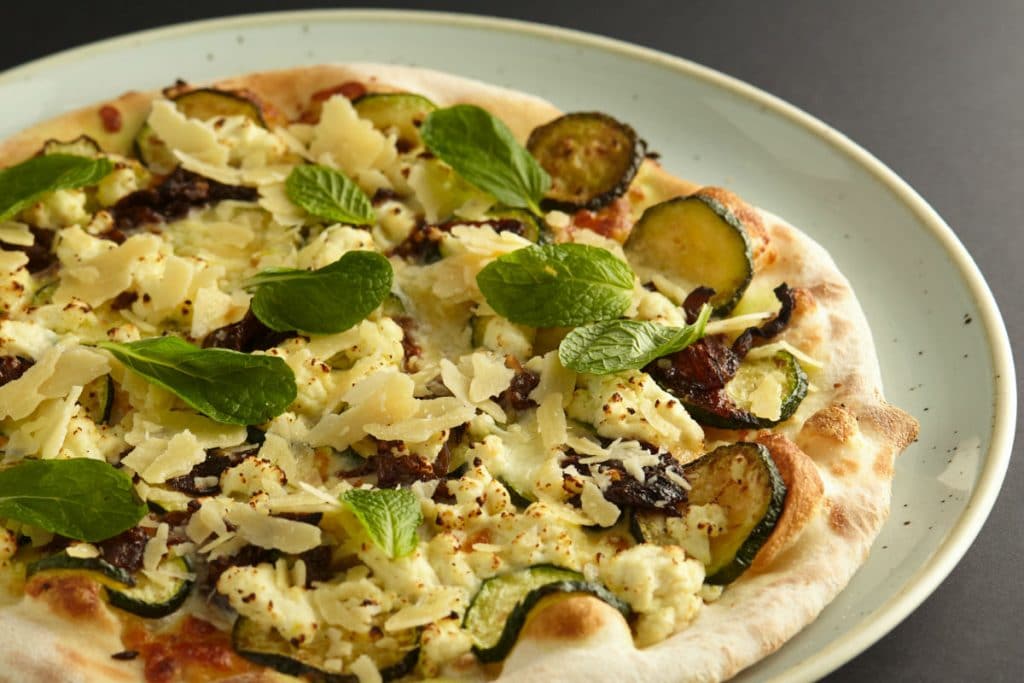 What Makes a Good Vegan Pizza?
There are some elements that are vital to get right when trying to make a vegan pizza that is comparable to regular pizza. These are outlined below.
Good Quality Vegan Cheese
When it comes to vegan and dairy free cheese, not all cheeses are made equal. Usually, finding a vegan cheese that will work well on your pizza will require a bit of trial and error. It will depend on your personal preference. What are your priorities when it comes to vegan cheese? Do you want it to imitate the melt and stretch of regular cheese? Or, do you care more about flavour? Are you looking for a vegan cheese that is more like cheddar? Or one that is closer to mozzarella? 
Unfortunately, good vegan cheeses will often be on the pricier side. But, keep in mind, this is usually a small price to pay for the tasty pay-off you'll get when you're biting into your delicious pizza slice.
Get Creative with High Quality Toppings
Since a lot of vegan pizza toppings are vegetable based, it's integral that the veggies you use are incredibly fresh and packed with flavour. If you can, try going to a local farmer's market to source them. This way, you can be sure they're of the highest quality and haven't been sitting in a supermarket fridge for weeks, losing their flavour.
While some people might think vegan toppings are limited, there are actually so many interesting combinations and flavours you can experiment with to create the ultimate vegan pizza that packs a punch.
A few ideas include:
Sautéing or grilling your vegetables before putting them on your pizza will give them an extra layer of depth when it comes to flavour
Try incorporating some of your favourite dips onto your pizza, like hummus or vegan pesto
Combine Mexican flavours with Italian by making a vegan taco pizza, complete with beans, salsa and avocado
Make a barbeque pizza by combining barbeque sauce with your favourite vegetables or chickpeas (or both)
The list could go on and on. Basically, when it comes to vegan pizza toppings, the only thing limiting you is your imagination. 
A Good Foundation
As with any pizza, for ultimate deliciousness you want to make sure you start off with a solid foundation. This means you want to make sure your pizza dough base is the perfect balance of crispy and chewy; thin enough that it forms a crust but not so thin that it can't support your delicious toppings.
Similarly, if you're opting for a tomato-based sauce, you want to make sure that it is tasty enough to complement whatever ingredients you're going to put on top and not be a bland layer that detracts from the overall quality of the pizza. So, there you have it—when it comes to the question, 'Can vegans still enjoy pizza?', the answer is a resounding yes!
The Best Vegan Pizza in Melbourne
At 11 Inch Pizza we offer the best vegan pizza in Melbourne. We are so passionate about pizza that we would hate for anyone to have to miss out on its deliciousness, which is why we make our vegan pizzas with the best dairy-free vegan cheese there is and with the freshest and tastiest vegetables available.
Each gourmet vegan pizza is lovingly made; we hand knead the dough for every single pizza and specially pick each ingredient for freshness and quality. We want to ensure that each bite you take from our vegan pizza is a delight and will keep you coming back for more.
We have a variety of vegetarian-friendly pizzas on both our classic and gourmet menus which can be customised to have vegan cheese, making them vegan-friendly. If you have any other requests that will allow us to make your vegan pizza dreams come true, just let us know and we will do anything we can to help.