At 11 Inch Pizza we're experts on everything to do with pizzas, calzones and focaccias. One question we get asked a lot is what actually is the difference between pizza and focaccia? To the untrained eye, a lot of people think that they're the same thing but are called different names. But while the difference may seem small, even a slight change can make all the difference when it comes to pizzas and focaccias.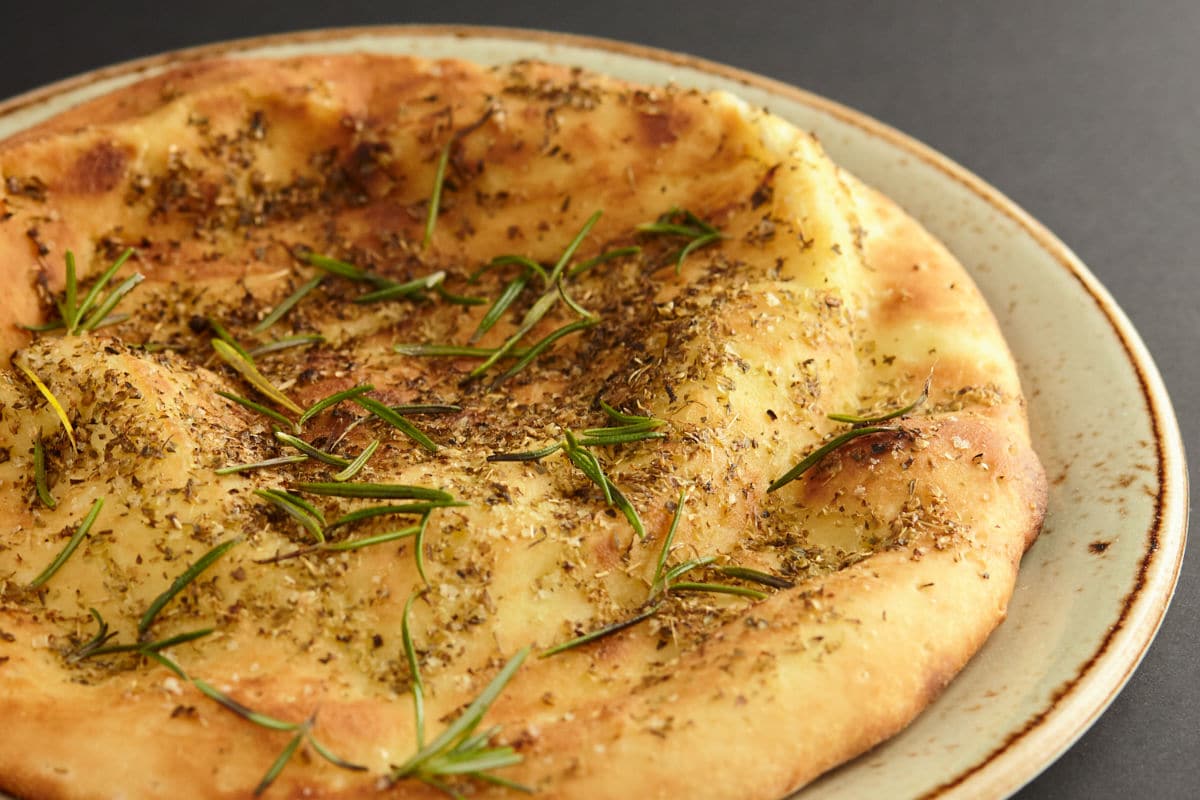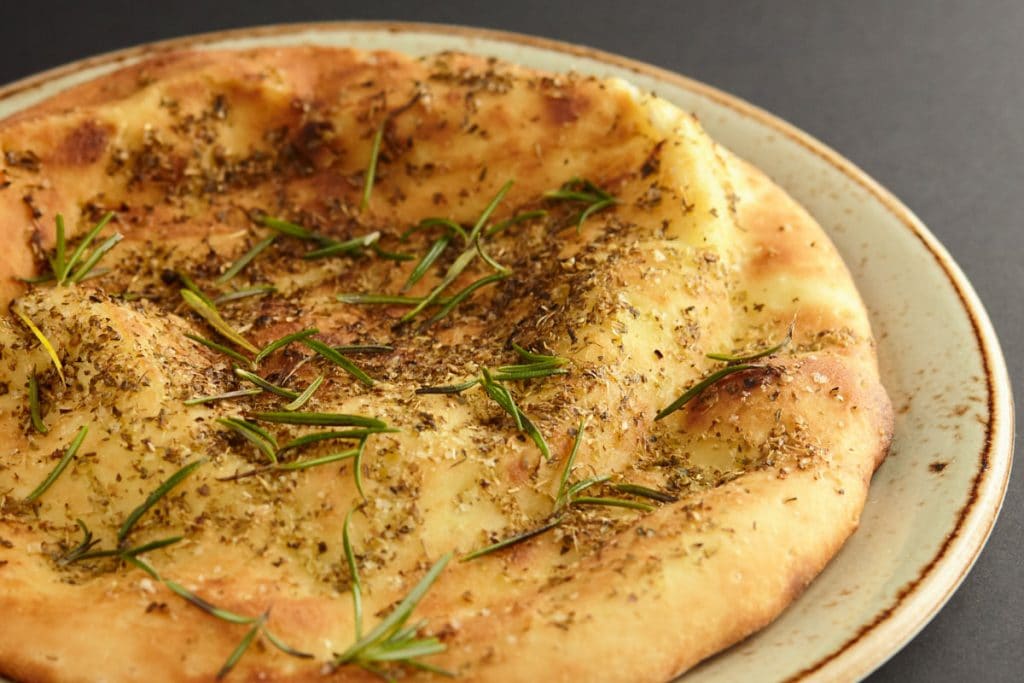 Pizza vs Focaccia
Focaccia and pizza are generally made with the same ingredients: flour, oil, water, yeast and salt. The primary difference is how much yeast is added to the dough and therefore how much the dough is able to rise. Focaccias use more yeast, which gives it a lighter, fluffier texture than a traditional pizza dough and is more closely resembles leavened bread. Focaccia dough is also usually punctured, which helps the bread to retain more of its moisture compared to pizza dough.
Another key difference between pizza and focaccia is how it's served and the toppings it is served with. While pizza is generally served as a main meal and can be piled with a multitude of toppings – most notably cheese and tomato sauce – focaccias are generally served as an entrée or side dish, and usually has very simple toppings so as to not weight the bread down and diminish its light and fluffy texture.
While they are two distinct dishes today, pizza and focaccia have the same origins as many historians believe that focaccias made with a basic recipe by Ancient Greeks and Etruscans were an early prototype to pizza. In Pompeii – which is a town famously known for having been destroyed by a volcanic eruption in 79AD – there was a widespread focaccia industry. This simple recipe spread throughout Italy and, as different regions developed different toppings, the modern-day pizza was created.
Pizza Toppings
When it comes to pizza, you can generally be a lot more liberal with your toppings. This is because pizza dough is made with less yeast and so tends to be denser than focaccia, enabling it to handle more toppings.
Cheese and tomato (or barbeque) sauce are two of the key ingredients when it comes to pizza toppings. These are certainly two toppings you should never skimp on if you want to make the perfect gourmet pizza. However, beyond these ingredients, the world is your oyster when it comes to pizza toppings – and even cheese and tomato may not be absolutely essential depending on the kind of pizza you're going for.
For crowd-pleasing pizza toppings, opt for some traditional Italian gourmet toppings. If they're still popular after all these years they're pretty much guaranteed to be absolutely delicious. These might include:
Margherita pizza, which features mozzarella, basil and tomato.
Pugliese pizza, which features tomato, onion and basil. Oregano, capers and olives can also be added.
Capricciosa pizza, which features ham, artichoke, mushroom and black olives. Variations include the addition of boiled egg or slices of Italian sausage.
Melanzane pizza, which features eggplant and is often complemented with capsicum, potato and parmesan.
If you're feeling less traditional, you can try some more out of the box pizza topping ideas. Some of our favourite flavour combinations are:
Prosciutto and peaches
Caramelised onions, apple and goats' cheese
Coconut and prawns
You can even try making some sweet dessert pizzas, using chocolate sauce, berries and other sweet toppings like mini marshmallows or chopped nuts for an indulgent treat.
Focaccia Toppings
The best part of focaccia is its light and fluffy texture, which is why it's important to not weigh it down with too many toppings. When it comes to focaccia, less is more.
Classic minimalistic focaccia toppings include: oil, sea salt, a blend of herbs and, occasionally, onion, cheese, tomatoes or garlic. The role of these toppings is to enhance the already delicious flavour of the bread rather than overpower or mask it.
Pizzas and Focaccias at 11 Inch Pizza
At 11 Inch Pizza, we love both pizza and focaccia. In fact, our ideal meal would include a pizza as a main dish with some focaccia on the side. That's why we've spent years perfecting both our pizza and focaccia recipes to provide you with the perfect gourmet Italian meal.
We have a wide variety of traditional and gourmet pizzas as well as offering three different kinds of focaccia: garlic, herb and cheese. All the ingredients we use, from our hand-made pizza dough to the tasty toppings, are chosen for their premium quality and freshness, so you can guarantee that each bite – whether it be of a pizza or focaccia – is mouth wateringly delectable.