Wanting to try the best pizza sauce in Melbourne?
Here at 11 Inch Pizza we know that it's the sauce that can make or break the pizza. Of course, every element of the pizza is important, but it doesn't matter if you have the freshest ingredients if your sauce doesn't bring it all together.
Our handcrafted sauce brings that authentic Italian flavour that you know and love, with a little added love and care from us. We use the juiciest crushed Polpa tomatoes mixed with a little salt, oregano, basil and extra virgin olive oil for a sauce that's perfectly balanced.
Are you more of a BBQ sauce fan? No problem at all, we have that too! And it's just as yummy. Our BBQ sauce has the right amount of sweetness and smokiness to complement our classic BBQ ingredients such as chicken and other favourites.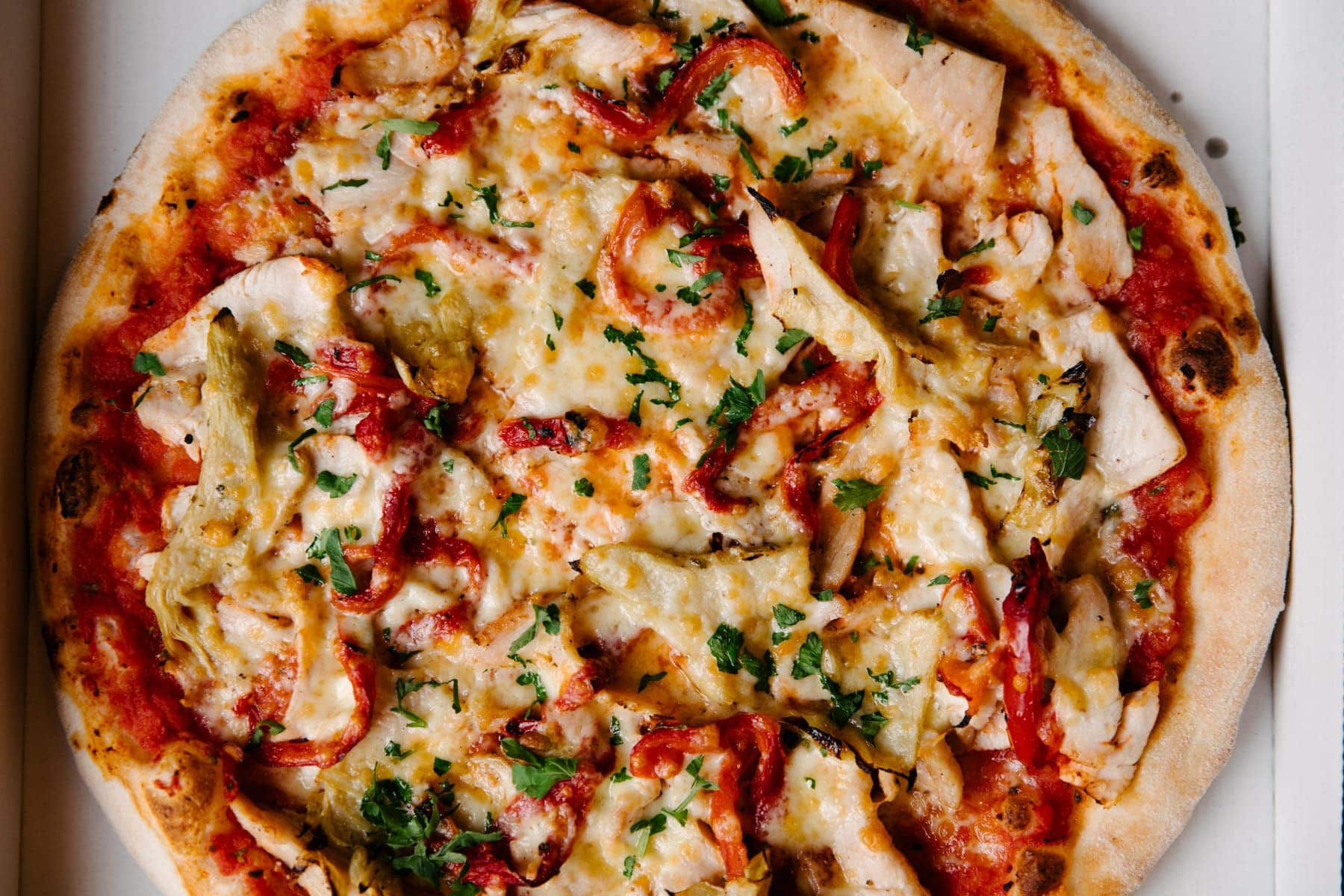 About Our Little Collins Street Restaurant
Tucked away in the middle of the Melbourne CBD, we are perfectly located to cater to any and all of your pizza needs. There's a reason we're known for having the best pizza in town – Melburnians flock to our little restaurant every day to feast on our delicious handcrafted pizzas, calzones, focaccias, salads and more.
With a wide range of Italian dishes and an impressive drinks list, our cosy spot on Little Collins Street is the perfect place to enjoy great food. Whether you're popping down on your lunch break for a quick takeaway or settling down for the night and dining in, all are welcome to enjoy our menu.
About 11 Inch Pizza Restaurant
While our dishes are based on traditional Italian recipes, we want everyone and anyone to be able to enjoy our pizzas. Therefore, we offer an extensive range of Gluten free, vegan and lactose-free options. Even better, any of our recipes can be easily changed up to cater to whatever dietary requirements you might have.
Our pizzas are the product of years of practice, care and a love of what we do. Want to know what all the fuss is about? Come down and try some of our fan-favourites and soak up all the saucy, cheesy goodness we have to offer.
Get In Touch With Us Today
Curious about our pizza sauces and what to try them for yourself?
You can:
Visit us at 7A/353 Little Collins Street, Melbourne VIC 3000.
We're open from 11am to 9:30pm on weekdays, 5pm to 9:30pm on Saturday and 5pm – 9pm Sunday.
Please note, from 2:30PM – 5PM and for 30 minutes before close, we only offer takeaway and delivery.