Are you searching for a scrumptious prawn pizza in Melbourne? Then look no further than 11 Inch Pizza.
Our Gambero prawn pizza is absolutely to die for. Topped with tomato pulp, mozzarella, fior di latte, garlic marinated tiger prawns and chilli flakes, the combination of mouth-watering flavours will keep you coming back for more and more. Plus, the garlic marinade and chilli flakes mean that you get to experience the euphoric combination of a garlic prawn pizza with a chilli prawn pizza.
So, next time you're craving a satisfyingly delectable prawn pizza, make sure to think of 11 Inch Pizza.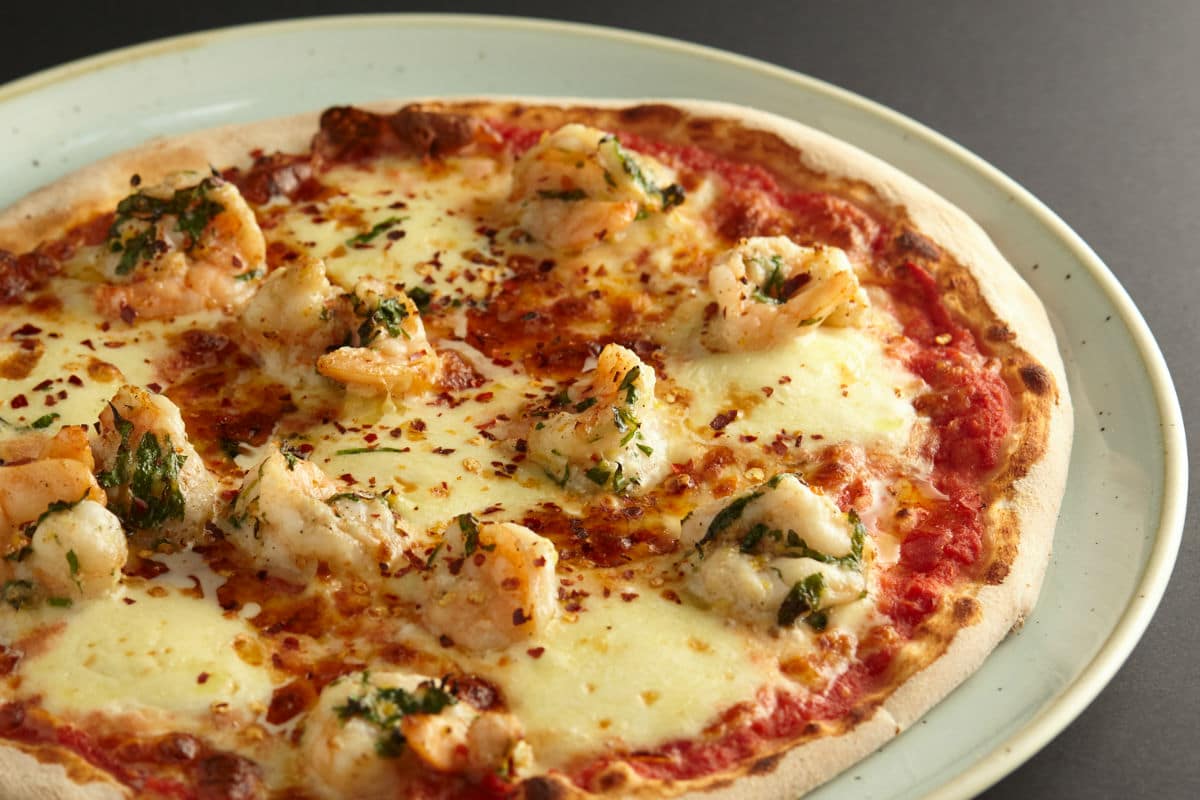 About Our Little Collins Street Restaurant
Next time you find yourself in Melbourne's CBD, make sure you pop in to visit the cosy and welcoming 11 Inch Pizza restaurant, located on Little Collins Street. It is here that we bring the magic that is our pizzas to life.
We can provide you with a relaxed and casual dining experience as well as offering take-away and delivery options. That way, even if you're in a rush or would prefer to eat your pizza at home, you can still enjoy our mouth-watering pizzas.
Not in the mood for pizza? We have you covered. In addition to our traditional and gourmet pizzas, we also offer a mouth-watering array of focaccias, calzones, tasty salads and even naughty dessert pizzas.
What's more, if you have a dietary requirement you don't have to worry about missing out on all the deliciousness we have to offer. We can provide you with gluten-free, lactose-free, vegetarian and vegan alternatives.
About 11 Inch Pizza
Who doesn't love pizza?
At 11 Inch Pizza, we understand better than anyone how food – especially pizza – can bring people together. We've watched families bond, couples fall in love, and friends laugh together over our pizzas. Nothing makes us happier than seeing the joy our pizzas can bring and we want to continue spreading that joy as far and wise as possible for as long as possible.
Get in Touch with Us Today
Next time you're craving a garlic prawn pizza or a chilli prawn pizza, visit us or get in touch:
Visit us at 7A/353 Little Collins Street, Melbourne VIC 3000.
We're open from 11am to 9:30pm on weekdays, 5pm to 9:30pm on Saturday and 5pm – 9pm Sunday.
Please note, from 2:30PM – 5PM and for 30 minutes before close, we only offer takeaway and delivery.