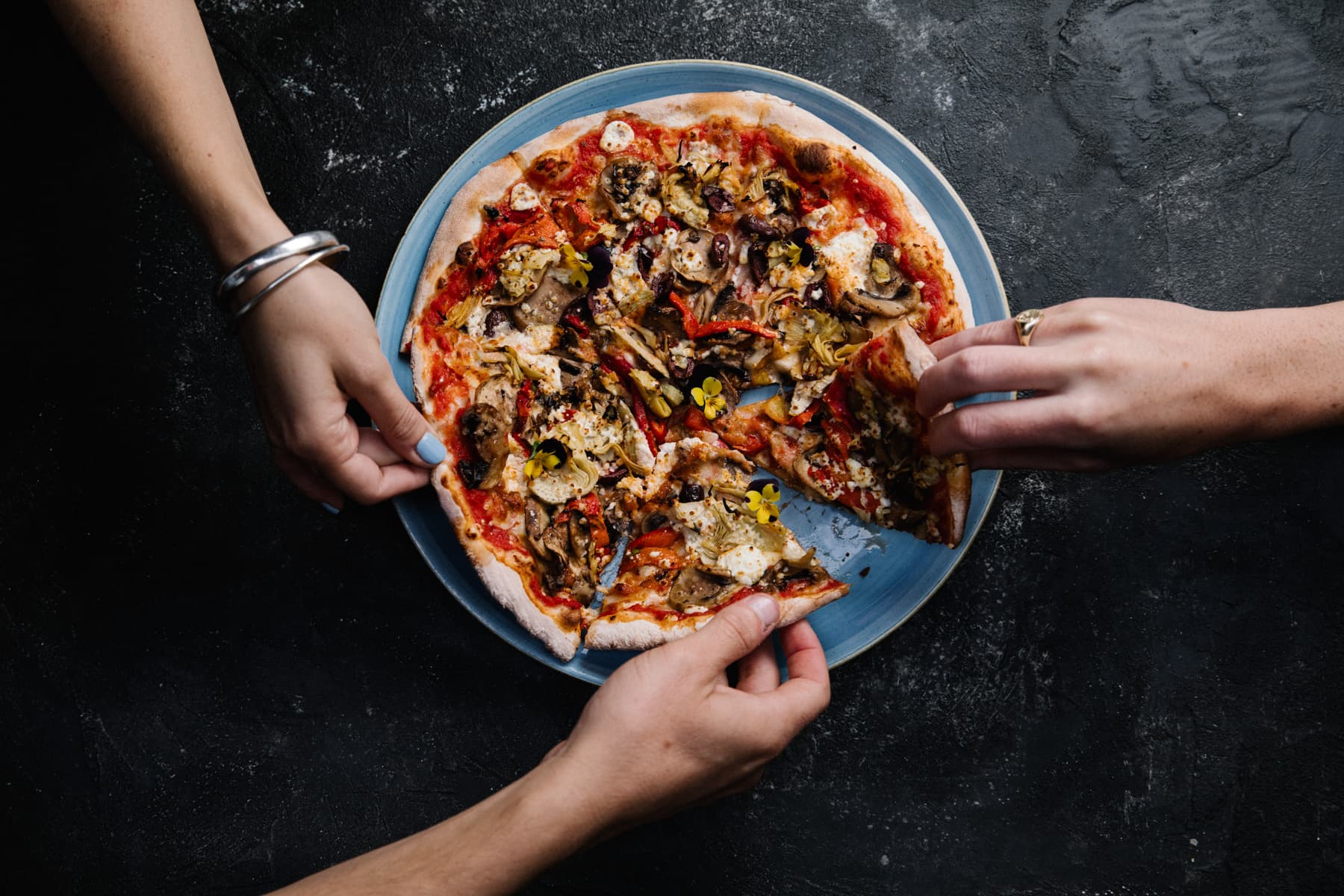 Do you love mushrooms? Is your favourite food pizza? Then you are going to be blown away by the delicious, flavour-packed mushroom pizzas on offer at 11 Inch Pizza!
Mushrooms have an earthy taste and delicious texture that make them the perfect topping for a pizza. They are ideal as a meat substitute if you're going plant-based, and they perfectly complement just about any other ingredients you put on there.
Did you know that mushrooms are the quiet achievers of the health world? They are full of essential vitamins, nutrients and antioxidants. Plus, they're low-calorie and high in fibre and protein. Mushrooms have been shown to boost your immune system, reduce inflammation in the body, and lower your blood pressure. But most of all, mushrooms taste amazing!
About Our Little Collins Street Restaurant
For the best mushroom pizza in town, look no further than our Little Collins Street restaurant. Come in to our welcoming and cosy space for big smiles, friendly staff and of course, amazing pizza!
We offer a dine in experience that is perfect for sharing a casual pizza with friends and family. Enjoy your favourite mushroom pizza alongside delicious sides and drinks, or bring your own beverages.
If you prefer eating your tasty mushroom pizza on the couch, we offer take away with easy ordering online. We even deliver to locals, so you can have your mushroom pizza dropped at your door!
About 11 Inch Pizza Melbourne
At 11 Inch Pizza, our mission is simple: to create delicious, authentic Italian pizzas that are designed to be enjoyed by everyone. Our menu is stacked with options to please even your fussiest friend, and we offer customisation so that you can create the perfect pizza for you. Plus, we have a great range of focaccias, calzones, salads and dessert pizzas too!
Are you vegetarian or vegan? Dairy or gluten free? There is a pizza for you at 11 Inch Pizza, made with love. Our experienced pizza chefs hand knead our dough for that perfect chewy base and we use only the freshest and locally sourced ingredients – including beautiful flavoursome mushrooms!
Get In Touch With Us Today
Next time you're looking for the best mushroom pizza in Melbourne, visit us or get in touch:
Visit us at 7A/353 Little Collins Street, Melbourne VIC 3000.
We're open from 11am to 9:30pm on weekdays, 5pm to 9:30pm on Saturday and 5pm – 9pm Sunday.
Please note, from 2:30PM – 5PM and for 30 minutes before close, we only offer takeaway and delivery.