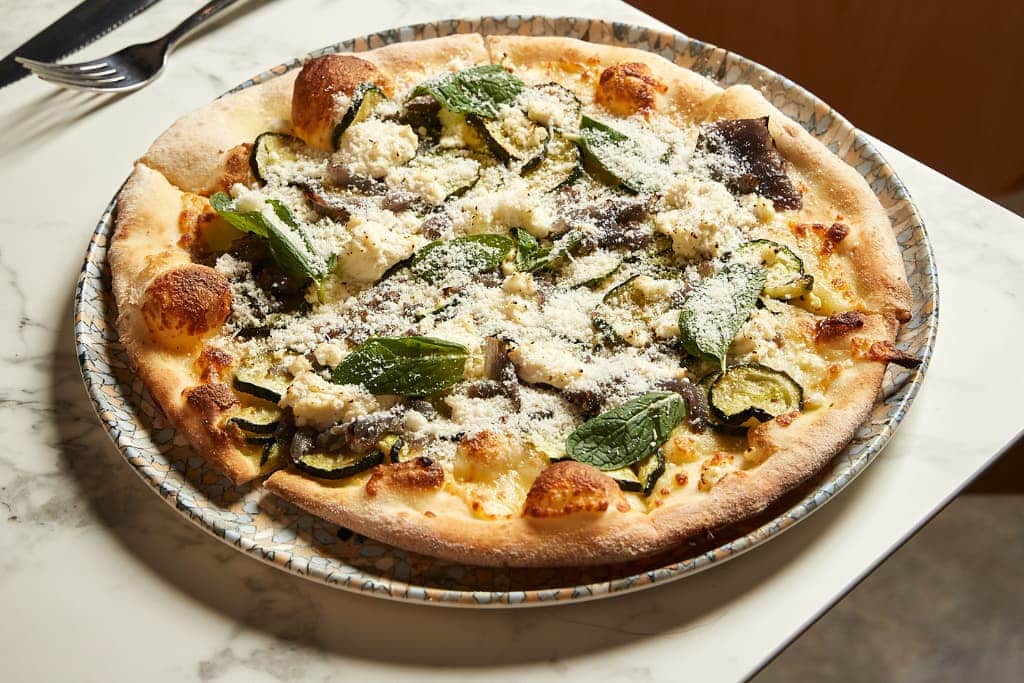 Call off the search – the best vegetarian pizza near me is on Little Collins Street in the CBD!
If you have been looking for the best vegetarian pizza in Melbourne, you have come to the right place. 11 Inch Pizza offer a huge menu of delicious vegetarian pizza options that are so good, even a carnivore will want one.
Did you know that the original, authentic pizzas were all plant-based? Adding meat to a pizza is a modern invention, but this classic Italian dish was first enjoyed with simple vegetarian ingredients. The key to creating a truly amazing pizza is to use only the freshest, highest quality ingredients that are in season and sourced locally – and at 11 Inch Pizza, that's exactly what we do!
If you're a vegetarian, you're experimenting with a plant-based diet, or you're trying to eat healthier, come in and try our delicious vegetarian pizza today!
About Our Little Collins Street Restaurant
So where are the best vegetarian pizzas near me? You'll find us in the heart of the city on Little Collins Street. Our restaurant is the perfect casual dining experience to enjoy with family and friends. Stop by for Saturday night dinner, Sunday lunch, a quick bite during the working week, whatever! We're in the perfect spot that is central for everyone and the ideal starting place for a great night out in Melbourne city.
Planning a night in instead? You can order vegetarian pizza online for quick and tasty pick up. Or, if you live nearby, we can deliver your veggie pizza to you!
About 11 Inch Pizza Melbourne
So many pizza places offer "vegetarian" options that are just their normal menu items with the meat taken off. Not us! We have created a comprehensive vegetarian menu so that you have heaps of delicious choices for choosing a veggie pizza.
We want everyone to be able to enjoy the best food in the world – pizza – which is why our menu caters for all dietary requirements. Whether you're vegetarian, vegan, lactose free or gluten free, we have a pizza for you! We also offer a great range of focaccias, calzones, salads and dessert pizzas, plus a hand-picked drinks list.
Get In Touch With Us Today
Next time you're looking for the best vegetarian pizza in Melbourne, visit us or get in touch:
Visit us at 7A/353 Little Collins Street, Melbourne VIC 3000.
We're open from 11am to 9:30pm on weekdays, 5pm to 9:30pm on Saturday and 5pm – 9pm Sunday.
Please note, from 2:30PM – 5PM and for 30 minutes before close, we only offer takeaway and delivery.