Meat lovers pizza is an all-time favourite crowd pleaser for a reason. There are so many delicious elements to it, it's impossible to get sick of. After all, who wouldn't love a harmonious blend of tomato pulp, mozzarella, Virginia ham, chicken breast, chorizo, bacon, hot salami, and Italian sausage? Unless maybe you're vegetarian or vegan. In this case, we also have a wide variety of appetising pizzas that are meat-free.
If you're gluten free or lactose intolerant, you don't have to miss out on this incredible pizza. Any of our pizzas can be made on a gluten free base and with lactose free cheese. With our meat lovers pizza you also get the option of switching out the tomato pulp for barbeque sauce.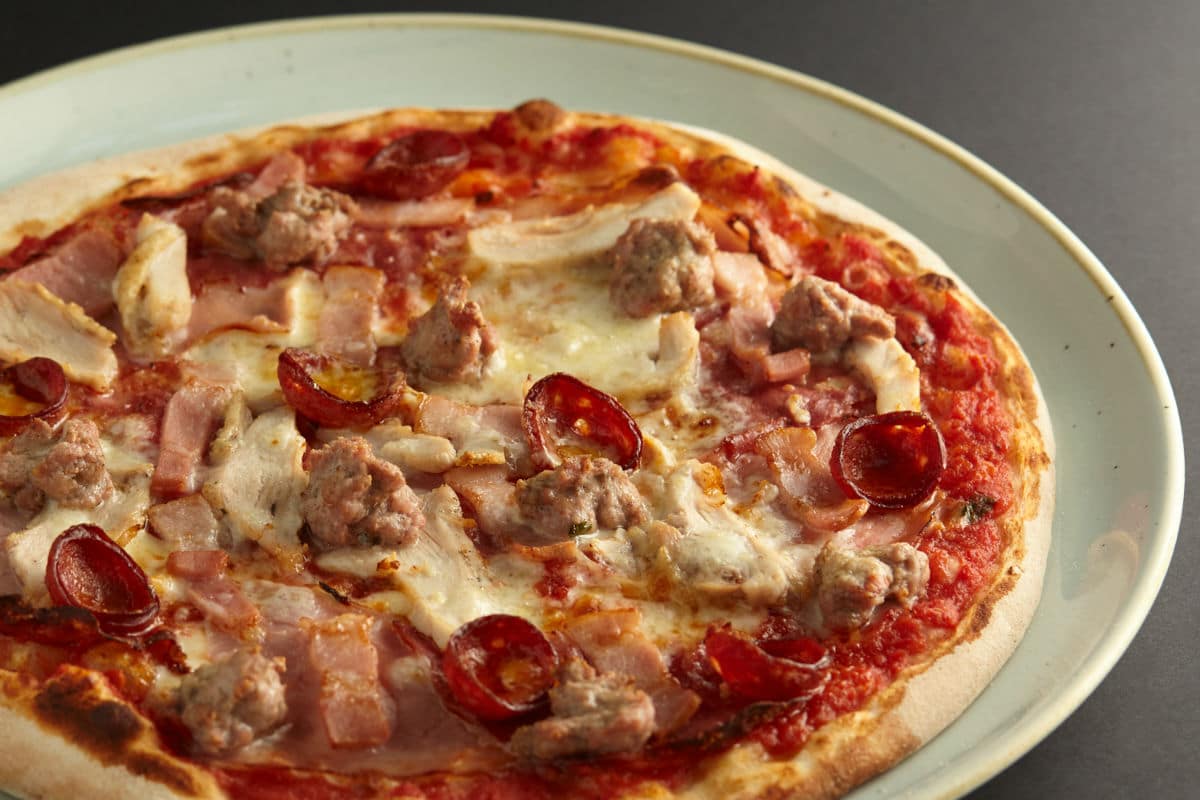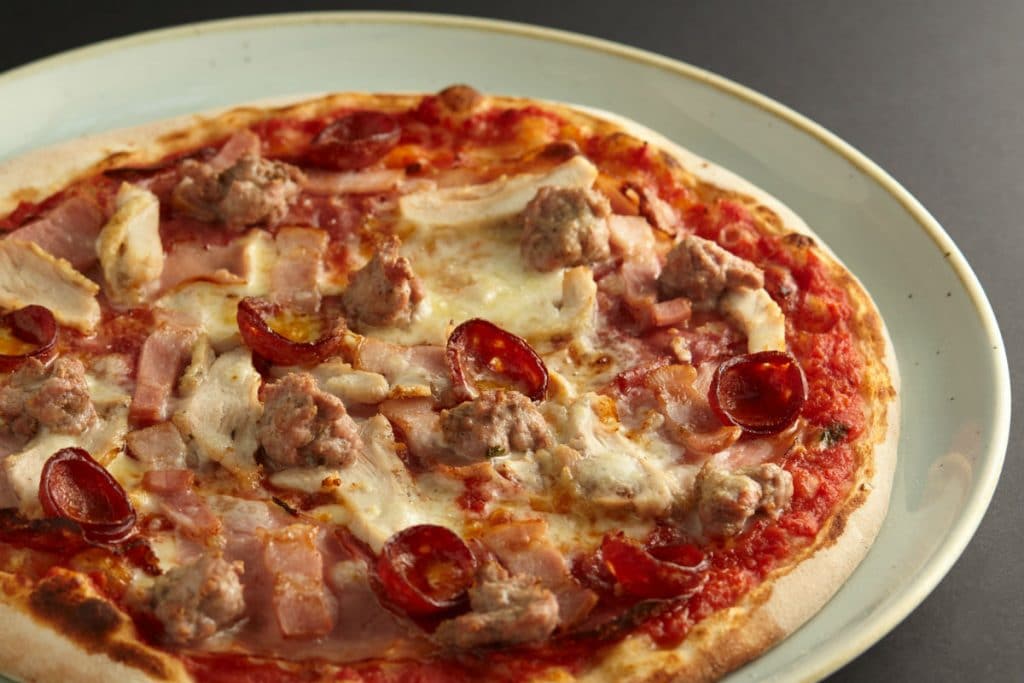 About Our Little Collins Street Restaurant
Our Little Collins Street restaurant is extremely central and easy to get to, located in the heart of Melbourne's CBD. Here, we can satisfy your craving for a mouth-wateringly good meat lovers pizza.
You can decide to eat in and enjoy the cheerful ambience our restaurant has to offer. Or, if you're in the area but are in a rush, get your pizza to take-away. If you want to enjoy our incredible pizza from the comfort of your own home, we can even deliver straight to your door.
When dining with us, you are more than welcome to bring your own drinks. Otherwise, you can choose from our extensive drinks menu.
About 11 Inch Pizza Melbourne
We love pizza and we want to be able to share the joy that it gives us to other people. That's why we pride ourselves on making the best pizzas in Melbourne. We never cut corners or compromise quality for profit. Each ingredient is hand-picked and each pizza base hand-kneaded. The care and effort we put into each pizza is apparent in just how good it tastes.
We want every single bite of our pizza to be an incredible experience that will keep you coming back for more.
Get in Touch with Us Today
Next time you're looking for the perfect meat lovers pizza in Melbourne, visit us or get in touch:
Visit us at 7A/353 Little Collins Street, Melbourne VIC 3000.
We're open from 11am to 9:30pm on weekdays, 5pm to 9:30pm on Saturday and 5pm – 9pm Sunday.
Please note, from 2:30PM – 5PM and for 30 minutes before close, we only offer takeaway and delivery.