Are you on the hunt for the best seafood pizza Melbourne has to offer? Look no further because 11 Inch Pizza's seafood pizza is unbeatable.
Using only the finest ingredients available, our Gambero pizza has everything you've been looking for in the perfect seafood pizza. Made on a hand-kneaded and rolled pizza base, the Gambero pizza features tomato pulp, mozzarella, fior di latte, garlic marinated tiger prawns and chilli flakes. The combination of these ingredients – as well as the love and care we put into assembling each and every pizza – produces an irresistibly delicious pizza you'll find yourself craving at all hours of the day.
If you have dietary requirements, don't worry – we can create gluten-free and dairy-free versions of our Gambero pizza so that no one has to miss out a delectable meal.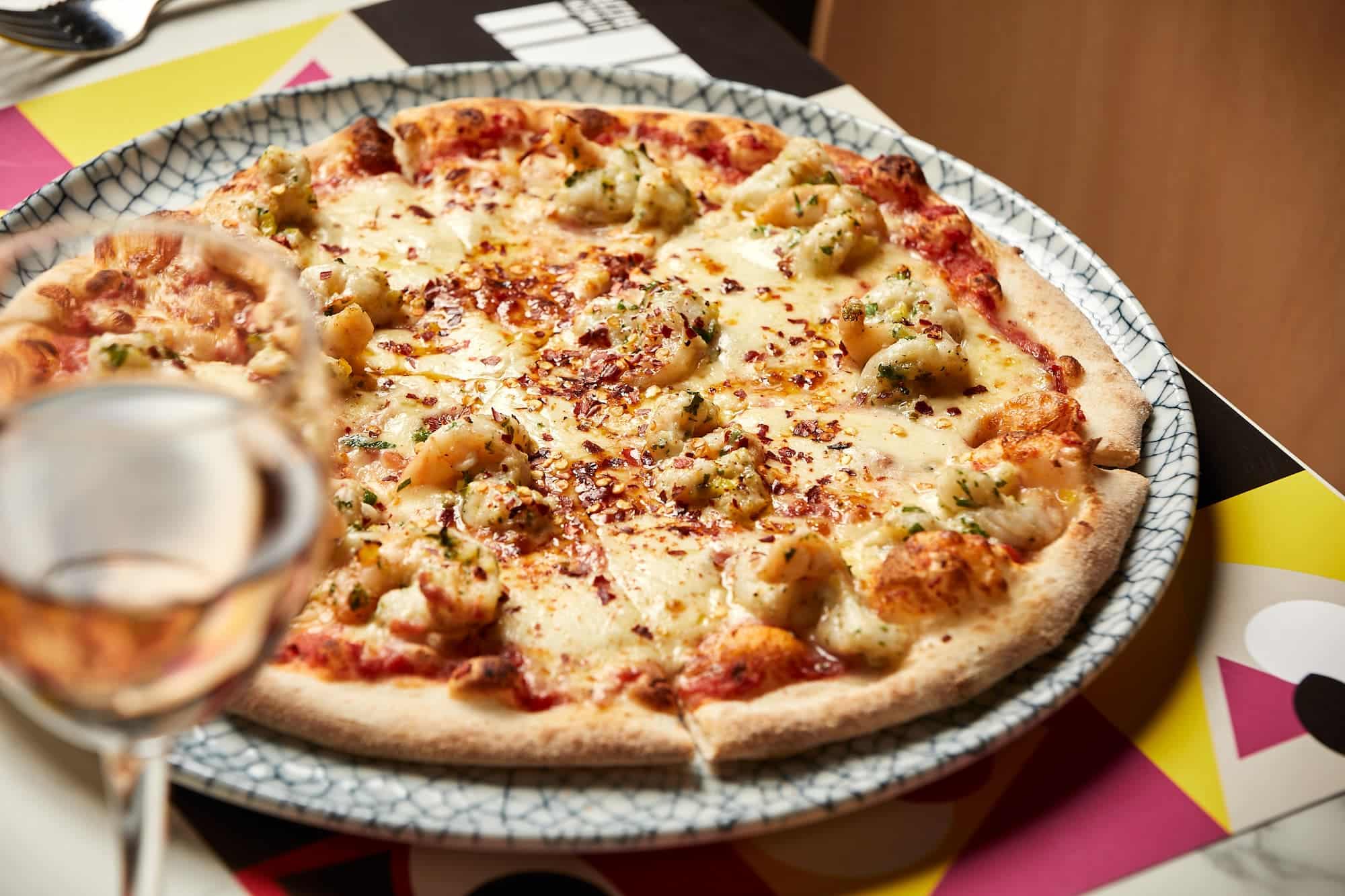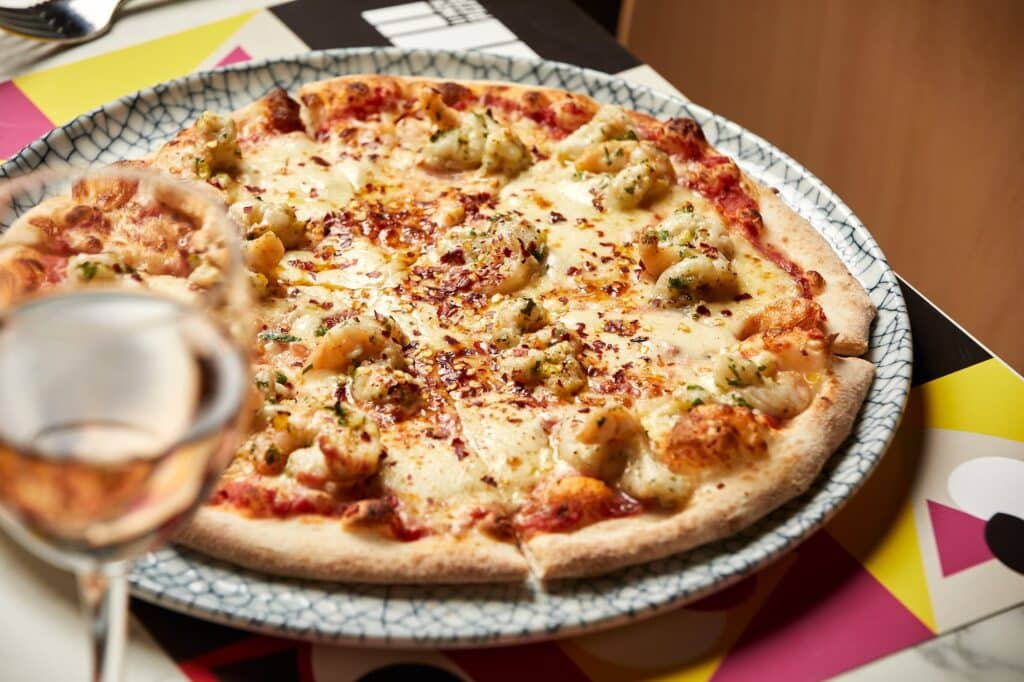 About Our Little Collins Street Restaurant
Whenever you're craving a delectable seafood pizza, just visit our warm and cosy restaurant located on Little Collins Street. Being in the heart of Melbourne's CBD makes 11 Inch Pizza the perfect place for your cravings to be satisfied no matter whether you're on your lunch break or if you're out with your family and friends.
You can dine in with us for a friendly and relaxed experience or you can pick up your takeaway order to enjoy your pizza from the comfort of your home or office. Alternatively, if you're too busy or lazy, we can also deliver our pizzas right to your door.
If seafood pizza isn't what you're craving, then you can also choose from our extensive range of gourmet and traditional pizzas, calzones, focaccias, tasty salads and even naughty dessert pizzas. At 11 Inch Pizza, there's something for everyone.
About 11 Inch Pizza
At 11 Inch Pizza, we know pizza better than anything else. We have dedicated immeasurable time and effort perfecting the art of pizza creation, drawing from the techniques and philosophy of our Italian forbearers.
We go to great lengths to ensure that each and every pizza we produce is as scrumptious as the last. We will never cut corners because there's nothing we love more than seeing the expression on someone's face as they take the first bite of our pizza.
Get in Touch with Us Today
Next time you're looking for the best seafood pizza in Melbourne, visit us or get in touch:
Visit us at 7A/353 Little Collins Street, Melbourne VIC 3000.
We're open from 11am to 9:30pm on weekdays, 5pm to 9:30pm on Saturday and 5pm – 9pm Sunday.
Please note, from 2:30PM – 5PM and for 30 minutes before close, we only offer takeaway and delivery.