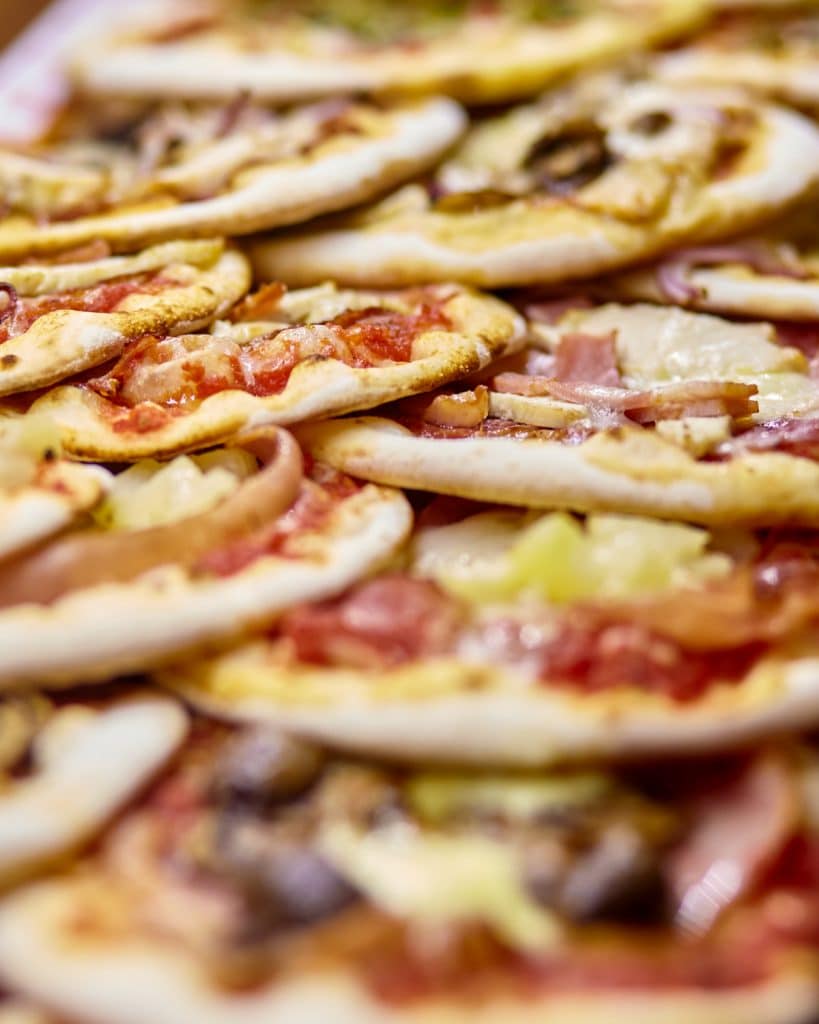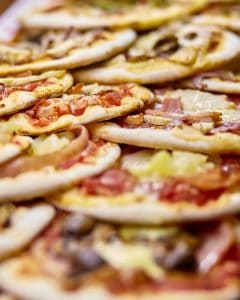 Tired of searching for a gluten free vegan pizza near me? Never fear, the perfect pizza for you is here – at 11 Inch Pizza.
We believe that everyone should be able to enjoy the delicious, amazing meal that is pizza. And that includes people who can't eat the gluten in a traditional pizza base! That's why we have created the best gluten free, hand-kneaded base in Melbourne.
Forget GF bases that taste like the box your pizza comes in – our delicious version is as good as the real thing, with a crisp base, chewy crust and yummy texture.
And we love our vegan friends, so we work hard to make sure that we offer plenty of plant-based pizzas for them to enjoy. With lactose-free cheese and the best in fresh ingredients, our vegan options will make even a carnivore look twice.
About Our Little Collins Street Restaurant
You might have thought that finding a vegan and gluten free pizza in Melbourne was impossible, but you just hadn't found our welcoming pizza restaurant in Little Collins Street yet.
Come and join us at our cosy little spot where we whip up the best pizzas in Melbourne, no matter what you like to put on them! Visit us for a quick lunch during the work day, a dinner with friends, or as the first stop on a big Saturday night out. Because we offer an extensive menu with vegan, vegetarian and gluten free options, you can bring all your friends and family for a delicious meal at 11 Inch Pizza.
If you're staying in, order your gluten free and vegan pizza to takeaway. You can order online and pick up our delicious pizzas whenever suits you. If you're local to the CBD, we can even deliver your amazing vegan pizza direct to your door.
About 11 Inch Pizza Melbourne
Pizza is our passion. Our dedicated and experienced pizza chefs love nothing more than seeing the smile on a person's face when they take that first bite of pizza – and that's why we make sure that everyone can enjoy.
Our extensive menu caters for all dietary requirements and we are happy to make changes for you. Whether you are lactose intolerant, prefer gluten free, or you are vegetarian or vegan, we want you to enjoy amazing, authentic pizza. Plus, we provide a range of focaccias, calzones, salads and desserts – so if you're after a quick bite or a three course meal, we have what you need!
Get in Touch with Us Today
Next time you're looking for the perfect gluten free vegan pizza in Melbourne, visit us or get in touch:
Visit us at 7A/353 Little Collins Street, Melbourne VIC 3000.
We're open from 11am to 9:30pm on weekdays, 5pm to 9:30pm on Saturday and 5pm – 9pm Sunday.