BBQ Chicken Pizza
Do you love the sweet and sticky goodness of a BBQ Chicken Pizza? There's something about the combination of salty cheese, sweet BBQ sauce and delicious juicy chicken that makes mouths water. 
We love this fan favourite pizza, and if you haven't given it a try yet, we want you to come in and taste ours! 11 Inch Pizza BBQ Chicken breast, BBQ sauce, mozzarella, mushrooms, red onions, provolone ad aioli. It's flavour hit in every bite that is sure to satisfy!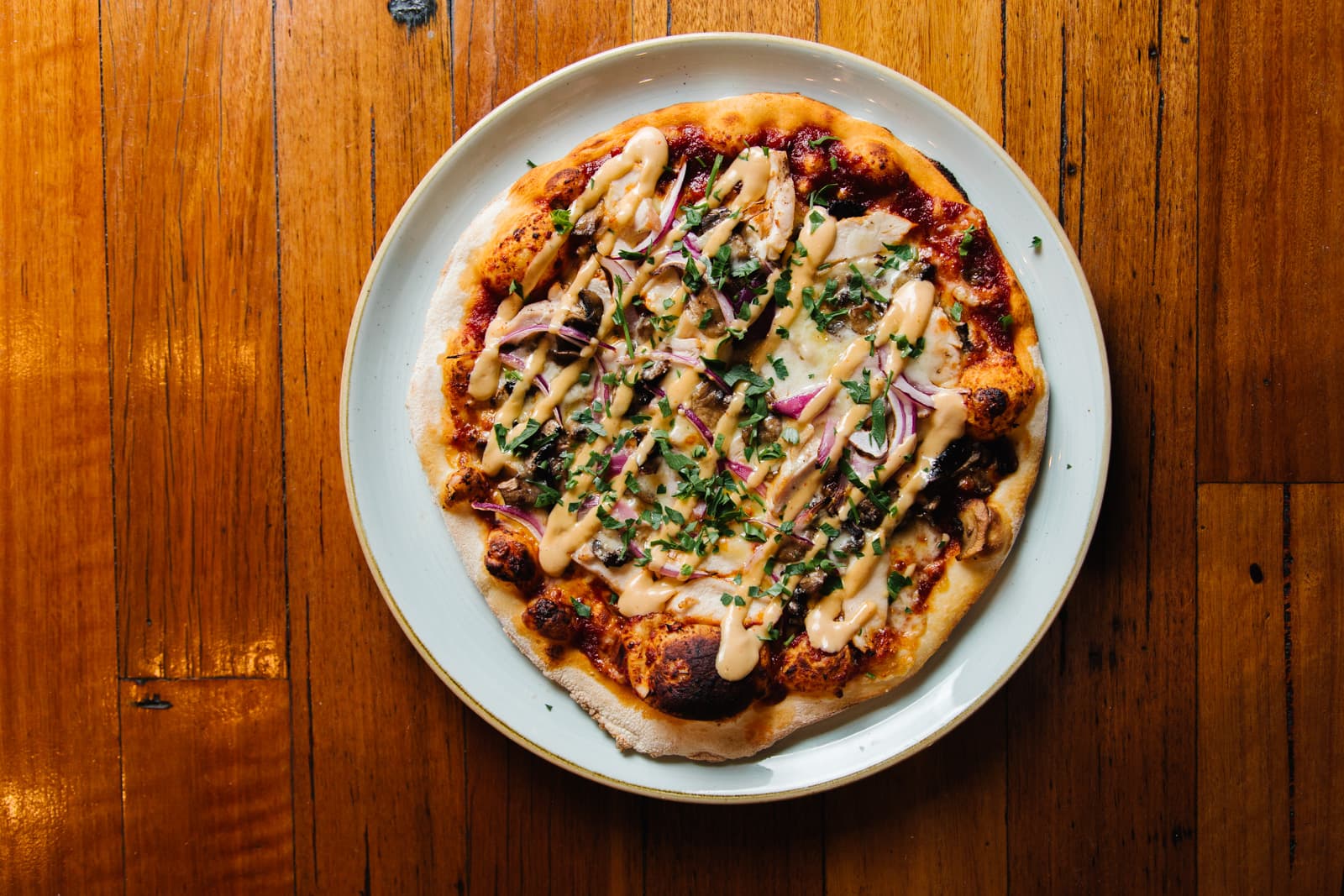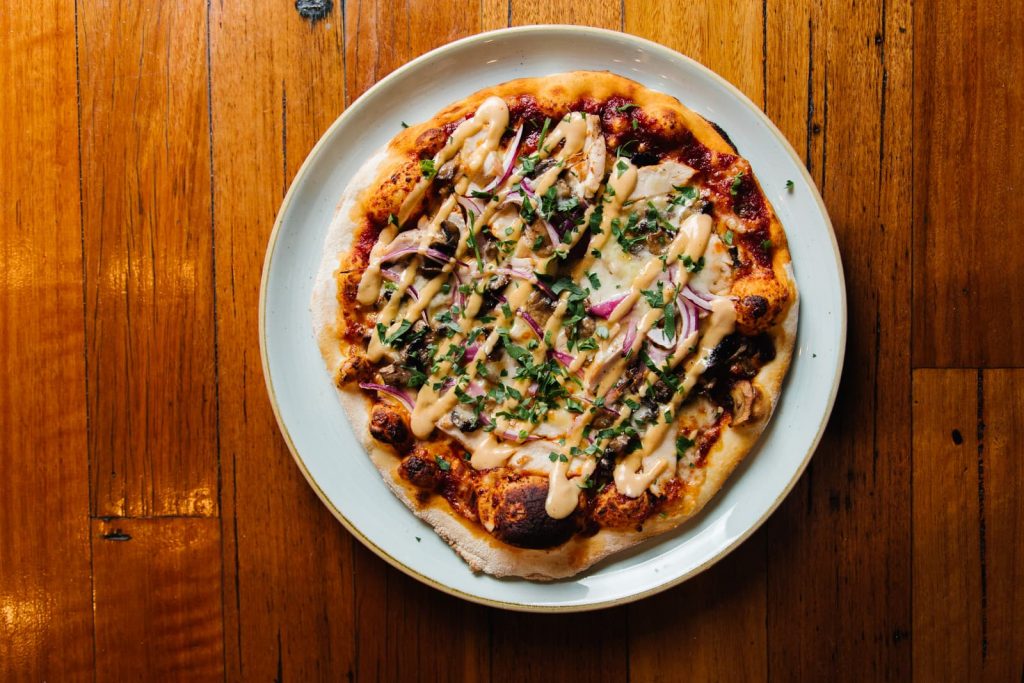 About Our Little Collins Street Restaurant
Where better to enjoy a delicious BBQ Chicken Pizza than in our cosy Little Collins Street restaurant. If you're looking for the best BBQ chicken pizza near me, look no further than 11 Inch Pizza.
Located in the heart of Melbourne CBD, we are perfect for that Friday night dinner, weekend lunch out or even snack in the middle of the workday! You'll love the fun and friendly atmosphere in our cosy dining area.
And if you want your BBQ Chicken Pizza to feed a crowd, you can pair it with the other delicious options in our menu, including a range of gourmet pizzas, calzones, focaccias, tasty salads and even sweet pizzas for dessert.
About 11 Inch Pizza Restaurant Melbourne
Great pizza doesn't come from slathering on some ingredients and hoping for the best. Our professional pizza chefs make every BBQ Chicken Pizza with love. We use only the highest quality ingredients, sourced locally and hand-picked for taste. All the pizza bases at 11 Inch Pizza are hand-crafted by our team, kneading the dough to crispy base perfection. We know you will taste the difference!
Everyone should be able to enjoy BBQ Chicken Pizza. We offer options for everyone regardless of your dietary requirements. Gluten free BBQ Chicken Pizza tastes just as good. Our extensive menu offers a pizza to suit all tastes.
Get In Touch With Us Today
Come in and try the best BBQ Chicken Pizza for yourself! You can tuck into our BBQ Chicken pizza in our cosy restaurant, or order one online to enjoy at home.
Visit us at 7A/353 Little Collins Street, Melbourne VIC 3000.
We're open from 11am to 9:30pm on weekdays, 5pm to 9:30pm on Saturday and 5pm – 9pm on Sunday.