From pumpkin and feta pizza to pumpkin pesto pizza; pumpkin pizza toppings are some of the most popular of all time. So, if you're searching for the best pumpkin pizza in Melbourne, you need 11 Inch Pizza.
At 11 Inch Pizza, we have spent years perfecting our pumpkin pizza recipe. Our Zucca pizza features the delicious combination of tomato pulp, mozzarella, spinach, semi dried tomato paste, goat's cheese, pine nuts and, of course, pumpkin. If you're looking to add something a little extra to it, we can also add gourmet Virginia ham. Trust us when we say that our Zucca pizza is the best pumpkin and goat's cheese pizza you will ever taste.
Additionally, we offer an absolutely scrumptious pumpkin calzone that, on top of drool-worthy pumpkin, also features mozzarella, fresh ricotta and spinach.
That's why, if you find yourself with a hankering for pumpkin goat's cheese pizza, you should place an order with 11 Inch Pizza.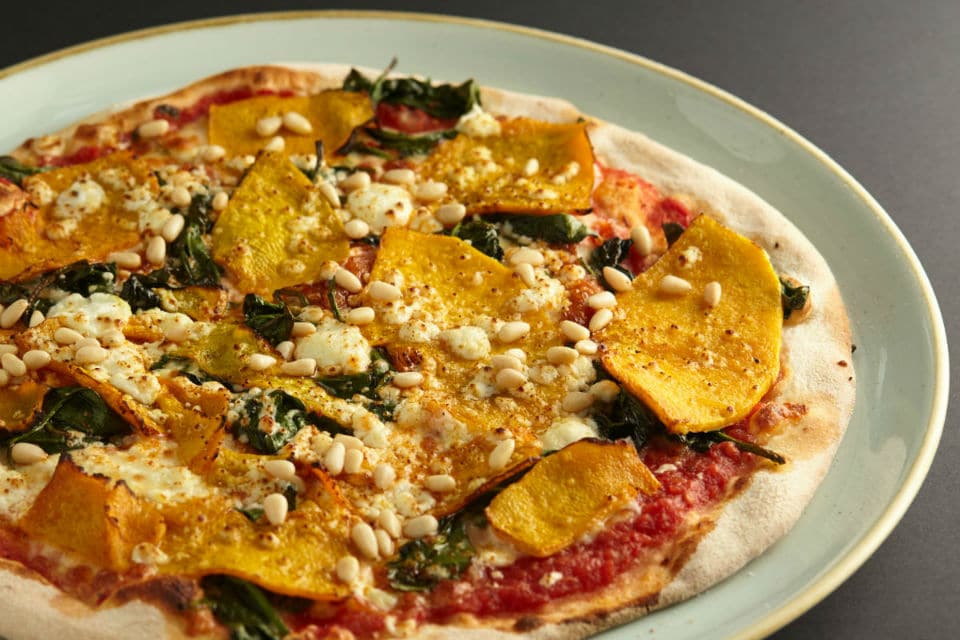 About Our Little Collins Street Restaurant
Next time your find yourself in Melbourne's CBD, you should pay a visit to our conveniently located 11 Inch Pizza restaurant along Little Collins Street. Here we are able to bring the joy of pizza to life by serving our valued customers mouth-wateringly good dishes accompanied by impeccable customer service.
However, if you're in a rush or would prefer to have a lazy night at home, we also offer take-away and delivery options.
Despite our name, we don't just serve traditional and gourmet pizzas; we also offer a delicious range of focaccias, calzones, tasty salads and even sweet dessert pizzas.
We are committed to spreading our love for pizza as far and wide as possible, which is why we don't discriminate when it comes to offering options that cater to various dietary requirements. As well as vegetarian and vegan pizza options, we can also provide gluten-free and lactose-free alternatives.
About 11 Inch Pizza
At 11 Inch Pizza we honour the legacy of pizza by creating delicious, gourmet pizzas every day.
We draw on pizza's Italian roots while drawing inspiration from the beautiful city that is Melbourne to fuse the wisdom of traditional recipes with the creativity of modern cuisine. The result is incomparably tasty pizzas that bring a smile to anyone who is lucky enough to taste them.
Get in Touch with Us Today
Next time you're craving a roast pumpkin pizza, visit us or get in touch:
Visit us at 7A/353 Little Collins Street, Melbourne VIC 3000.
We're open from 11am to 9:30pm on weekdays, 5pm to 9:30pm on Saturday and 5pm – 9pm Sunday.
Please note, from 2:30PM – 5PM and for 30 minutes before close, we only offer takeaway and delivery.