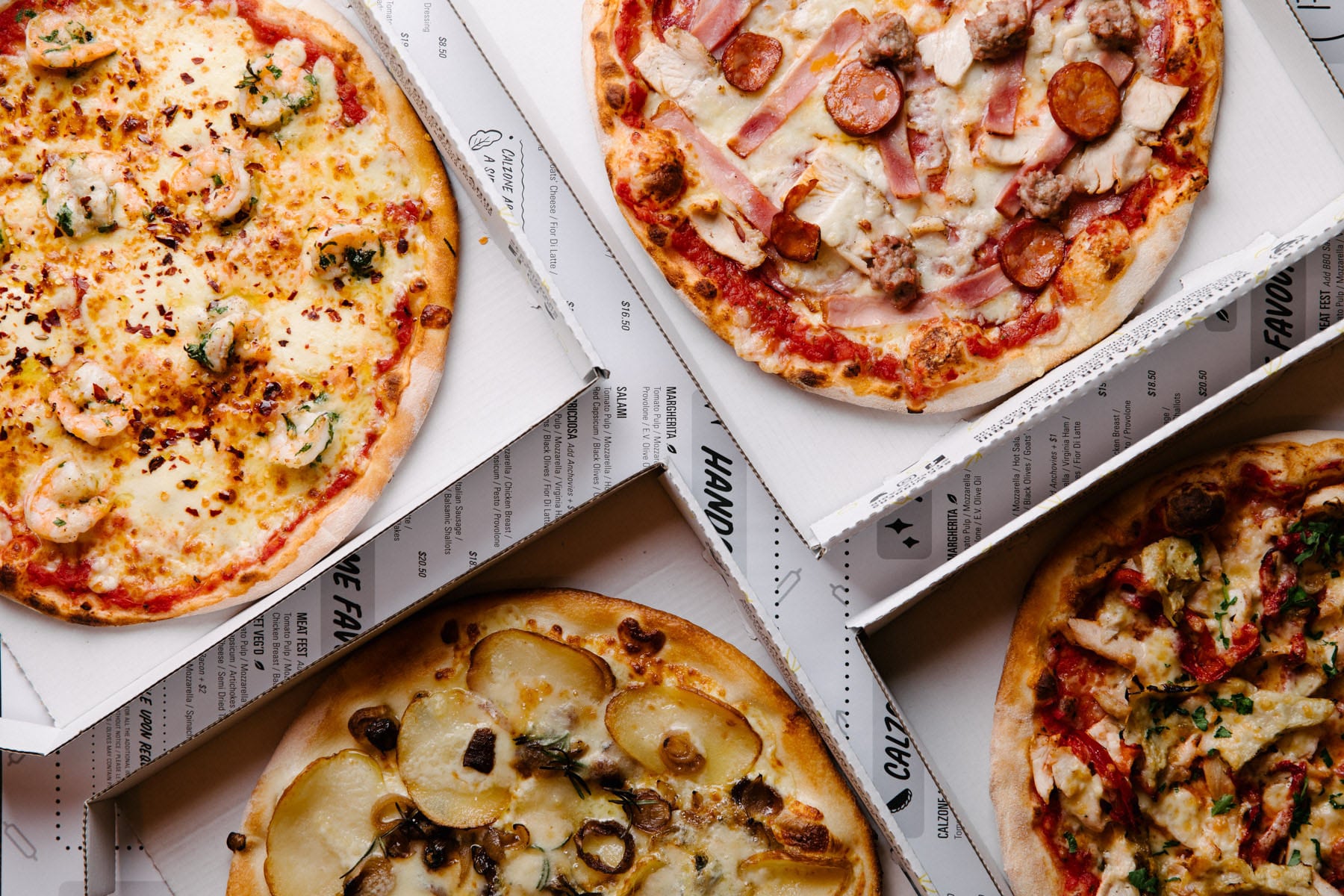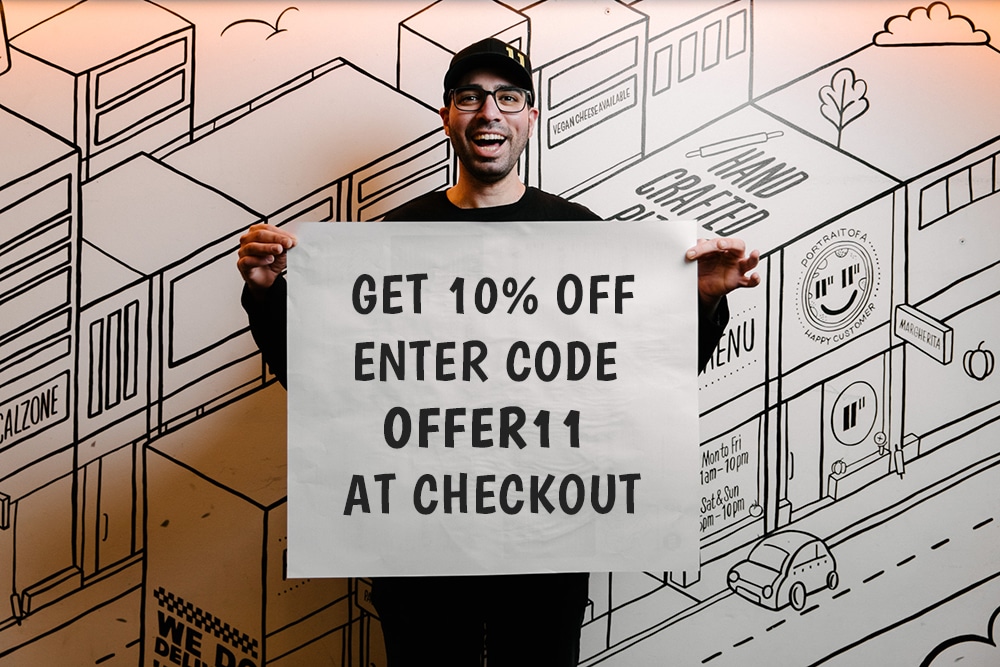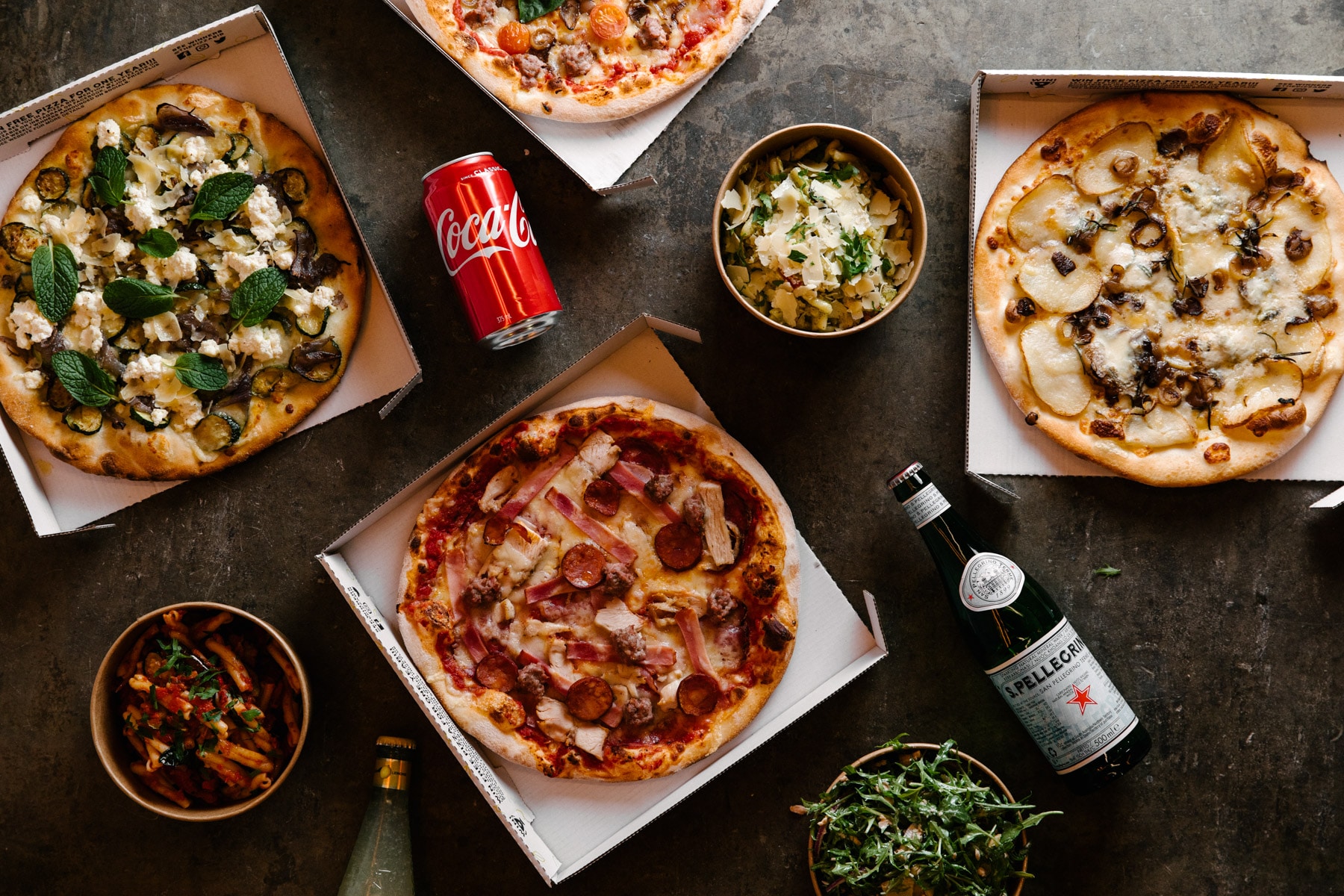 offer expired
For our latest offers, please visit our
facebook page
We are 11 Inch Pizza, a gourmet pizza restaurant based in Melbourne's CBD.
When it comes to making pizza, we're the experts. Drawing on centuries of Italian techniques, we infuse our own unique methods and ingredient combinations to create pizzas that are delectable and unlike anything else in the world.
We also offer gluten-free, vegetarian, vegan and lactose-free options so that everyone can enjoy the deliciousness of our pizzas.
The health and safety of our customers, as well as our staff and the wider community, is – and always has been – our top priority. We will carefully continue to uphold our safe and clean food handling practices and our incredibly strict hygiene and cleanliness standards.
HOW TO REDEEM THIS LIMITED TIME OFFER
STEP 1: Click the 'Order Now' button below to choose your favourite pizzas (with a total value of $30 or more)
STEP 2: Enter the promo code OFFER11 at the checkout
STEP 3: Enjoy our delicious fresh pizzas!
Offer Ends 31 August 2020. Excludes 11 Inch Pizza Value Deals.