Catering for birthdays can be tricky, but with 11 Inch Pizza's birthday catering services it couldn't be easier; after all, who doesn't love pizza? Kids and adults alike can equally enjoy our pizza catering, meaning no one is going to be disappointed no matter what kind of birthday party you're throwing.
If anyone isn't in the mood for pizza, as well as our gourmet and traditional pizzas, we also offer focaccias, calzones, tasty salads and naughty dessert pizzas. And if any of your guests have a dietary requirement, you don't have to worry about anyone being left out – we also offer gluten-free (base will contain small amounts of gluten), vegetarian, vegan and lactose-free options so everyone can enjoy our delicious dishes.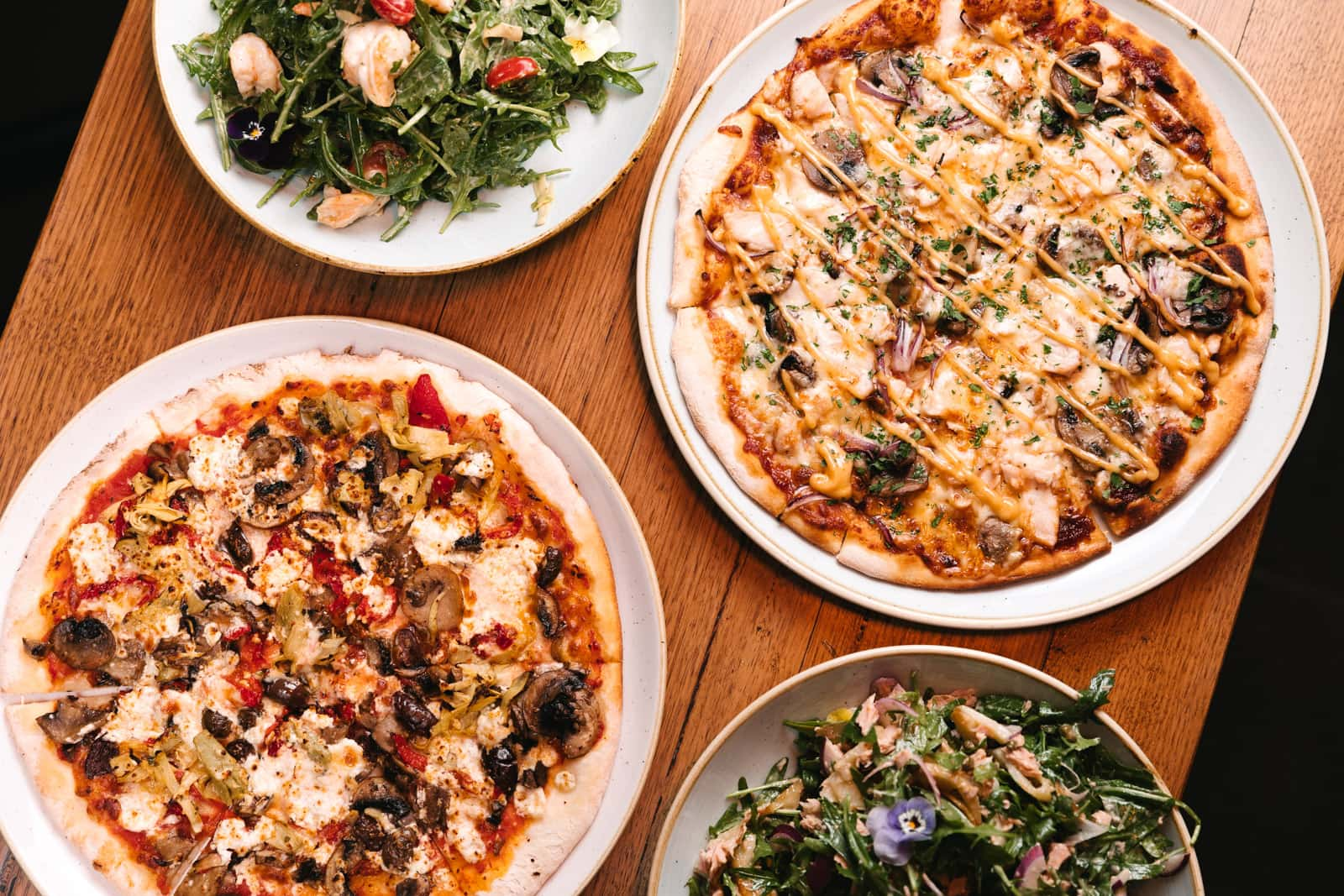 About Our Little Collins Street Restaurant
The 11 Inch Pizza restaurant is located in the heart of Melbourne's CBD on Little Collins Street. Our extremely central location means that picking up your pizzas for your birthday couldn't be more convenient. Alternatively, if you're too busy dealing with other party preparations, we can deliver your pizzas to you.
We also offer a range of non-alcoholic beverages to complete your birthday party catering.
If you have any specific needs or wishes, we are more than happy to customise anything to suit you. We want to ensure that every slice of pizza brings a smile to you and your guests' faces.
About 11 Inch Pizza
At 11 Inch Pizza, we are truly passionate about providing our customers with a meal they can reminisce fondly about and will leave them wanting to come back time and time again. That's why we go to great lengths to ensure that each and every dish we serve is as delicious as the last. We still hand-pick every ingredient for its freshness and quality and spend the time hand kneading our dough.
Nothing makes us happier than seeing people come together over our pizzas, so you can count on us to provide delectable dishes when catering for your birthday.
Get in Touch with Us
If you're catering for a birthday anytime soon, just visit us or get in touch and we'll be more than happy to help:
Visit us at 7A/353 Little Collins Street, Melbourne VIC 3000.
We're open from 11am to 9:30pm on weekdays, 5pm to 9:30pm on Saturday and 5pm – 9pm Sunday.
Please note, from 2:30PM – 5PM and for 30 minutes before close, we only offer takeaway and delivery.