At 11 Inch Pizza, we provide office catering for every occasion possible. Whether you need office lunch catering, catering for a meeting with a special client, or catering for a special function, we can tailor our services to your every need.
You also don't have to worry about anyone in the office being left out – we can provide a range of gluten-free pizzas, vegetarian pizzas, and even vegan and dairy free pizzas. Pizza is such a universally loved food, by choosing us for your office catering, you're bound to please everyone.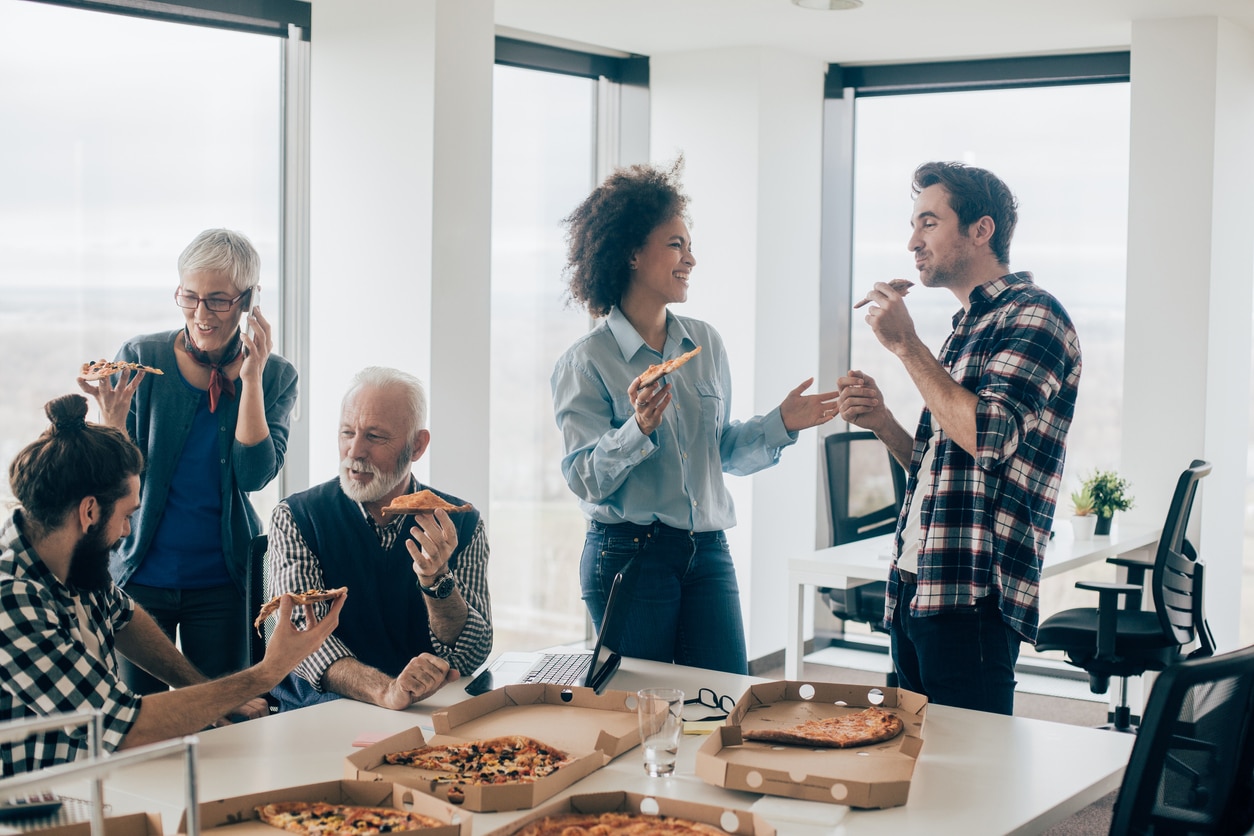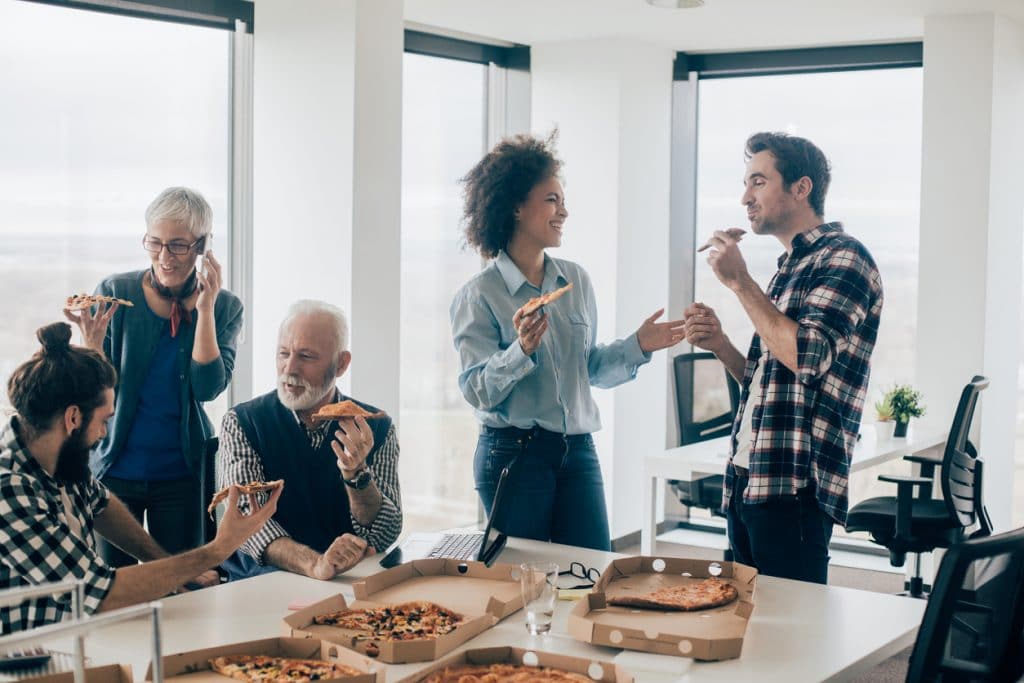 About Our Little Collins Street Restaurant
Our restaurant is located in the heart of Melbourne's CBD on Little Collins Street, making us the perfect choice for your office catering. We can either have your food ready to be picked up or, if you'd prefer, deliver it right to your office.
We have a range of handcrafted classic pizzas, calzones, focaccias, tasty salads and even naughty sweet pizzas to suit everyone's tastes. If you'd like, we can even provide you with a selection of beverages to complete the catering experience.
If you have any requests or alterations, we'd be more than happy to cater to them. You and your guests' enjoyment is our top priority. We will do everything we can to make sure each slice is a delight.
About 11 Inch Pizza Restaurant Melbourne
No matter how large or small your order, when you choose us for your office catering, you can be sure that each pizza is handcrafted with love and care. Our philosophy is all about taking the time and effort to make sure that we are never skimping on quality. All our pizza dough is hand-kneaded and all our ingredients are carefully chosen for quality and freshness.
We believe in the power food has to bring people together. We have seen for ourselves the way an office space can light up when presented with our delicious catering.
If you have an office event coming up that needs catering, you know that you can always count on 11 Inch Pizza. We'll provide you with great service and even better food.
Get in Touch with Us for Office Catering Melbourne
Next time you're looking for gourmet office catering Melbourne, visit us or get in touch:
Visit us at 7A/353 Little Collins Street, Melbourne VIC 3000.
We're open from 11am to 9:30pm on weekdays, 5pm to 9:30pm on Saturday and 5pm – 9pm Sunday.
Please note, from 2:30PM – 5PM and for 30 minutes before close, we only offer takeaway and delivery.