If you want a bang for your buck, look no further than our incredible pizza deals. With your choice of pizza – or multiple pizzas – as well as a garlic focaccia and a drink, our pizza deals provide you with everything you need to feel satisfied. Whether you've just finished a long day of work, are getting a bite to eat before going to watch the footy, or are getting the deal to takeaway and eat while watching a movie marathon at home, our pizza deals leave little to be desired.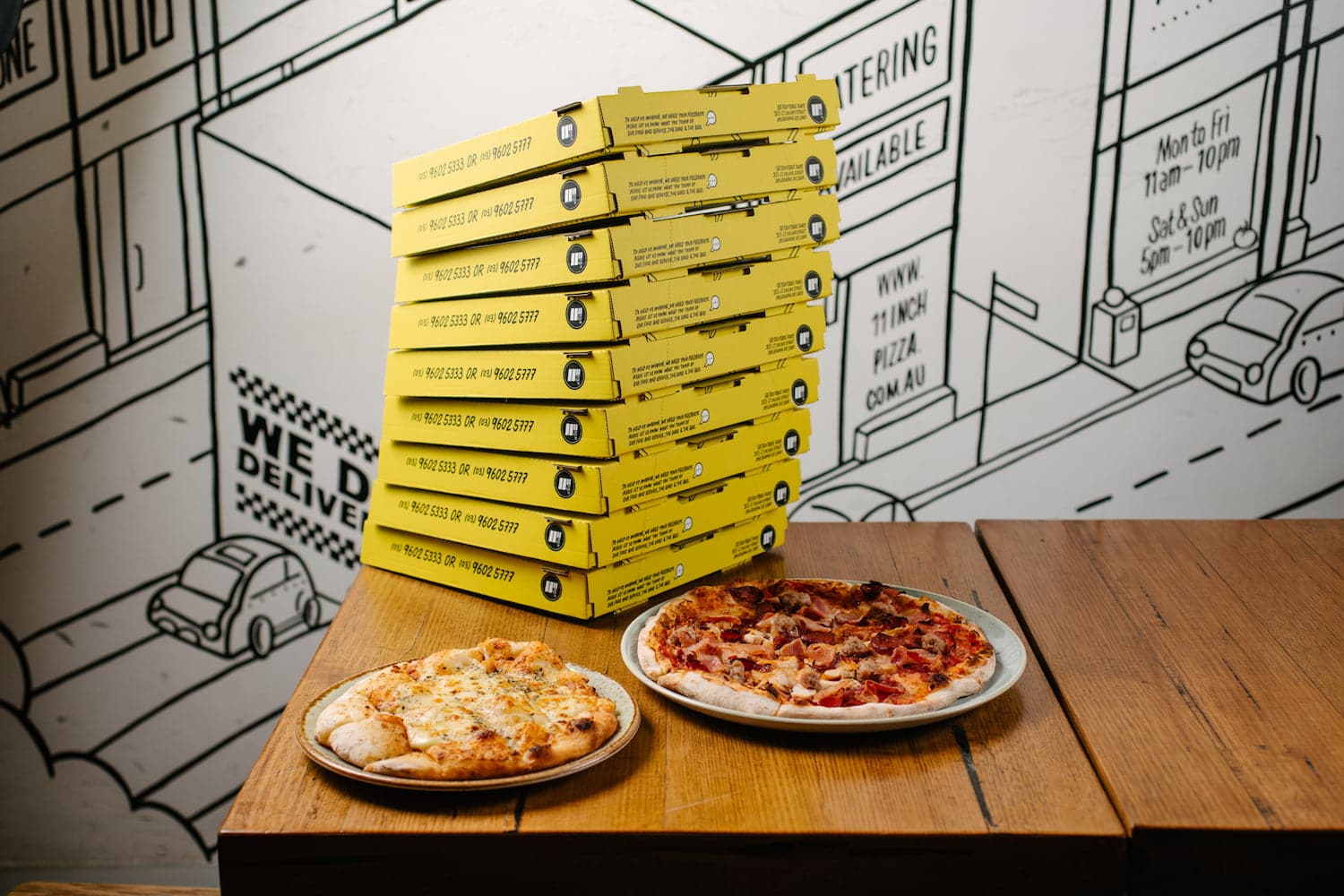 Our fantastic value pizza deals include:
Offers exclude Super 11", Meat Fest, Gambero & in house pizza specials. Take Away & Delivery Only.
About Our Little Collins Street Restaurant
Our restaurant is conveniently located on Little Collins Street, right in the centre of Melbourne's CBD. From here, you can choose to get your pizza deal to dine-in and soak up the relaxing and cheerful ambience or get it to take away to enjoy it in the comfort of your own home. If you live or work close by, we can even deliver it straight to you, saving you time and effort.
If you want something extra to go with your pizza deal, we also offer calzones, tasty salads and even sweet dessert pizzas. We can even accommodate to any food intolerances or preferences with vegetarian, vegan, gluten-free and lactose-free options. That way, no one has to miss out on incredible pizza deals at an affordable price.
About 11 Inch Pizza Melbourne
Pizza is a universally loved food and our understanding of the way it can bring people together is why we continue to do what we do.
You can trust us to never compromise quality for cost – we still hand knead our dough and cherry-pick ingredients for freshness.
At 11 Inch Pizza, you are our top priority and we want you to love every aspect of your experience with us.
Get in Touch with Us Today
Next time you're looking for great value pizza deals in Melbourne, visit us or get in touch:
Visit us at 7A/353 Little Collins Street, Melbourne VIC 3000.
We're open from 11am to 9:30pm on weekdays, 5pm to 9:30pm on Saturday and 5pm – 9pm Sunday.