Looking for the best pizza restaurant in Melbourne? Look no further! 11 Inch Pizza is Melbourne CBD's favourite pizza restaurant. We offer hand-crafted pizzas served from our convenient Little Collins Street location.
Our cosy restaurant in the heart of Melbourne is the perfect place to grab a bite of delicious pizzas, calzones, focaccias and more. Pair our gourmet pizzas with our specially curated drinks list for full satisfaction.
Don't feel like eating in? No problem at all. You can grab our pizzas for takeaway or order them online for delivery to all surrounding suburbs of Melbourne's CBD.
We only use the highest quality, freshest ingredients and have pizzas to suit anyone, no matter your tastes or dietary requirements. Our extensive menu features a range of vegetarian, vegan and even gluten and lactose free pizzas. At 11 Inch Pizza we truly care about our customers and want to make sure everyone gets a chance to enjoy our tasty dishes.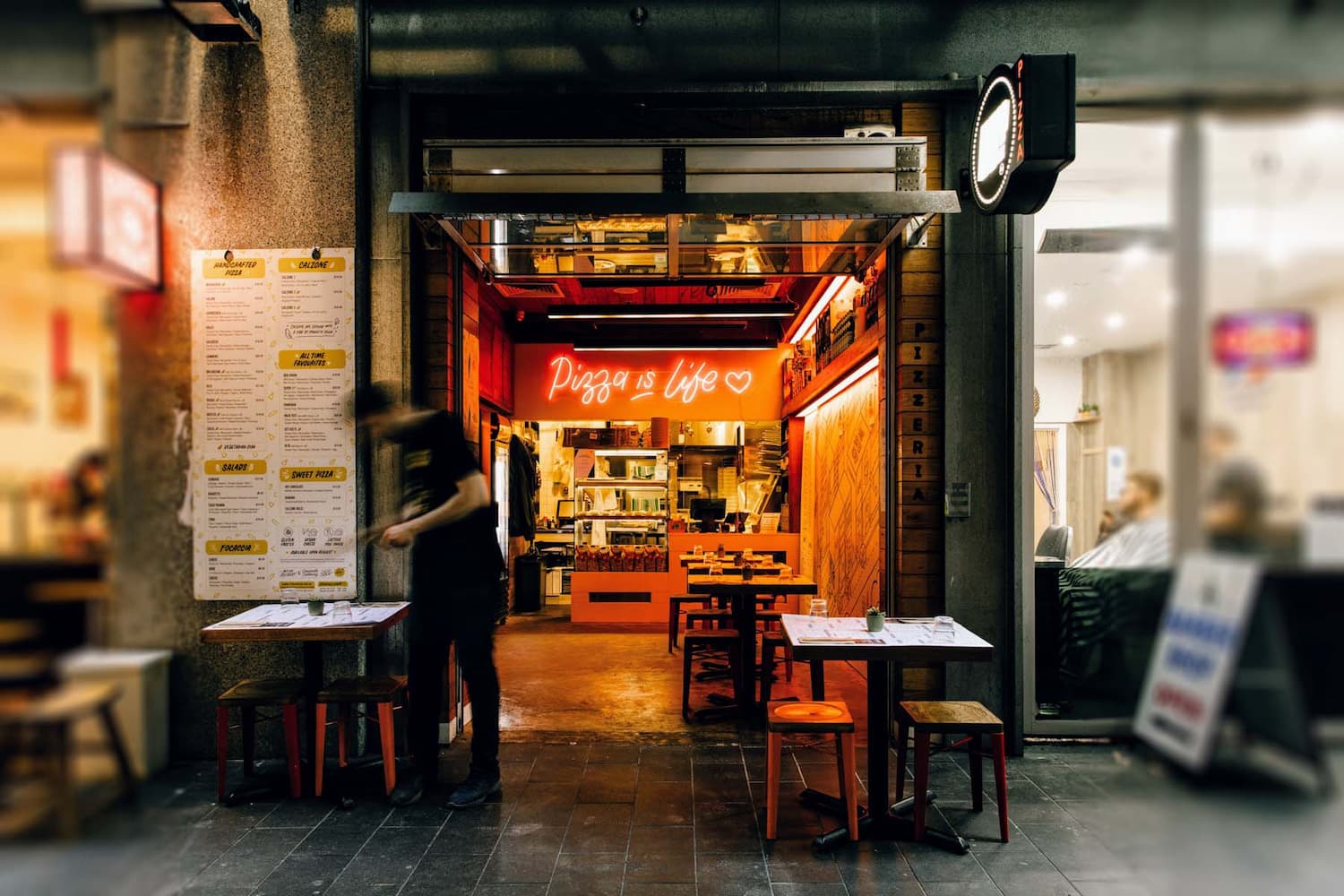 About Our Little Collins Street Restaurant
Truly at home among Melbourne's best culinary offerings, 11 Inch Pizza's Little Collins Street restaurant is perfect place to escape the cold and warm up with a pizza or three. Grab your friends, family or co-workers and claim a table in our homey spot for a satisfying lunch or dinner.
Whether you're exploring the city or just popping down for your workday lunch, 11 Inch Pizza's central location is super easy to find. Conveniently located right in the middle of Little Collins Street's foodie hub, our restaurant offers a relaxed vibe for dining in.
Along with our yummy savoury menu, we also have dessert pizzas and a range of both alcoholic and non-alcoholic beverages to compliment your favourite pizzas.
About 11 Inch Pizza
After spending years perfecting our recipes, we are overjoyed to share our favourite recipes with our loyal customers in Melbourne. Using the same techniques passed down to us from our Italian ancestors, 11 Inch Pizza offers a range of both gourmet and classic hand-crafted pizzas that everyone can enjoy.
Second only to our love of pizza is our love of making our customers happy! We know the key to putting a smile on your face is taking the care needed to make the perfect pizzas. From our pizza dough recipe for the tastiest, crispy bases to our carefully selected ingredients, we promise our pizzas are the best you can find in Melbourne.
Be sure to come down to our pizza restaurant today to try out our cheesy offerings for yourself!
Pizza Restaurant in Melbourne CBD
If you're in need of a pizza restaurant that delivers delicious pizzas every day, 11 Inch Pizza is the place you've been looking for. Get in touch today:
Visit us at 7A/353 Little Collins Street, Melbourne VIC 3000
We're open from 11am to 9:30pm on weekdays, 5pm to 9:30pm on Saturday and 5pm – 9pm Sunday.
Please note, from 2:30PM – 5PM and for 30 minutes before close, we only offer takeaway and delivery.