Wondering if pizza is a good choice when it comes to eating sustainably? If you're concerned about the impact that your food is having on the environment, read on for our five top tips on making green choices when enjoying pizza.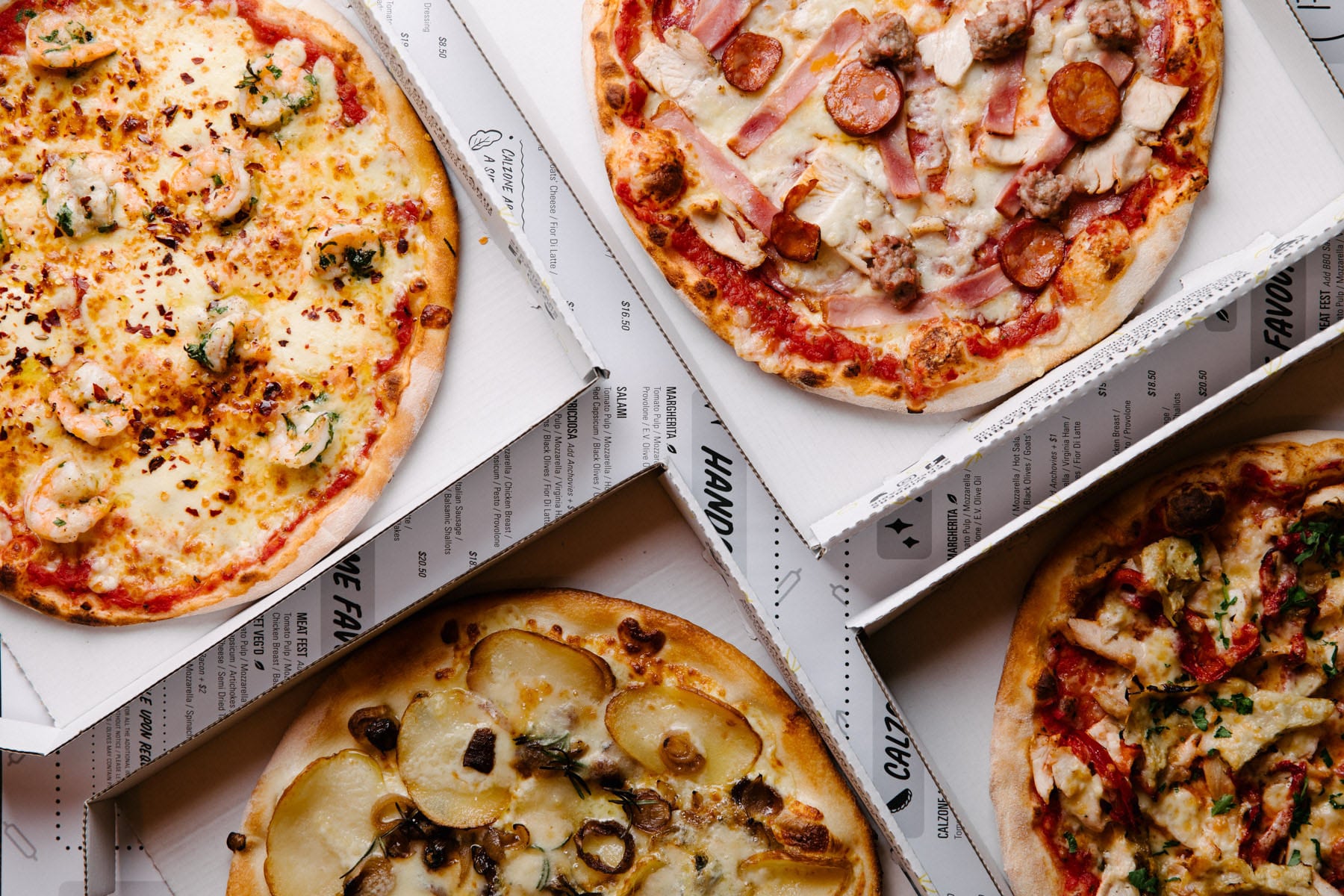 Why Is It Important to Eat Sustainably?
Did you know that food production is a major contributor to greenhouse gas emissions? Unfortunately, the processes involved in the food that we eat can be very harmful to the environment: raising the livestock we use for meat, farming fruits and vegetables, manufacturing and processing ingredients into different types of food, packaging food, and transporting it around the country and world. We can all do our part to help the environment by making better choices when it comes to eating sustainably.
How To Make Your Pizza a More Sustainable Choice
Want to make better, more responsible choices that are environmentally conscious and delicious? Luckily, there are lots of ways that you can support the future of our planet while still enjoying amazing food. So how can you create sustainable pizza?
Choose More Plant Options
Animal-based ingredients are tasty, but they are big contributors to climate change and other environmental issues such as deforestation. This is because meat requires lots of land for raising animals, as well as the need to feed these animals and the methane produced. Choosing more vegetarian and vegan options (even just some of the time) can help to keep your diet environmentally friendly.
Eat a Variety of Ingredients
Did you know that 75% of the world's food supply comes from just 12 plants and five animal species? Greater variety in our diets puts less pressure on agriculture and is better for nature and for global food security. Fortunately, pizza is amazing with all sorts of toppings: experiment with something new!
Avoid Food Waste
This one is easy! WWF estimate that 30% of the food produced is wasted – and that means all the energy and resources that went into producing the food goes to waste as well. But it's simple to avoid wasting any food by eating everything that you buy. We know it's unlikely you'll have any delicious slices of pizza leftover… but if you do, it's amazing for breakfast the next day! When making pizza at home, get experimental and use it as an opportunity to clear some of the extra veggies out of your fridge.
Use Recyclable Packaging
Plastic packaging is one of the most damaging parts of food production. Unfortunately, there is a lot of unnecessary packaging which ends up in landfill. But 11 Inch Pizza uses cardboard pizza boxes which can be recycled if uncontaminated by food and composted if not. We also use bio packaging for other items on our menu. That makes pizza a more sustainable choice than most takeaway options.
Consider Food Transport
The way your food gets to you matters too. Avoid buying food that has to travel a long distance to reach you. When food is shipped around the country – and even from overseas – it has a much larger carbon footprint. It also won't be as fresh and delicious! At 11 Inch Pizza, we're doing our bit by delivering locally and using electric bikes for our delivery service.