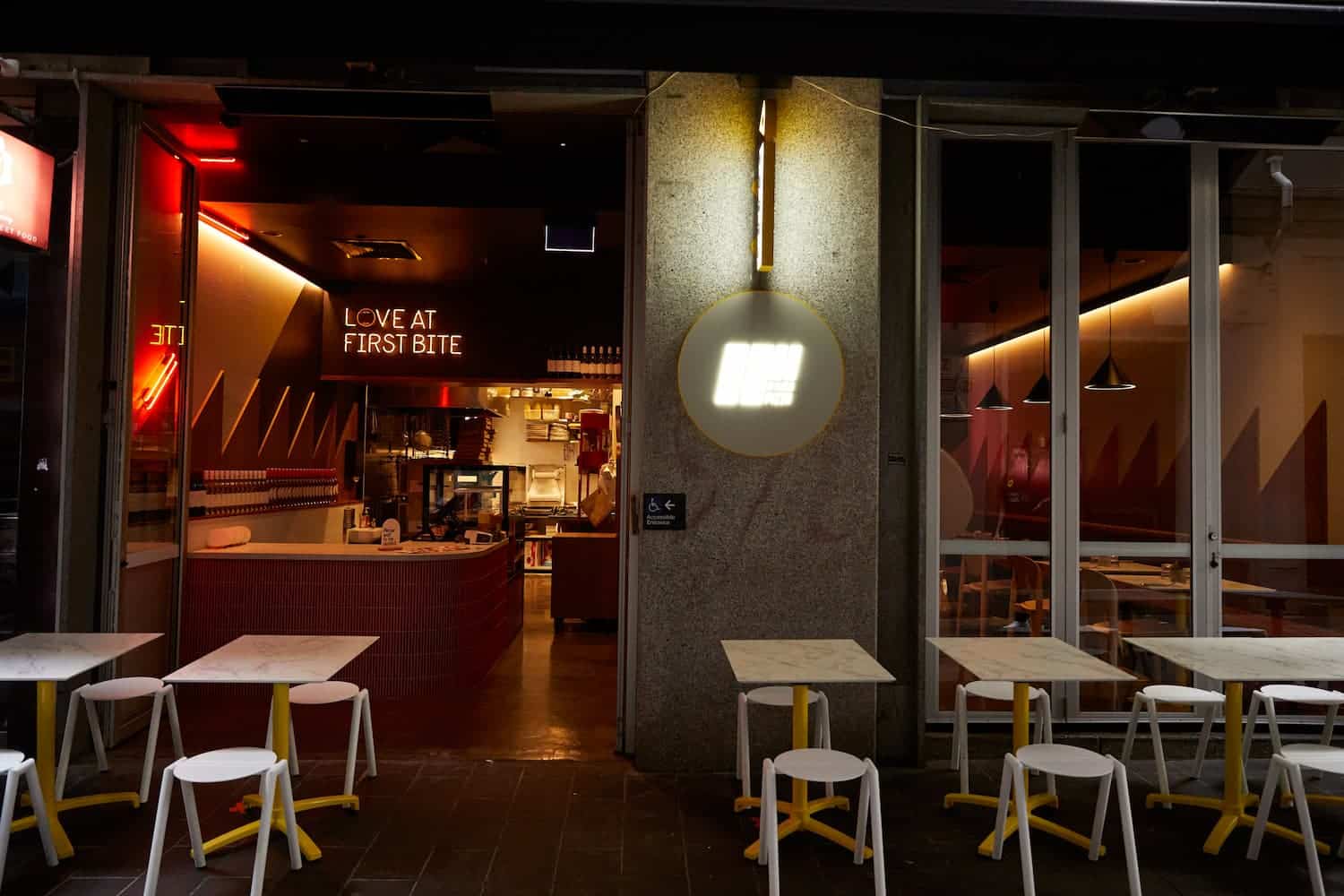 Wondering where to eat in Melbourne?
Welcome to the food capital of Australia – the home to some of the best dining experiences in the world! Melbourne locals are spoilt for choice when it comes to amazing places to eat. Whether you're looking for cheap eats, fine dining, local favourites or international cuisine, the city has something for everyone.
We take a look at the top restaurant precincts in and around Melbourne city so you can start planning your own foodie adventure!
Hardware Lane
If you were suddenly dropped into the middle of the bustling street of Hardware Lane, you may think you'd ended up in some European capital. Al fresco culture reigns supreme on this foodie strip, with plenty of tables for outdoor dining available. From lunchtime until the early hours of the morning, Hardware Lane is a fantastic place to have a meal, grab a cocktail, and enjoy live music.
The restaurants offer a range of different cuisines, including Italian, Thai, Mexican and contemporary Australian. On a warm night, you can enjoy a drink in the rooftop garden of Campari House, while winter evenings are best spent in the basement bar of Golden Monkey.
Located between Bourke Street and Lonsdale Street, near the intersection of Elizabeth, Hardware Lane should be a must-visit on any Melbourne foodie wish list!
Collins Street and Surrounds
Collins Street is famous for high fashion, beautiful jewellers and five-star hotels. But duck into one of the many laneways off Collins Street and neighbouring Little Collins Street and Little Flinders Street, and you will also find a plethora of delicious dining options to enjoy.
This southern section of the CBD is spoilt with dozens of eateries, from cult favourites to up-and-coming new places.
You can begin your food journey first thing in the morning, with melt-in-the-mouth pastries from Lune Croissanterie near Russell Street. Wander along Flinders Lane to taste yummy Italian, Thai, Malaysian, Chinese, Middle Eastern and modern Australian dishes.
North of Collins Street, you'll find plenty of options for breakfast, lunch and dinner. Start the day with a caffeine hit from Industry Beans, and grab an easy lunch of ramen or dumplings. Of course, dinner is best at our own 11 Inch Pizza on Little Collins Street. Nearby there's also plenty of spots to enjoy a drink, including Chuckle Park Bar, Bar Americano and The Black Rabbit.
Chinatown
Many capital cities have a Chinatown, but Melbourne's is one of the best in the world. In fact, it's the longest continuous Chinese settlement in the western world!
The rich Chinese heritage of Victoria – begun in the 1850s gold rush era – shines in this amazing strip of Asian eateries. Eat dumplings to your heart's content, or simply watch the mesmerising show of them being expertly made in the shop window. Experiment with new and different flavours, with food available here from all regions of China and many surrounding countries.
Some of our favourites include sticky Peking Duck at Dahu, fried crab at Crystal Jade, Szechuan-style dishes at China Red and Yum Cha at Shark Fine House.
The streetscape is dotted with historic buildings, and you can learn more about the history of Chinatown in the Chinese Museum, with five levels of artefacts on display. Chinatown runs along Little Bourke Street in the heart of Melbourne CBD.
Lygon Street
Also known as Little Italy, Lygon Street in Carlton is one of the best places to taste authentic Italian cuisine. Located just a short tram ride north of the city, this bustling strip features plenty to do and see in between enjoying a big bowl of pasta!
There are over one hundred restaurants along Lygon Street, with plenty of delicious Italian food to try. Make sure you finish your night with some freshly made gelato or a slice of sweet cassata, a traditional dessert from Sicily.
Lygon Street is credited as the birthplace for Melbourne's famous café culture, so you should always include a stop for a coffee when visiting this historic food precinct. DOC Espresso serve up a caffeine hit that's exactly how the real Italians like it – but you can ask for plenty of milk in yours if you'd prefer!
For the sweet tooth, Brunetti's boasts one of the biggest arrays of cakes and pastries in the city. It's right at the entrance of the independent Cinema Nova, where you can catch all kinds of movies, from foreign films to big budget productions. Make sure you check out their homemade choc tops!
Victoria Street
Victoria Street in Richmond is the mecca for people looking for the best bowl of pho in the city. This Vietnamese wonderland boasts authentic eateries at cheap prices, perfect for a quick and easy dinner before a night out on the town. Located just a tram ride east of the CBD, it's easy to find a range of delicious food options, including Vietnamese bakeries, authentic butchers, grocers and fish mongers, and yummy upstairs restaurants serving up steaming bowls of delicious soup.