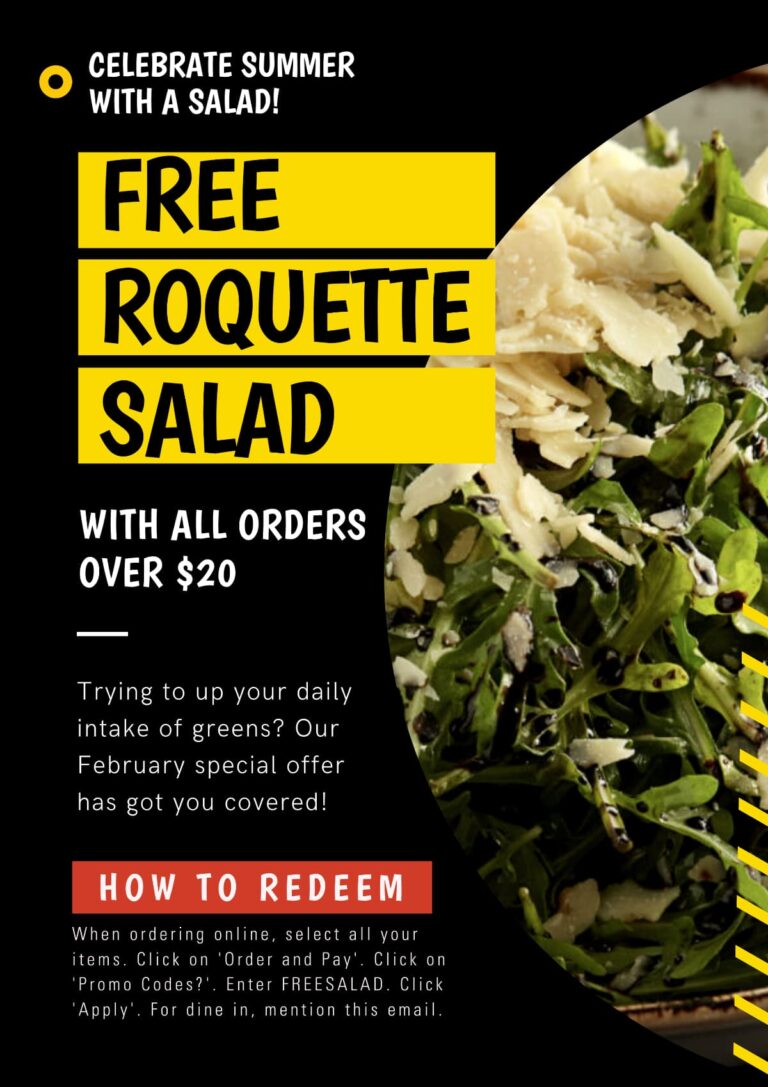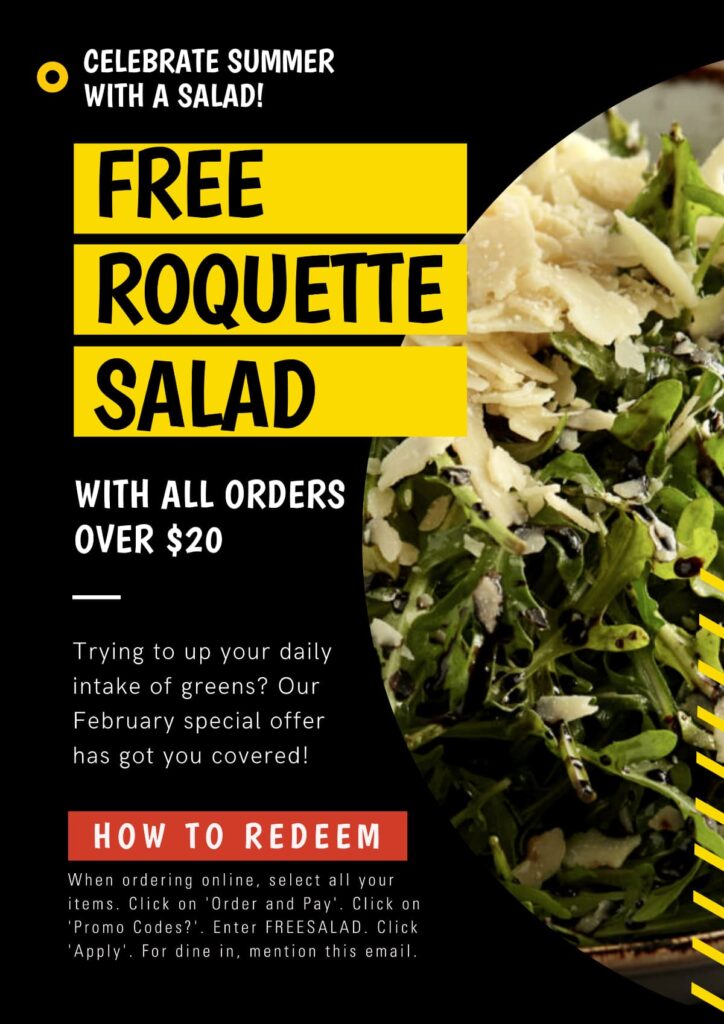 A classic side salad that's most often featured on restaurant menus is a Roquette Salad with Parmesan and Balsamic Dressing. Arugula offers an especially sharp, peppery flavour, which goes great with pizza or pasta and it's one of our favourites.
Are you trying to up your daily intake of greens? We can help with that!
Simply place an order of $20 or more and receive a FREE Roquette Salad.
Use our promo code FREESALAD at checkout.
How to redeem
For Dine-In Customers, please mention this promotion to a staff member.
*Terms and Condition
This offer is available for Delivery, In-Store Pick Up and Dine In.
This offer can not be used in conjunction with Value Deals or any other offer.
Offer valid only until 28 February 2022.