Desperate for a way to incorporate healthy pizza toppings into your meals this week?
After the slog of the festive season, it feels as though the taste of vegetables and a balanced meal are no more than a distant memory. But treating your body to a meal of actual nutritional value doesn't mean you have to set aside your doughy dinner dreams.
There are a ton of ways to incorporate healthy pizza toppings into your favourite recipes so you can treat your tastebuds and insides all at once. Let's get back on that health bandwagon with these delicious and nutritious healthy pizza ideas.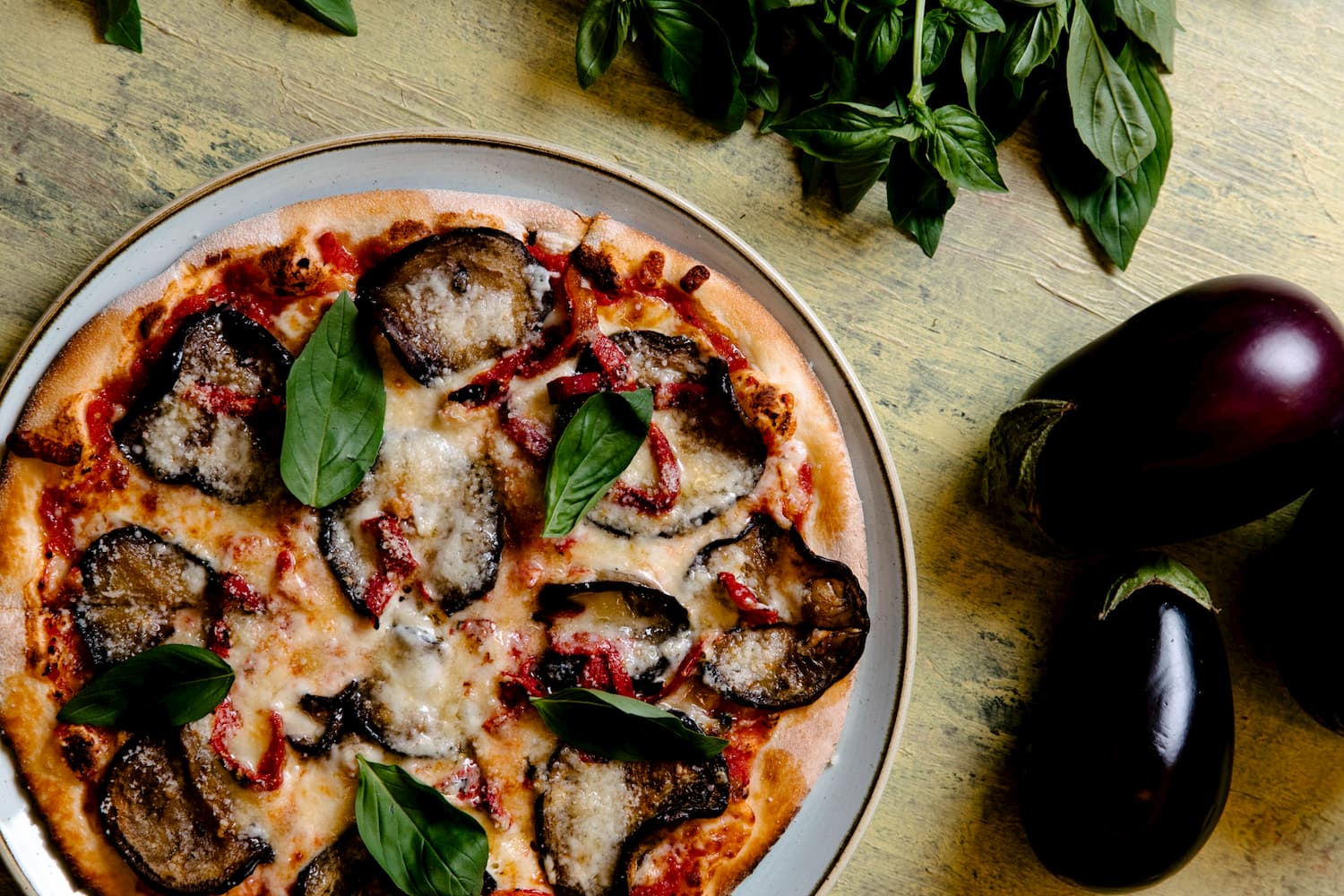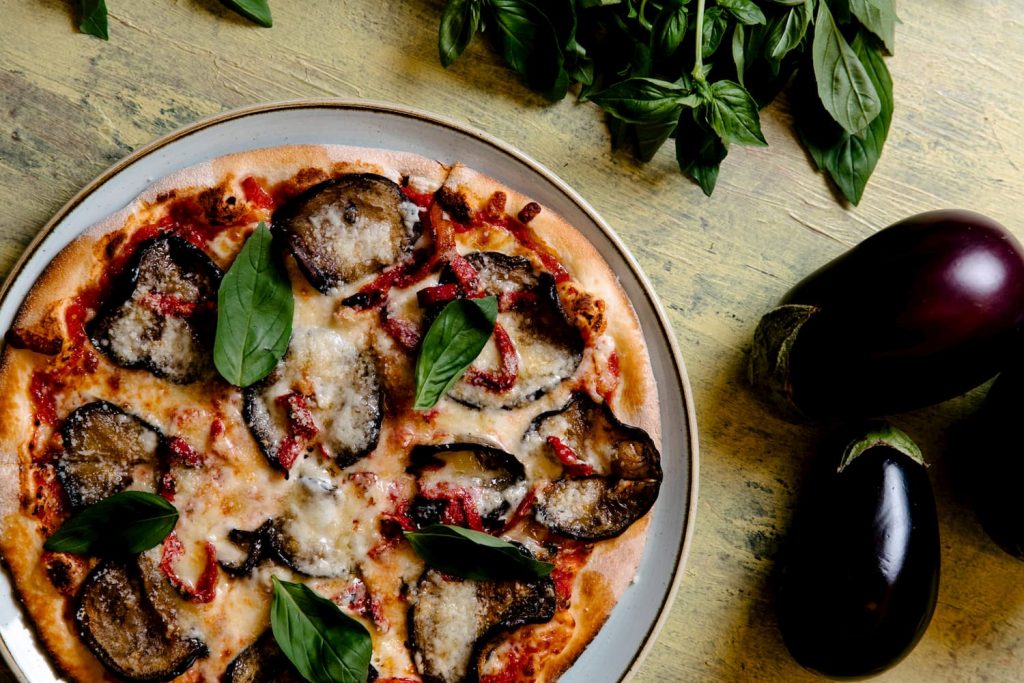 Protein
Meat
Taking the healthy pizza route doesn't mean avoiding the deli entirely. If you're a fiend for salami or prosciutto, try subbing these fattier cuts out for a lean meat alternative. Grilled chicken and turkey can fulfil those meat-lover cravings while being lower in fat and less processed than their sausage counterparts.
Tofu
Tofu is one of those endlessly versatile vegan wonder-foods that tastes great no matter what form it's in. It's also a super healthy pizza topping packed with protein. Toss it onto your pizza with your favourite veggies or marinate it in a rich sauce for an extra flavour hit.
Beans
Another winner in the meat-free protein game are beans. Experiment with a Mexican-inspired pizza extravaganza by adding black beans, guacamole, capsicum and tomato to your topping list. These bad boys are bursting with protein and fibre, and they're super versatile with their flavour offering.
Veggies
When it comes to seeking out healthy pizza toppings, you can't go wrong with dousing your chosen base in vegetables galore. Let your tastebuds guide your selection or check out some of our favourites below.
Roasted veg
Roasting your veggies before layering them on your pizza allows their flavours to practically explode off the slice by the time it lands in your hands. Want our advice? Go on and give roasted zucchini, eggplant, pumpkin or sweet potato a go.
Think outside the box
Pizzas can be a great way to incorporate vegetables that you wouldn't typically eat into your diet. Try giving artichokes, capers, kale, and chard a moment in the spotlight on your next pizza. Busy aggressively avoid leafy greens? The good news is that sprinkling them on a pizza allows you to soak up their health benefits while hardly noticing their taste among the flavour combo.
Greens
The same applies for your standard greens – they taste great on pizza. Noticing a trend? I like to think of pizzas as an Italian godsend that manage to make any bizarre concoction of vegetables, dough and sauce taste incredible. Seize the opportunity to consume the incredible health benefits packed into green vegetables while relishing in every bite. Roast some broccoli, slice some asparagus or scatter some spinach and you're set.
Fruit
Pineapple
We are not here to ruffle feathers but you simply can't deny the health benefits of adding pineapple to pizza. Rich in Vitamin C, potassium and fibre, pineapples are packed with nutritional goodness. Plus, by the time they come out of the oven they're bursting with sweet juicy goodness that's hard to compare to any veggie.
Pear
If pineapple on pizza was sacrilege to you then you're about to hit the roof with this one: pear on pizza. Just hear me out. Grab a ripe pear, slice it up and layer it on your favourite pizza base with some blue cheese and rocket for a sweet and salty tastebud delight.
Avocado
And while we're forking out contentious ideas, let us introduce you to avocados on pizza. Call it a vegetable, call it a fruit – either way it makes a creamy, decadent addition to the healthy pizza game. Avo has been a superfood in the brunch game for years. Why not reap its 'good fat' rewards at dinner by making it one of your go to healthy pizza toppings?
Cheese
What do you call a pizza without cheese? A disappointment.
We'd be kidding ourselves if we told you the only way to achieve a healthy pizza was to scrap the cheese entirely. The gooey goodness is, of course, the glue that ties any good pizza creation together. But there are ways to incorporate healthy pizza topping alternatives to the classic mozzarella.
Goats Cheese
Goats cheese has a similar texture to feta, while packing less fat and more protein than other cheeses. Its tangy flavour and crumbly texture make it perfect for sprinkling over your favourite vegetable toppings.
Ricotta
You might not have considered ricotta on your pizza before but don't knock it until you try it. It contains less salt and fat than other cheeses but is still full of flavour. The best part is that it can either be spread as a sauce base or crumbled over your toppings.