Do you love dessert pizza? Or have you not explored sweet pizza yet? If you're a pizza lover (and we know that you are), go beyond the traditional savoury options and get into the world of amazing dessert pizzas today!
Why try a dessert pizza?
Pizza is one of the most popular dishes in the world, and the options for toppings are endless. From prawns and pineapple to nothing-but-meat to the best in locally grown ingredients, the sky is the limit when choosing what you want on your pizza. But have you tried dessert pizza yet?
It may seem counterintuitive at first, but a pizza base is actually a great vehicle to top with your favourite sweet treats. Even though a traditional pizza base in technically savoury, it has a mild flavour that can easily be turned into a sweet dish with the right toppings. Plus, you can always experiment with different pizza bases. Why not add a little cocoa powder to your flour for a chocolatey base? Or sub in coconut oil or almond meal for a different, nutty flavour profile.
Dessert pizza comes with all the advantages of a regular pizza. It's easy to share so everyone can have a slice and you get to try plenty of different toppings. It's easy to eat straight from the box, so no cleaning up after your dessert delivery! And dessert pizza options are endless, from fruit and berries to chocolate, lollies and more!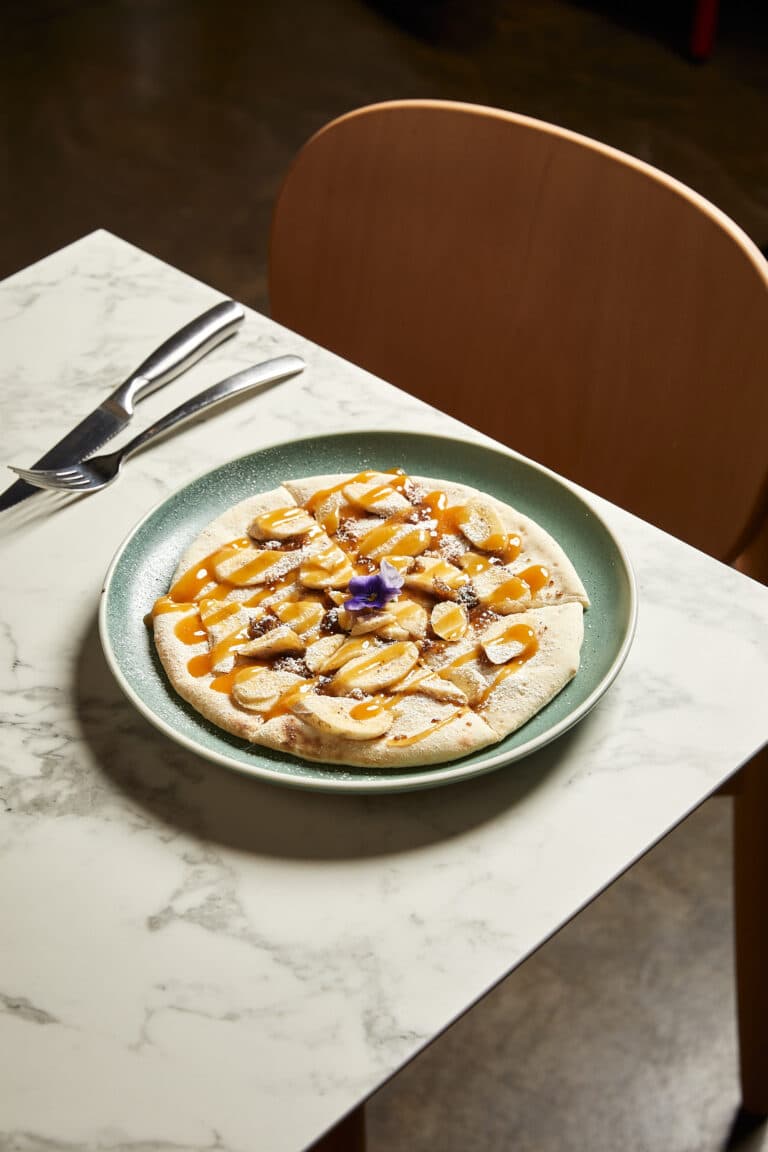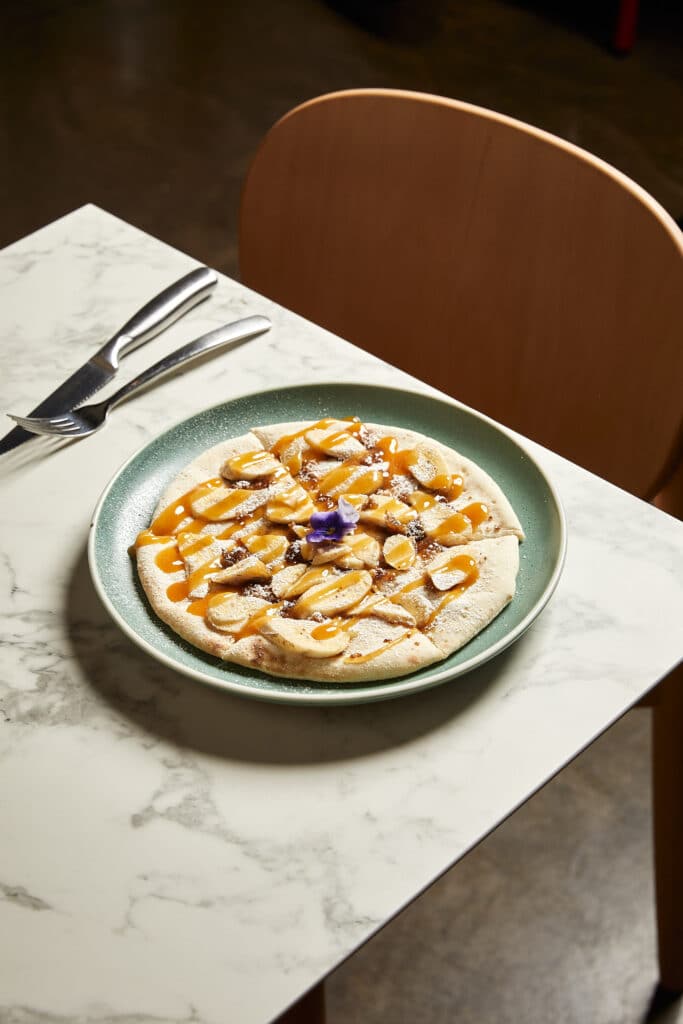 How to make a dessert pizza
Want to create your own out-of-the-box dessert pizza? Check out these amazing options for delicious treats that are sure to satisfy your sweet-tooth cravings.
Chocolate Pizza
Start with a regular pizza base, or if you really want to hit the chocolate hard, create your own chocolate infused base by adding a little cocoa powder to your base mix. Spread melted milk chocolate over your base for full coverage up to the crusts. Top with your choice of chocolate treats – some great options include:
Cut up pieces of your favourite chocolate bars
Chocolate cookie pieces
Regular chocolate chips – try adding white, milk and dark chocolate!
Very Berry Pizza
Use a berry coulis in place of your traditional tomato sauce base and spread evenly across your pizza base. Top with a selection of your favourite berries: strawberries, raspberries, blueberries, blackberries and more! You can sprinkle at random, or carefully place your berries for a more designed look. Add fresh whipped cream for extra goodness.
Party Food Pizza
This pizza uses all your favourite party snacks for a full on sugar hit! Start with a layer of gooey caramel sauce, then gather your preferred sweets and smother your pizza in them! We love to try cookies, MnMs and sweet popcorn for a flavour hit with every bite.
Fruit Salad Pizza
A slightly healthier dessert pizza option, start with a berry coulis or a light spread of creamy ricotta and top with fresh cut fruit. Some of the best options include thin slices of banana, kiwi fruit, apple and orange.
Looking for more amazing dessert pizzas? Check out our menu!