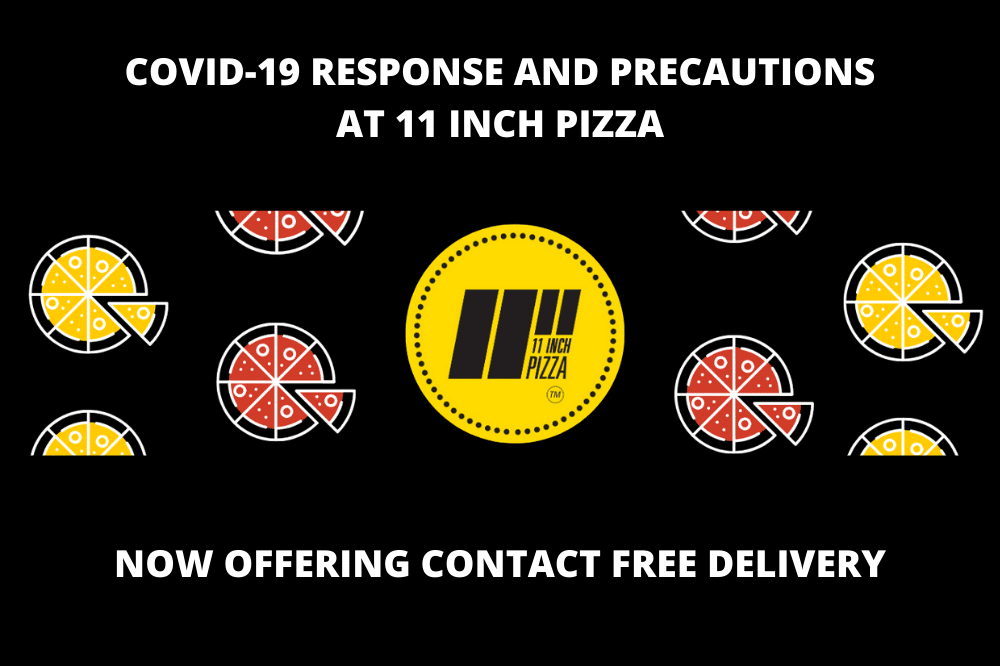 At 11 Inch Pizza, we understand the seriousness of the developing COVID-19 situation in Australia and, specifically, in Melbourne.
For us, the health and safety of our customers and staff is, and always has been, our number one priority, which is why we have introduced additional precautions and safety measures.
We want to reassure you—our loyal customers—that in response to COVID-19 we are strictly following the Australian Government's Department of Health's recommendations.
We have also introduced additional precautionary and safety measures.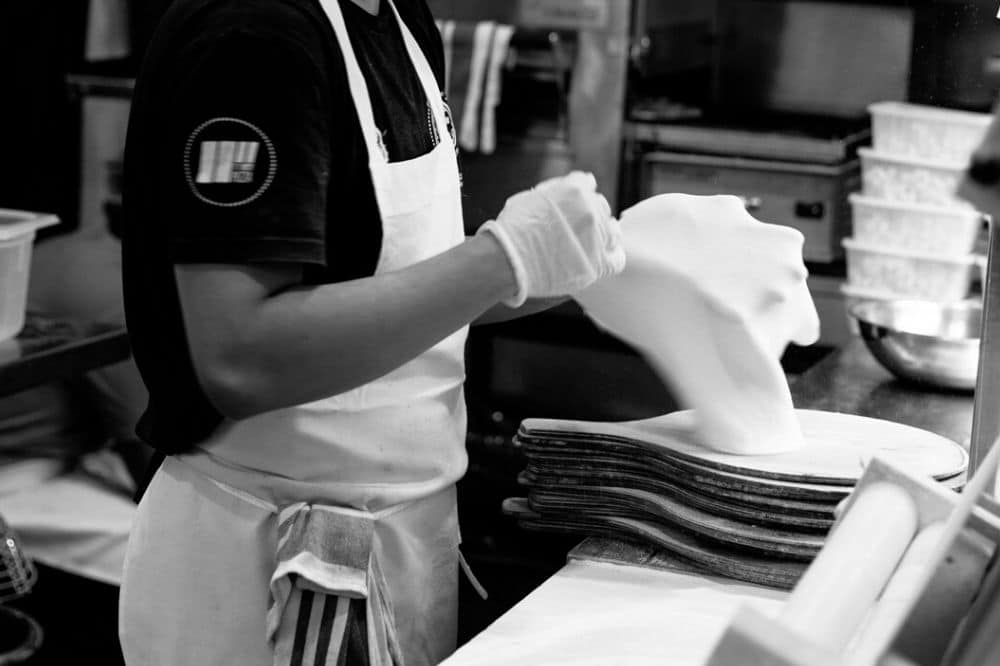 Rigorous Hygiene Practices
11 Inch Pizza has always been committed to rigorous hygiene practices and maintaining the highest standards when it comes to food safety.
We have also:
Increased rotation of our existing, extremely stringent cleaning processes
Increased the use of disinfectants and 70% alcohol hand sanitisers
Gloves are worn at all times
Instructed all staff on good personal hygiene principles
Strictly advised all staff who are sick or display any symptoms not to come to work
Safe, Clean Food Handling
As always, all our food handling when preparing dishes is performed whilst wearing gloves.
Then, all our pizzas are cooked in an oven at 280ºC, after which they are not touched again by human hands.

Pick Up
In line with new government regulations, we are no longer able to allow customers to dine in and are now only offering take-away and delivery options.
We are taking extra precautions to ensure the safety of our customers who choose to pick-up their take-away orders.
We are only allowing two customers into our restaurant at a time; any other customers will be asked to queue or wait outside while they wait for their order to be prepared.
We are currently only accepting credit and debit card contactless payments.
We are offering 10% off all pick-up orders. Please use coupon  SAFE11 at checkout.
Contact Free Deliveries
All 11 Inch Pizza deliveries will now be contact-free, meaning your pizzas will arrive at your door without having to make any direct contact with our pizza delivery person. This is essential for ensuring the safety of our staff and you—our customers—particularly if you have opted to self-isolate.
The contact-free delivery process involves one of our delivery people placing your pizza in front of your door – or wherever you have instructed us to place it – and stepping at least one metre away until you collect your order.
Our pizzas will be placed on an empty container to ensure they are not touching the ground.
Payment must be made prior to delivery.
We are offering the following delivery specials:
FREE DELIVERY on orders over $20 for the Melbourne CBD (Post Code 3000) for online orders only.
FREE DELIVERY for orders over $80 no matter the address (Please refer to delivery address' below) for online orders only.
As always, we're delivering to Melbourne CBD, Docklands, East Melbourne, North Melbourne, Carlton, West Melbourne and Southbank areas.
Plus, we've temporarily expanded our delivery areas to include parts of Fitzroy, North Melbourne, Carlton, Collingwood, Port Melbourne and Parkville.
Stay Safe
We are taking these extra steps and precautions to help ensure the health and safety of our customers. In turn, we respectfully request that our customers also follow the health practices that have been outlined by the Australian Government Department of Health.
If you have a fever, sore throat, or cold and flu symptoms, have recently travelled overseas, have been in contact with someone who has coronavirus (COVID-19), or believe you may be at risk, we kindly ask that you delay your visit to 11 Inch Pizza in order to ensure the safety of our staff and other customers.
We understand that this is a difficult and challenging time for many people. We extend our sincerest well wishes to everyone. We would also like to thank everyone in advance for your consideration, patience and continued support.