These gluten-free pizza base (will contain small amounts of gluten) ideas are not only a life-saver for the gluten-intolerant among us, but also provide a lighter alternative to the standard pizza crust. Subbing out the traditional flour dough for plant-based alternatives is also a simple way to make your mid-week pizza treat a healthy one.
Giving up the gluten doesn't have to mean sacrificing the taste of a deliciously crisp crust. We've brought you nothing but the most scrumptious gluten-free pizza base (will contain small amounts of gluten) recipes that might even have you ditching whole-flour bases for good. But don't just take our word for it, take these tips for a spin in the kitchen to see just how glorious a gluten-free meal can be.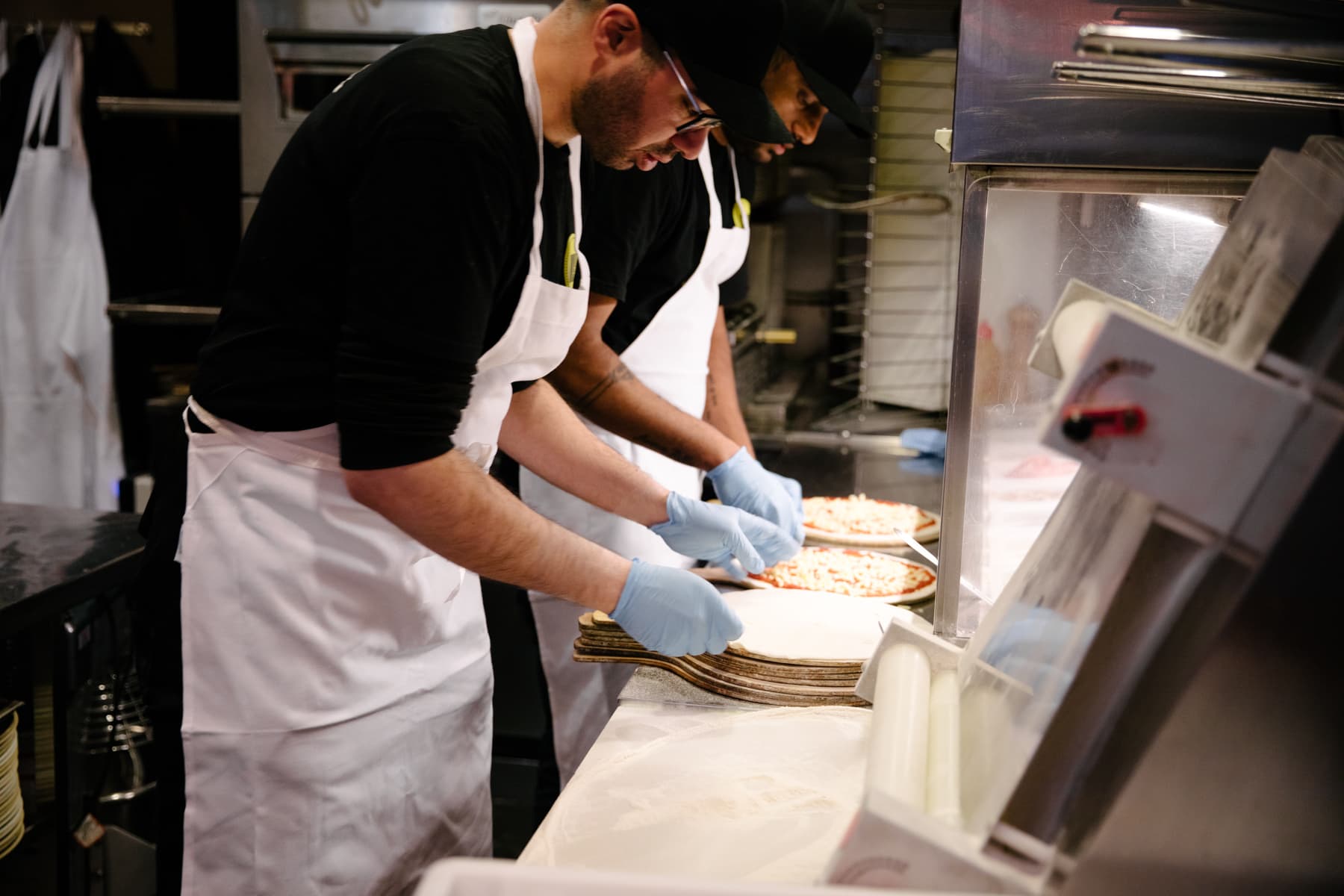 Quinoa Base
Trying to pronounce quinoa (hint: it's said like 'keen-wah') usually comes out plain wrong or sounding mildly pretentious. Regardless of its phonetically traumatising name, this superfood royalty makes for one mean gluten-free pizza base (will contain small amounts of gluten).
Made from pantry staples such as quinoa, herbs, eggs and cheese, this flavoursome base can be made on the fly whenever your pizza craving strikes.
Mushroom Base
Scrap the concept of a doughy pizza all together with this unexpected entry to the mix. Did you know those big, plump Portobello mushrooms actually make an unreal base to load your pizza toppings onto?
Grab a mushroom, scoop out the inside ribbing and go to town with your pizza toppings and sauces. The best part of this gluten-free pizza base is that it cooks in just minutes. No more salivating by the oven – just grill and go!
Cauliflower Crust
Before you cast serious judgement on our inclusion criteria for this 'best of gluten-free' guide, we implore you to give the cauliflower crust a fighting chance. Okay, so the cauliflower is far from a flavoursome experience on its own. But this is part of what makes it so damn versatile when it comes to incorporating it into your gluten-free pizza base arsenal.
When blended down into a base, it comes out of the oven golden, crisp and full of that satisfying crunch. Its discreet flavour also allows your toppings and sauces to shine without being overpowered by an obscure tasting base.
Chickpea
We swear you can make flour out of anything these days. We'd always thought chickpeas would be where we drew the line on this front. That was until we tried a chickpea pizza base – OOFT. So crispy, so packed with protein, and the prime accompaniment to those Italian flavours loaded atop.
This plant-based bad boy is gluten-free, vegan, super affordable and super quick to fry up on the pan. And because chickpeas are an incredible source of protein, you'll be left feeling full without that heavy congested feeling that can come with the standard dough bases.
Depending on your time restraints, you can grind up your own chickpea flour, or buy it straight from the store.
Gluten-Free Flour
If you're set on producing a traditional Italian pizza, minus the gluten, then you can easily replace the type of flour used in your dough. Switch out traditional flour for a supermarket gluten-free alternative, mix with yeast, oil and water and leave to rise. Voila!
Although it may not offer the identical plump, doughy texture of its gluten-inclusive counterparts – it comes pretty darn close. Plus, once you've loaded your gluten-free pizza base up with some fresh tomato pulp, basil, prosciutto and mozzarella, you'll hardly notice the difference.
Dessert Base
You couldn't possibly expect us to wrap this up with anything but a decadent dessert to get your blood pumping? Coconut flour is a popular gluten-free flour alternative and boy does it pair well with some sweet dessert toppings.
Mix with cocoa powder, nut butter and oil of your choice to create a crunchy, chocolatey base to build upon. From there, it's up to your sweet tooth to run amok. If you want to keep it vegan friendly, try a coconut yogurt base, vegan choc chips, and a scattering of fresh berries.
For a super sugary hit, may we nudge you onto the Nutella sauce craze. Spread it as thick or thin as you desire and load it up with chia seeds, bananas, crushed nuts for the ultimate gluten-free indulgence.
Of course, if you don't feel like slaving away in the kitchen then allow us to bring the gluten-free goodness to you. Our menu is packed with gluten-free pizzas to satisfy even the fussiest of eaters. Jump online and order yours now (we can even bring it right to your doorstep).