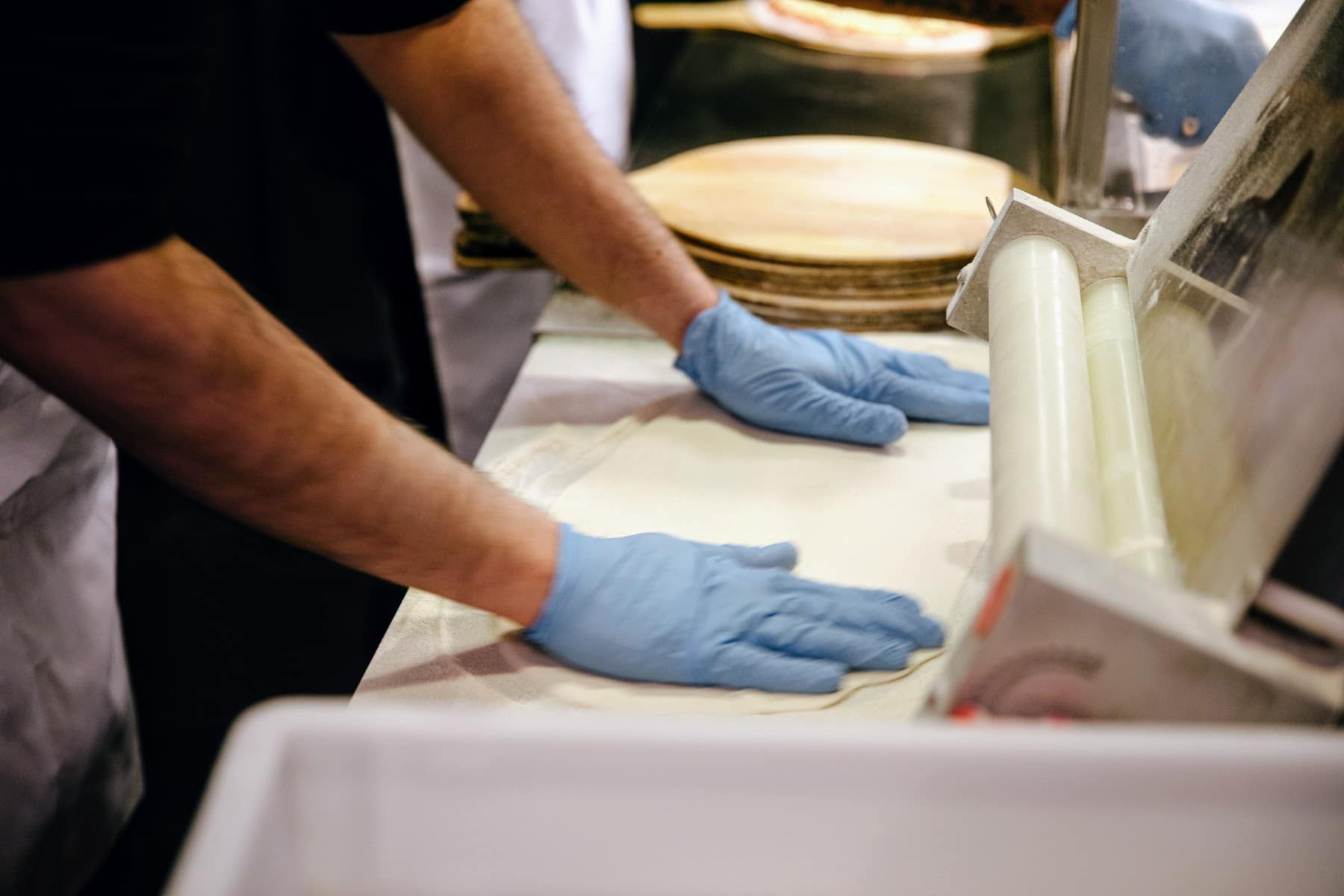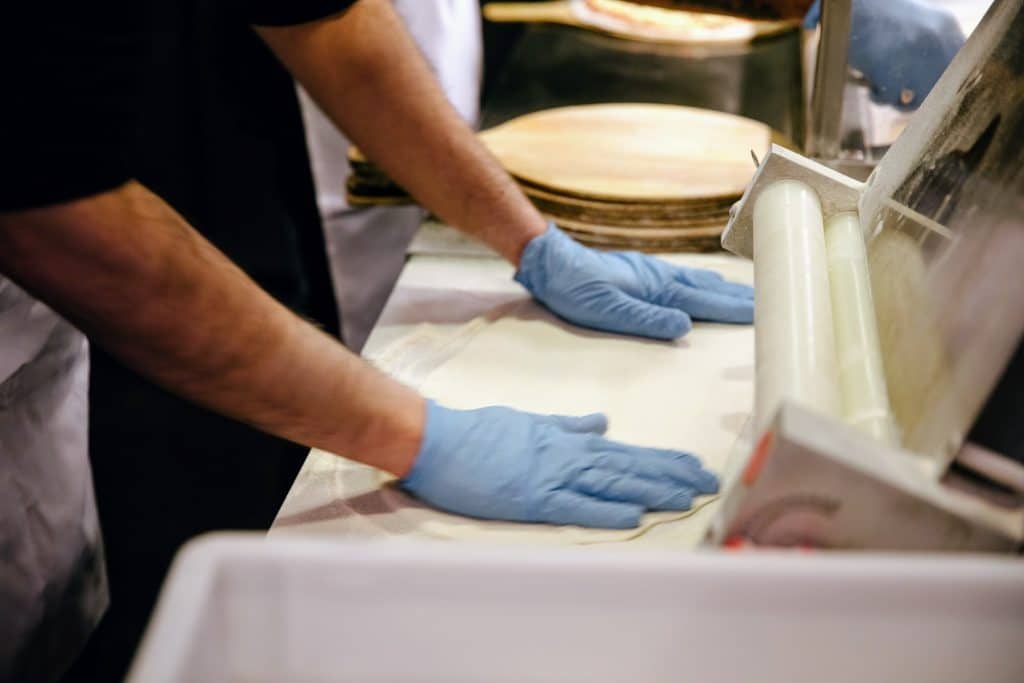 Pizza dough recipes can be pretty simple, but what about dough that meets dietary needs and still tastes great?
No matter what diet you're on, anyone can make a healthy and delicious pizza in no time! As the foundation for the pizza, the dough can really make or break what you're serving up. Without a strong base, you don't have a pizza.
Here are three easy-to-make and surprising pizza dough recipes that will blow your household away and take your dough-making to the next level.
Keto Pizza Dough
If you're on the keto diet, or just simply want to cut carbs, then look no further than a keto base. Each slice contains just three net carbs!
Preheat the oven to 230 degrees.
Then add two cups of shredded mozzarella cheese and two tablespoons of cream cheese in a microwavable bowl.
Place the bowl in the microwave for about 45 seconds or until slightly melted.
Add an egg, one cup of almond flour, a teaspoon of baking powder and any other herbs or seasoning as you wish – we recommend some Italian seasoning and garlic – and mix these ingredients together.
By this stage the dough is going to be soft and sticky so you can either roll it between two sheets of baking paper or just wet your hands and pat it down.
Place your keto pizza dough on a tray and bake it for ten minutes in the oven, then load on your favourite toppings and bake it again until it's ready!
Since you're already trying new ingredients, why not swap tomato paste for homemade pesto sauce with some shredded roast chicken and mozzarella?
Or for those who are willing to put a southwestern spin to your pizza, add some enchilada sauce, shredded chicken cheddar, pepper jack cheese, black bean, corn, onion, and top with some coriander.
Gluten Free Pizza Dough
If you're gluten free, then this pizza dough is a sure-fire winner!
Sift two-and-a-half cups of gluten free pizza and pastry flour into a bowl and then add a pinch of salt, 7g of instant sachet dry yeast and stir.
Make a hole in the middle of the gluten free pizza dough and pour a cup of warm water and a tablespoon of oil into it.
Mix the ingredients to form a soft dough then place it onto a lightly floured surface.
Work those muscles by kneading the pizza dough for ten minutes or until it's smooth. A common mistake of making pizza is not kneading the dough enough – take your time and knead that dough to complete perfection!
Place the dough in a lightly greased bowl then cover it with plastic wrap.
Keep it on the bench and wait 45 minutes to an hour, or until the dough has doubled in size.
Finish off by punching the dough down, kneading it on a lightly floured surface until smooth. Continue to smoothen it out and add your favourite toppings!
Be careful not to prepare your dough too far in advance, freezing raw dough can kill the yeast if the temperature is too low.
If you do make the pizza dough ahead of time, make sure you store it in a tightly sealed container in the refrigerator.
Remember, if your dough dries out, it won't rise.
Almond Flour Pizza Dough
Almond flour pizza dough is a low carb alternative, and believe it or not – it's actually good for you! It's protein packed with eggs, healthy fats like coconut oil and other important vitamins and minerals.
Preheat the oven to 180 degrees and line a baking tray with parchment paper.
Grab a bowl and mix two cups of balanced almond flour, two tablespoons of coconut oil, two eggs and half a teaspoon of salt until a pizza dough forms.
Shape the dough into a ball and place it between two pieces of baking paper and roll it out.
Then transfer the pizza dough to a pizza pan, which is lined with baking paper. Keep in mind that you might taste more of the almond flavour later on if you make your pizza dough thicker.
It's always a good idea to poke the dough a few times with a toothpick to prevent bubbling then bake it for 15 to 20 minutes, until it's golden brown.
Then place your favourite toppings and bake it again!
Don't forget to take your time when it comes down to making your new and improved gourmet pizza dough. We know how exciting it is to get the ball rolling and layer all those toppings but making a pizza dough from scratch does require some patience.
11 Inch Pizza has plenty of pizza options to meet all dietary needs! Order online today for the perfect pizza experience and contact-free deliveries.