Want to know more about Melbourne Laneway Dining?
Melbourne has rapidly built a solid reputation as one of the culinary capitals of Australia. From the best coffee you can get in the country to fancy fine dining restaurants that stand among some of the world's best, there's lots to enjoy and explore. Most iconic of all, however, are the many eateries that live amongst Melbourne's famous laneways, hidden around corners and home to some of the most delicious food you'll ever try. Here we breakdown the pros and cons of laneway dining in Melbourne and our top tips to remember.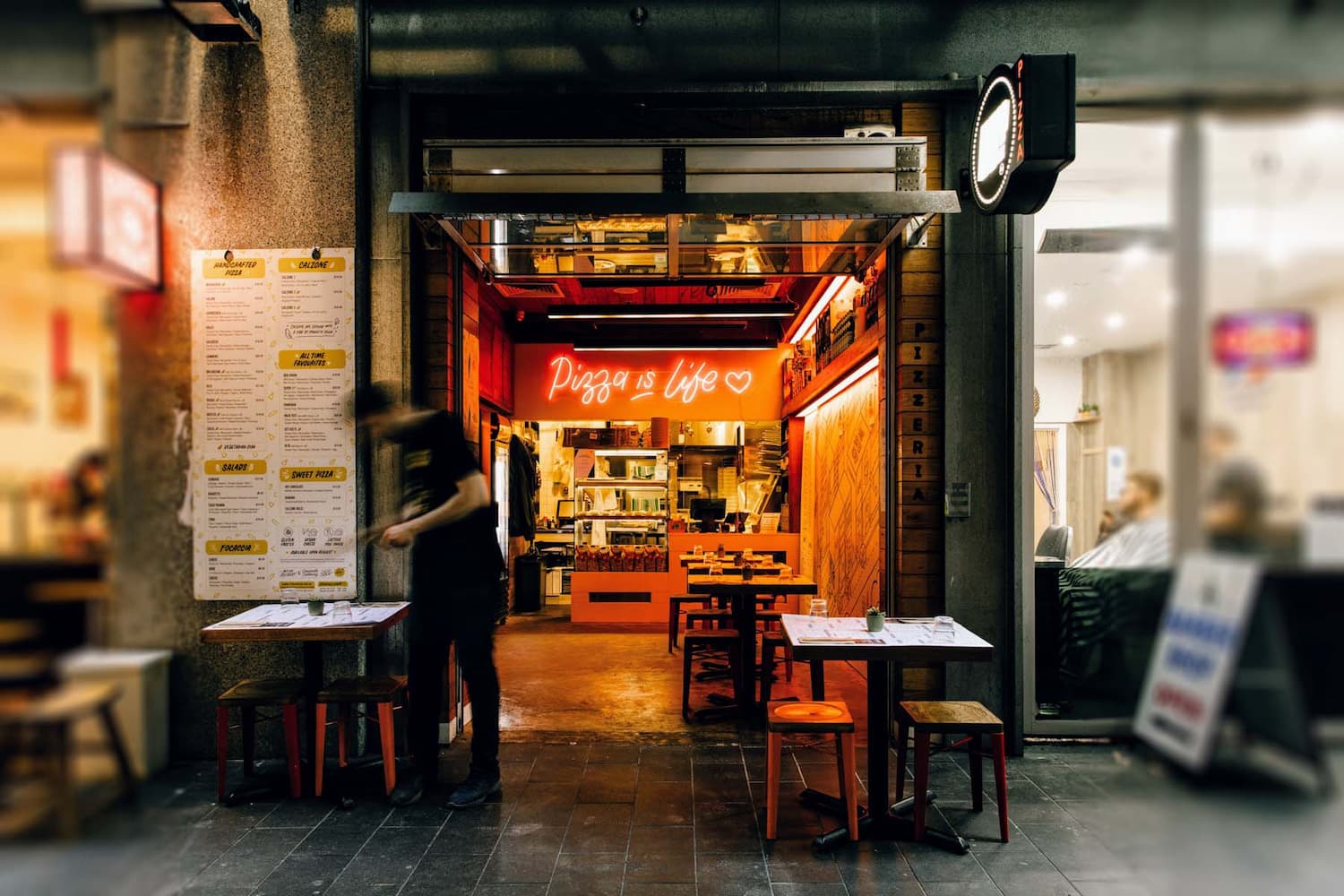 The Pros of Dining in Melbourne's Laneways
Laneway dining is a must do for any tourists stopping by Melbourne. Whether you've just moved to the city or you're staying for the weekend, you'll quickly learn just why Melbourne's laneways have become well known for their amazing food and drink options.
The first, and arguably most important, reason to visit the laneways is simple: the food! These tucked away spots are always packed with customers for a reason – the food is just too good to miss out on. Some of these little hole-in-the-wall spots might look insignificant at first but prepared to enter into a world of impeccable cuisine. Asian, Italian, Peruvian, Greek – you name it, and you can find it in Melbourne's laneways.
The laneways also make for the perfect spots to snap those sought after insta-worthy pics. With plenty of cute dining spots, artsy walls of graffiti and cosy bars, you're sure to make all of your friends jealous with all of the great snaps you'll get.
The Cons of Melbourne Laneway Dining
While we know you can't wait to make the most of the scrumptious food and delectable drinks are on offer, there are a few things to be aware of before you venture into the heart of Melbourne.
The laneways and the many restaurants and bars that fill them are very popular, for both locals and tourists alike, so expect big crowds and (if you forget to book) long waiting times. Reserve as soon as you can, too, as weekends will fill up quickly and you might miss out.
With the big crowds comes big prices to match. While there are affordable options available (like 11 Inch Pizza) some of the higher end restaurants can get expensive, especially when you had a few specialty cocktails alongside your meal.
Things to Remember about Dining in Melbourne Laneways
Here's a quick breakdown of our most important tips to keep in mind when dining in Melbourne's laneways:
Plan ahead – make sure you make a booking at the restaurant or bar you want to go to as early as possible. This applies for cafes during the day as well! Doing so will ensure you get to hit every spot you want to.
Get there early – the laneways are gorgeous at night but seeing them during the daylight is a must if you want to truly appreciate all of the art on display. We suggest booking a pre-sunset drink, snapping some photos in the laneways and then making your way to dinner when the sun goes down.
Prepare to spend – the nicer restaurants in Melbourne's laneways can definitely come at a high price, but trust us, it's worth the money. Just be prepared to splurge if you're planning a big night out.