Looking for the best dine in pizza restaurant in Melbourne? Look no further than 11 Inch Pizza! When it comes to dine in pizza, we have the most delicious, gourmet pizzas to satisfy your cravings – and the experience of visiting our CBD location offers so much more! Discover why you need to enjoy a pizza in our restaurant today.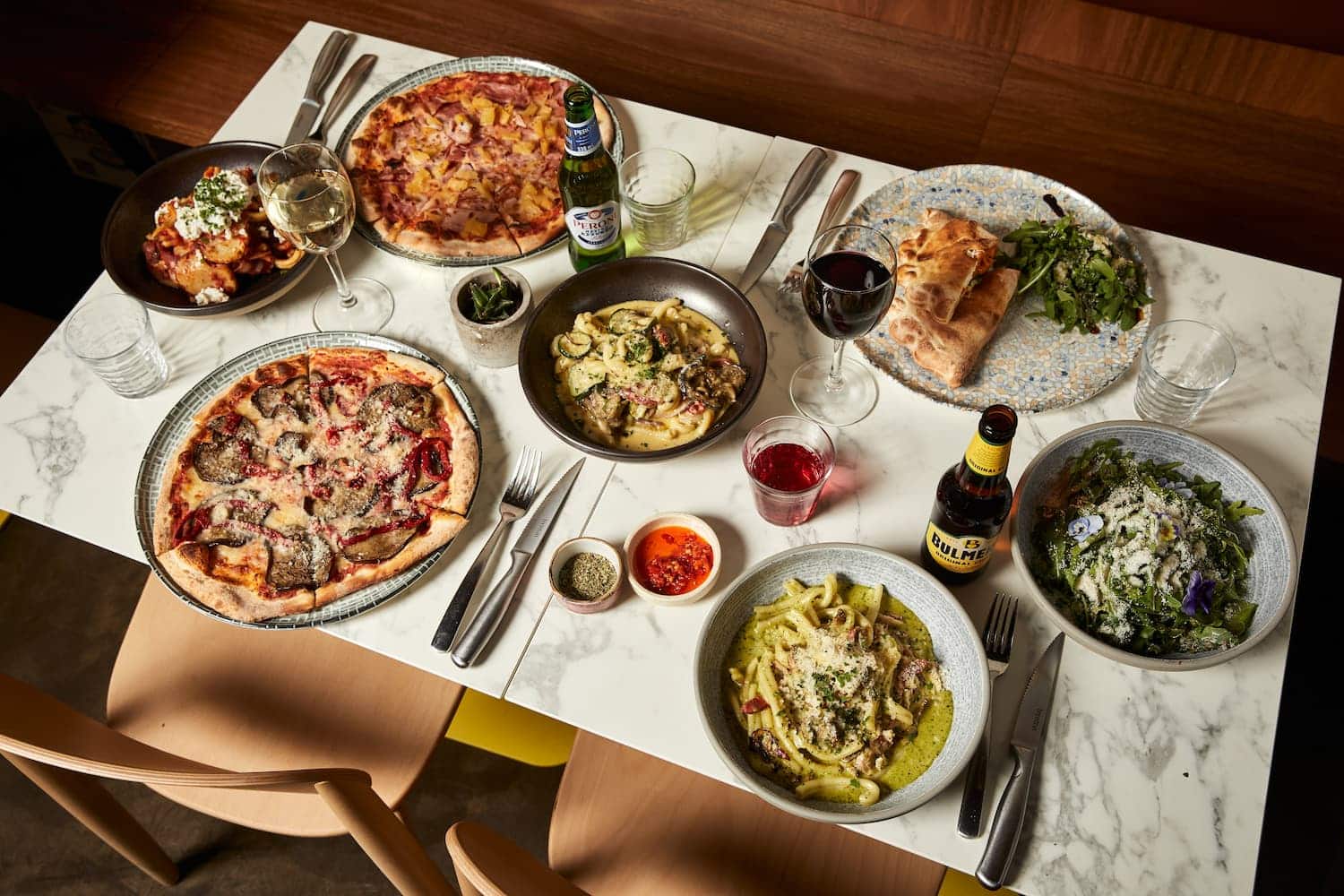 Gather With Friends
Sure, a pizza party at your place is fun – but there is something special about gathering with friends for a day or night out in the city. No need to worry about everyone having a place to sit or not having enough clean plates; when you dine in at 11 Inch Pizza, everybody is invited!
Pizza is the perfect meal for sharing, so order a few of your favourite flavours and start swapping slices. With our central location, it's the perfect meeting place that everyone can get to and where you can begin – or end – a fantastic time out in the city.
Amazing Location
Looking for a great night out in the city of Melbourne? Or a relaxed day of shopping in the CBD? Or perhaps you're an office worker who just needs to escape from your desk for an hour. Whatever the reason, we are perfectly located for an amazing pizza meal when you're in the city. Many amazing nights out on the town have begun with a delicious dine in pizza at 11 Inch… so come in to see us and see where the night takes you!
Welcoming Space
Melbourne is famous for its culture-rich laneways, so where better to enjoy a quality pizza than in our Little Collins Street location. Our cosy restaurant has been welcoming locals for years, and it can be your new dine in favourite too!
From our graphic black and white mural on the wall to our warm wood panelling, we have created the best atmosphere to enjoy a pizza with friends or family (and it makes a pretty good backdrop for a photo or two as well!). It's all in the neon sign hanging on our wall – "Pizza is Life"!
Friendly Staff
Want your pizza served with a smile? We can guarantee it at 11 Inch Pizza. When you dine in at our pizza restaurant, you get top notch service from our friendly team of pizza enthusiasts. From our dedicated wait staff to our talented pizza chefs, all of us love nothing more than seeing a big smile on your face as you enjoy a slice of our amazing authentic pizza.
Our pizzas are made with love and passion, from our hand kneaded pizza bases made fresh every time, to the quality and locally sourced ingredients we put on top. Our mission is to bring amazing, authentic pizza to all!
No Washing Up!
And finally, perhaps the number one reason to dine in at our restaurant – we do the clean up for you! Leave your dirty plates and glasses right where they are, because washing up is on us!