11 Inch Pizza is your perfect pizza catering solution, offering mouth-watering, hand-crafted pizzas that are sure to please any crowd.
We now offer individually packaged 9-inch pizzas for each member of your party, preventing the need to share food or take pizza from communal boxes, and making your pizza experience safer than ever.
How Our COVID Safe Catering Works
Simply provide a list of names and the type of pizza each person has chosen from our menu. We have a huge range of amazing pizzas to choose from, including all your favourites and options to suit dietary requirements.
We will individually package and label each 9-inch pizza so everyone has their own delicious meal to enjoy.
Our 9-inch sized pizzas are $14.90 each and make it easier than ever to budget for a group.
Just provide 24 hours' notice and we'll create the perfect bespoke pizza lunch for you and your friends or colleagues.
We offer gluten-free, lactose free, vegetarian and vegan options, and will always endeavour to cater for special requests.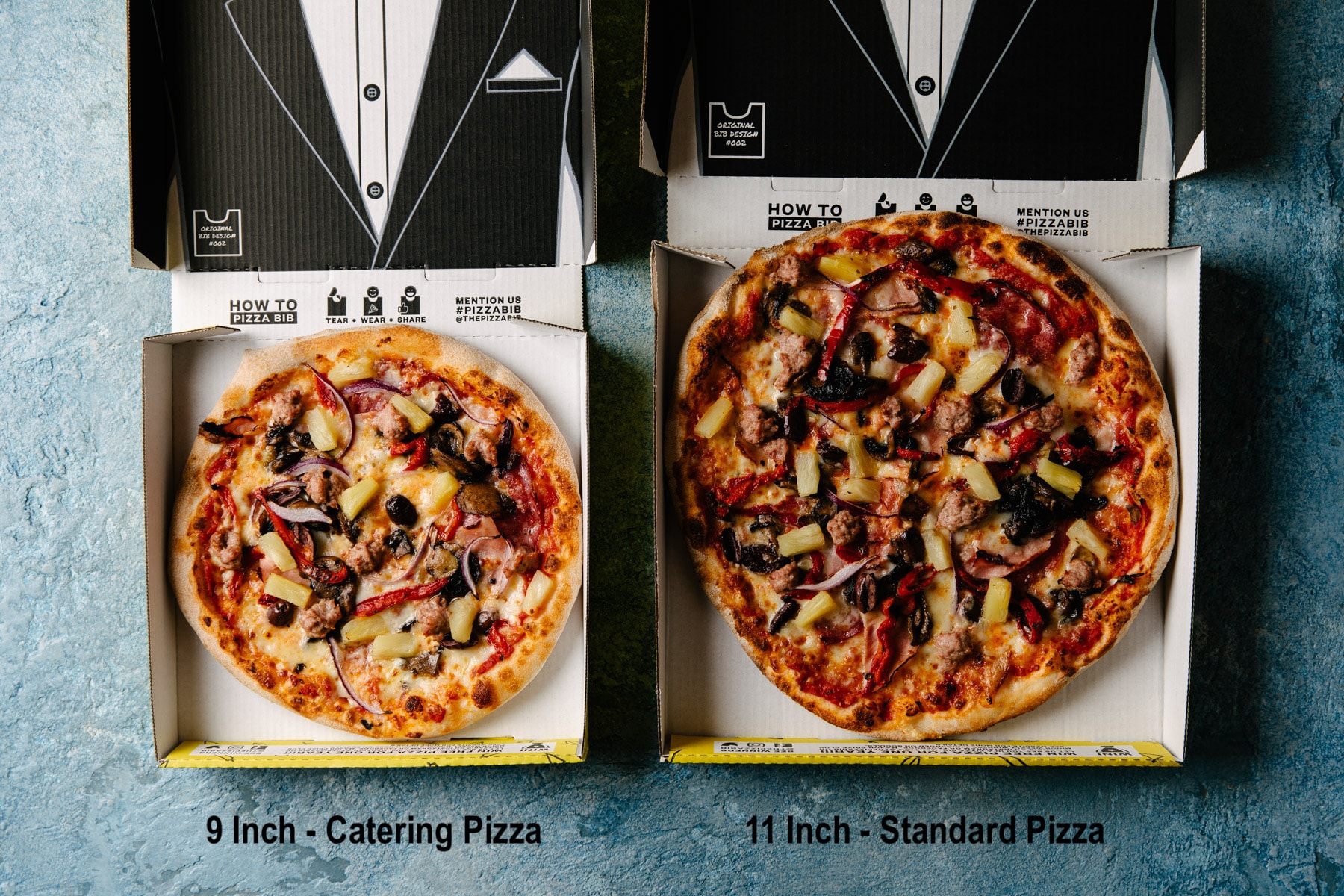 Why Opt for 11 Inch Pizza's COVID Safe Catering?
Whether you're ordering Friday lunch, sustenance for a work team building day, or dinner before drinks in the CBD, 11 Inch Pizza has you covered with COVID safe catering that keeps everyone's food separate and safe.
Individual serves prevent the risk of spreading the virus via communal platters, so you can concentrate on enjoying each other's' company!
Our Little Collins Street Pizza restaurant has been looking after your catering needs since the beginning, and we're proud to continue to serve you during this time. Because let's face it, everyone could do with a little pizza to brighten their day!
COVID Safe Health and Hygiene Practices
11 Inch Pizza understand the seriousness of the COVID-19 risk and are working hard to ensure that Melbourne can continue to be safe and virus-free into the future. We are strictly following the Australian Government's Department of Health's recommendations and have also introduced additional precautionary and safety measures.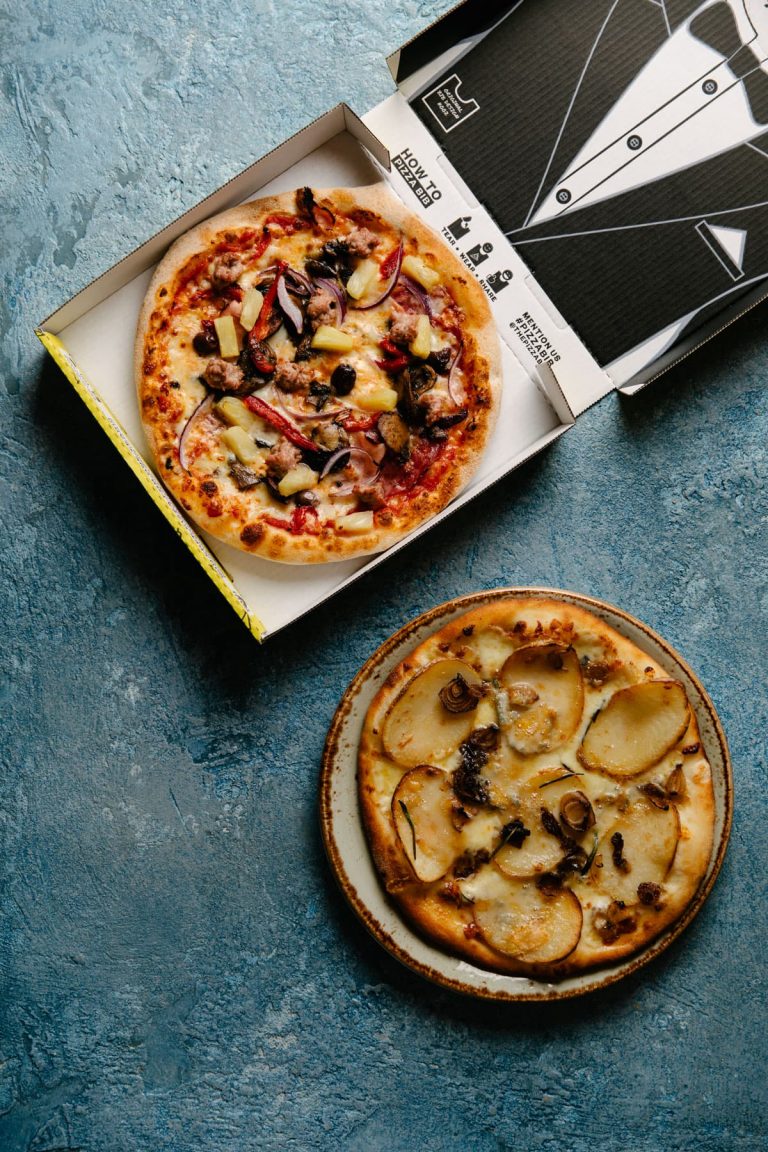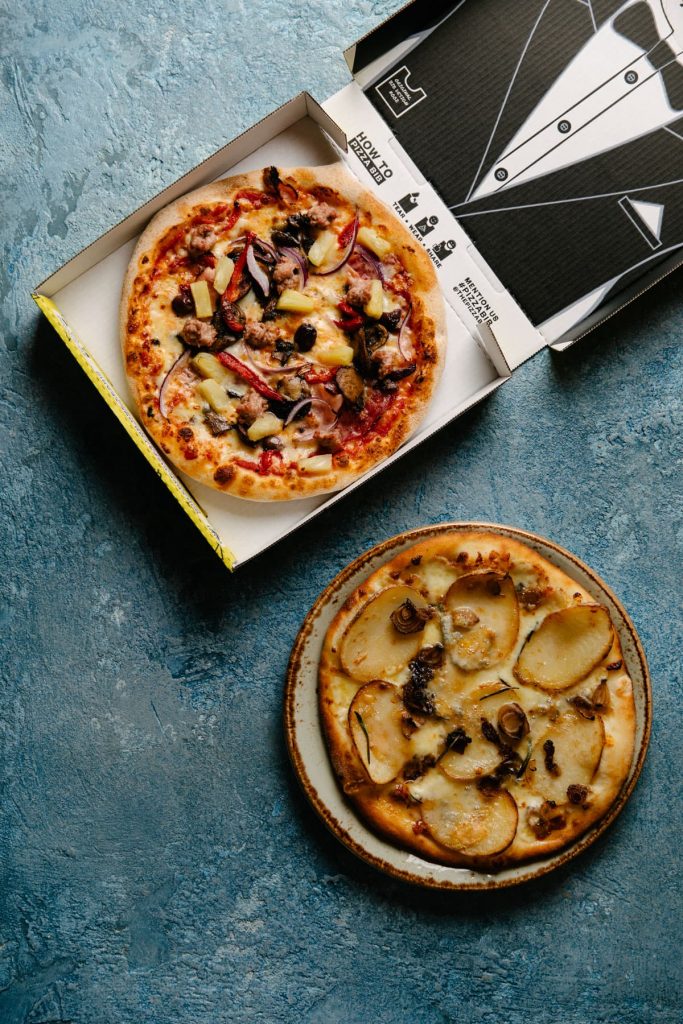 We have tightened our already vigorous hygiene practices by increasing rotation of our cleaning processes and our use of disinfectants and sanitisers. All our food handling when preparing dishes is performed whilst wearing gloves. Our pizzas are cooked in an oven at 280ºC, after which they are not touched again by human hands.
Contact Free Delivery
All our individual 9-inch pizza deliveries will be provided using the same contact-free delivery protocols we currently have in use for all deliveries. This means your pizzas will arrive at your door without having to make any direct contact with our pizza delivery person on your request – for your safety and for theirs.
After Regular Catering?
Prefer our original catering service? We still offer full-sized pizzas for corporate catering, parties and more. For more information, take a look at our regular catering services now.
Get in Touch with Us Today
Next time you're looking for vegan pizza nearby, visit us, or get in touch:
Visit us at: Collins 5B Equitable Place, 353-359 Little Collins Street, Melbourne VIC 3000
We're open from 11am to 10pm on weekdays and 5pm to 10pm on the weekend.